Construction work of 14 new establishments of the second phase under the development project has been inaugurated at Jahangirnagar University (JU).
The construction work was inaugurated on Wednesday at the Central Playground of the university.
Speaking as the chief guest at the commencement ceremony, Vice-Chancellor Prof. Md. Nurul Alam said, "The quality of construction work must be maintained. All concerned should be aware of the transparency of the work and complete the construction work within the stipulated time.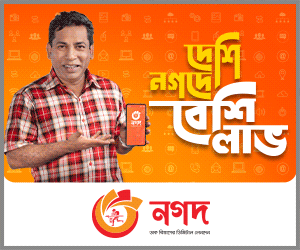 "In order to build Jahangirnagar University as a modern and world-class university, the work of this development project has to be done with dedication and responsibility. Then the government's intentions will succeed."
It is learned that the second phase of the project, worth Tk 14.45 billion, includes a 10-storey Administrative Building at a cost of Tk 1.38 billion, a 3-storey Sports Complex at a cost of Tk 1.19 billion, a 6-storey Library at a cost of Tk 1.01 billion, Lecture Theater at a cost of Tk 640 million, 10-storey Guesthouse cum Postgraduate Researchers House at a cost of Tk 370 million, 11-storey Residential Tower for Teachers at a cost of Tk 280 million, 11-storey House for House Tutors at a cost of Tk 200 million, 10-storey House for Provosts at a cost of Tk 180 million, 11-storey House at a cost of Tk 140 million for 3rd Class Employees, 11 storey house for 4th Class Employees at a cost of Tk 120 million and 11 storey house for Cleaners at a cost of Tk 120 million, Playground for Girls at a cost of Tk 40 million, Playground of Al Beruni Hall at a cost of Tk 40 million and Expansion of Shaheed Rafiq-Jabbar Hall at a cost of Tk 40 million.
The vice-chancellor sincerely thanked the honourable Prime Minister of the government Sheikh Hasina for approving the development project for the university and expressed his gratitude to her.
He added, "Under the first phase of the development project, 6 residential halls have been constructed for students. Students will be able to pick up these six newly built residences soon. Then Gonorooms will be eradicated and total accommodation will be ensured."
Pro-Vice-Chancellor (Administration) Prof. Sheikh Md. Manjurul Huq, Treasurer Prof. Dr Rasheda Akhtar were present as special guests on the occasion.
Besides, Deans' Committee Chairman Ajit Kumar Majumder, Provost Committee Chairman Professor. Moha. Mujibur Rahman, Treasurer of the Teachers Association Dr Muhammad Sayedur Rahman, Director of the ongoing development project and acting director of the planning and development office of the university Engineer Nasir Uddin were present.
After the inauguration ceremony, the vice-chancellor commenced the construction work by cutting the soil with a spade for the sports complex on the south side of the central playground of the university.