Corporate youths in top business schools in the USA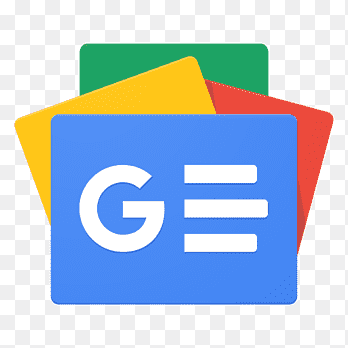 For all latest news, follow The Financial Express Google News channel.
When it comes to getting an MBA, only a few students from business backgrounds go to the USA every year due to scarce funding opportunities. On the other hand, the corporate atmosphere of Bangladesh is quite lucrative for a student not to take the hassle of post-graduation with self-funding and a lengthy application process.
Mohammad Akib Nawaz and Warda Binte Humayun are two talented brains who got into top business schools in the USA after completing their BBA from the Institution of Business Administration, University of Dhaka. The writer was having a chit-chat session about their admission journey in the fall of 2022 and hurdles towards the dream of post-graduation.
Mohammad Akib Nawaz pursing his dream of MBA at Ohio State University
After his Bachelor's from IBA, Akib Nawaz's career started as a financial analyst at a boutique asset management firm. Later, he worked for a technology services MNC where he had tenures as a Product Specialist and a Business Development Manager.
Akib applied to 7 of the top Business Schools in the USA and received admissions with varying scholarship amounts from the University of North Carolina, University of California-Irvine, Carnegie Mellon and The Ohio State University.
Finally, he accepted the one from The Ohio State University(OSU) – a research institution located in Columbus, Ohio. The university is part of the Big 10 school system and is the 4th largest campus in the state. OSU's full-time MBA program is small by design and accepts only 60 students.
Akib mentioned, "I was fortunate to have been offered a 50 per cent Graduate Assistantship scholarship and monthly stipend with an extra USD 10 thousand merit-based scholarship which I earned through negotiations."
He thinks it's a misconception that funding in business schools is rare. It is important to research the school's endowment fund, its alum donation pool, and whether it is a private or state-funded college.
"There are schools on the 'commercial' end of the spectrum, and there are schools with vast resources to finance a candidate," he added.
Unlike other Master's programs in the USA, MBA corporate job experience adds extra value in Akib's opinion.
"The MBA class of OSU is, for the most part, designed for those with experience in practical businesses, non-profit or entrepreneurial environments. Most concepts of how to be a manager will escape you if you have never been exposed to responsibilities. You do not need to work at a big brand; you need to have worked productively."
But the class also has classmates straight out of undergrad, but a minority. The MBA programs at OSU encourage people from diverse backgrounds.
Akib said, "The best thing to do is to do your jobs well. If you're a researcher – innovate within your field; if you're into social businesses, have a positive impact on the communities you work in; if you're an academic –inspire your students."
After getting done with the MBA, Akib plans to work for professional services as a consultant for firms like BCG, Bain, or McKinsey. His background in tech and finance with a skillset in research should come in handy. The MBA curriculum gives a brilliant platform to develop consulting skills, whether someone works in dedicated firms or as a manager within businesses.
For the aspirants, Akib suggested, an applicant should have storytelling capability, professional experience, leadership and impact and a good GRE score and CGPA. He shared his experience of his first month at OSU, which was amazing.
"The class was very welcoming, and the classroom experience was very engaging. Grades are weighed in for the most part from case studies and intelligent participation."
The college has a very close connection with alums and major businesses. The students can speak to alums from Google, Amazon, and McKinsey both at school events or over the phone.
"The life on and off campus at OSU is peaceful, fulfilling and fun-packed!"
Warda Binte Humayun in Rice University doing her MBA:
Warda was a manager at Robi before leaving for Rice. Initially, she had to leave out a lot of universities in Europe because all of them required at least three years of work experience, and she had six months short of that. Five seemed like a reasonable number to her, so she applied to Tepper, Mendoza, Darden, Kelley and Rice and finally got into Rice University.
Warda Binte Humayun got a forte fellowship, covering her 50 per cent tuition cost. Forte Foundation has partnered up with a lot of business schools. In most cases, one does not have to apply separately for Forte Fellowship.
"The program you are applying to will assess if you are eligible for a Forte Fellowship based on your application material. The Fellowship is for women, and you need to have at least a CGPA of 3.5 in your undergrad, among other things, to be eligible." Warda added about funding.
Warda thinks 100 per cent funding is rare. Many people usually get at least 30-40 per cent funding. The rest tend to cover up with student loans. US citizens usually take federal loans. Previously it was difficult for international students to go for self-funding. Recently, student loans have become accessible to international students too.
"You only need to do some research regarding it. Then, to increase your chances of getting a full ride, you either need a 700++ GMAT score (or the equivalent GRE score) or excellent work experience (even better if you have run a small business of your own)."
About the tips and tricks for the juniors, Warda advised saving money as MBA programs are twice as costly as general Master's programs.
"If you are lucky enough to get full funding, you can always use your savings to make three-piece suits. MBA is all about suits," she laughed, being sarcastic.
On a serious note, undergrads should participate in business competitions, do some volunteering, etc. And maybe start preparing for GMAT/GRE. Round one applicants get the highest priority for funding, so checking the deadlines of preferred programs is a must.
"Even if you miss round one, there is some chance of full funding based on your profile. If you have any queries regarding the application, email the admissions office of the program you want to apply to. They are usually helpful."