Ask any business student about business competitions and they would tell you how they are a staple extracurricular activity for business students. There are a number of reasons participants sacrifice their off-days, spend sleepless nights, study previous case solutions and juggle all these besides academics. Some students do it for the prize money while some see it as a networking platform, whereas others enjoy the glory of being crowned the champion and bringing a title for their institution. But the most predominant reason is that students believe that a better track record with competitions is a big selling point for recruitment.
According to Nafis Imtiaz Onish, a business analyst of Selise Bangladesh, "With regard to business competitions, in general, excluding recruitment platforms like BOM, BizMaestros or Ennovators, business grads have a flawed notion. Most students have this misconception that a higher number of wins equate to higher chances of getting recruited. This is not actually such a one-to-one proportional relationship. If anything, there are very little tangible implications on getting a job, rather business competitions, when done properly, can provide a significant boost to a student's growth both personally and academically and in turn help with getting recruited."
He adds there are three types of business competitions predominantly-- case competitions, branding competitions, and finance competitions. Case competitions have the most significant impact on personal development followed by the other two. An amalgamation of aspects that are applicable in every industry, an analysis of a complete scenario, solid teamwork, time management and being able to thrive under pressure, paired with the Q&A sessions, these competitions are good practice grounds for thinking and expressing oneself more clearly, creatively, concisely, and systematically. Most of the same things can be said about the other two competitions as well. And judges, if qualified, can provide valuable constructive criticism. Furthermore, the practice of simulation gives students more contexts on how and where to use knowledge. Ultimately, students become better speakers, understand different industries better, have more insights and can think with more clarity. All of these help during an interview which is almost like a Q&A (question and answer) session of a competition.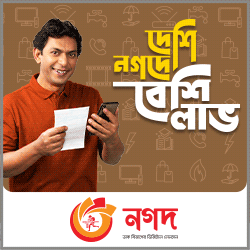 Focus Group Discussions (FGDs) become easier too since one would get used to thinking on their feet and organising and expressing thoughts better. Some companies arrange intensive recruitment centres where they essentially give cases to solve and present, which is definitely easier for someone who is more active in business competitions. Muhit Shahnewaz, management trainee at BRAC Bank, seconds this, "Business competition wins do not get you calls to job interviews. Most employers do not know or care much about them. But most multinational companies today have a recruitment step called assessment centre-- the activities of which closely resemble business competitions."
If the competitions are below par in terms of the quality of judges and the format of the competition, one cannot really learn much.
Business competitions evidently involve participants having to deal with multiple tasks. This can easily be used as a self assessment criteria as to one's own strengths and weaknesses. Business Analytics and Intelligence Manager of Banglalink Digital, Md Rafid-ur Rob states, "It's really an effective way to test your knowledge and see what works but most importantly, competitions give you an opportunity to find out what you're good at and what you need to work on. You get to think critically, analyse whatever data you can find, understand consumer behaviour and come to actionable insights followed by a strategy. You understand which skills you need to develop. Furthermore, it teaches you the importance of collaboration and taking constructive criticism in the real world. Participating or even winning business competitions gives your future employer an indication of how resilient and competitive you are, which is a key trait that I believe they look for."
Assistant HR Manager at Aegis Limited, Rafid Zaman adds, "The skills developed through business competitions are a big plus for marketing careers." Hence, in the hindsight, it is all about developing skills that gives one an edge over others during recruitment processes.
Senior Territory Manager of Unilever, Afnan Bin Ashraf shares, "Taking part in business competitions paves the way for one to learn how to strategise and execute plans and consequently experience the thrill of real business. A lot of this knowledge comes in use during recruitment interviews as students develop constructive thinking and analytical skills when solving business problems." Besides being a top- notch skill development platform, business competitions are the closest simulation of an actual business that a student can experience.
Current professionals believe that business competitions of proper quality can provide a lot of learning opportunities to business students. Students need to participate with the primary intention of self-development. Winning competitions is wonderful but failing to do so should not be a reason to stop competing. Companies want to attract ambitious individuals with a hunger for self-development. Marketing HR Executive of British American Tobacco Bangladesh (BATB) Rawnak Zaheen says, "In addition to all the great stuff you do in academics and competitions, go out, explore, make friends, do different things and have a story to tell in the interview room that actually convinces everyone that you are someone ready to shoot for the stars."
The writer is a third year student of BBA programme at the Institute of Business Administration (IBA), University of Dhaka. He can be reached at [email protected]