The Institute of Chartered Accountants of Bangladesh (ICAB) introduced a pre-articled student programme for the university students.
The programme was virtually inaugurated on Wednesday, 01 September 2021, the ICAB said in a press release received on Friday.
Secondary and Higher Education Division Secretary Md Mahbub Hossain attended the inauguration ceremony as the chief guest and inaugurated the programme.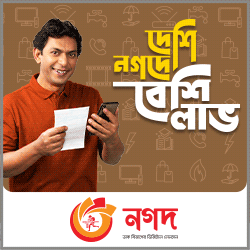 ICAB President Mahmudul Hasan Khusru FCA delivered the address of welcome.
Professor Dr Anwarul Kabir Rumi, Vice-Chancellor, State University of Bangladesh (SUB), Professor Atiqul Islam, Vice-Chancellor, North South University and Dr Md Sadequl Arefin, Vice-Chancellor, University of Barishal, attended the programme as guests of honour.
Former ICAB President and Council Member Muhammad Farooq FCA presided over the inauguration ceremony as its moderator. ICAB Vice President Abdul Kader Joaddar FCA presented a brief on the new scheme of admission as pre-articled students for the CA programme.
ICAB Vice President Maria Hawlader FCA, the Institute of Chartered Accountants of Bangladesh (ICAB), will make the closing remarks.
Secondary and Higher Education Division Secretary Md Mahbub Hossain said chartered accountants (CAs) are very demandable products both in national and international markets. They are getting attractive compensation in contrast with other professions.
As the economy is expanding gradually, the country needs 12,000 chartered accountants, whereas at present ICAB has only 2,000 chartered accountants, which creates demand and supply gap, he further said.
The secretary also said ICAB has taken a very time befitting decision by introducing the pre-articled programme to attract university brilliants students in CA profession.
More brilliant CAs will be created in future through this programme, he expects and said only a university degree cannot fulfill the demand of the country's industry, business and trade as they require people who have hands-of experience along with academic qualifications. A job seeker should have a CA professional degree encompassing practical experience, IT, as it adds value to their credentials paving the way for them to go forward in career, he suggested.
ICAB President Mahmudul Hasan Khusru FCA said that as per the directives of the Council, ICAB has introduced the 'pre-articled students' programme to attract brilliant students to study CA and facilitate them without compromising the articleship and the quality.
Under this programme, students studying at their universities could join CA, he said adding that while studying at universities, they can study chartered accountancy. However, earlier students did not have the facility to have enter chartered accountancy without taking articleship, he added, saying that students should utilise the opportunity.
Under this PAS programme, according to the ICAB press release, after passing examinations at the certificate level and the tertiary level of CA qualification, students must compete articleship under any principal of the CA Firm.