Bringing together young and empowered women from 19 nations of Asia, the Asian University for Women (AUW) is the only leading liberal arts university in the region.
In line with the mission and vision of AUW, the AUW Debating Society (AUWDS) promotes leadership and diplomacy among these empowered women. The AUWDS ensures excellence in its members' ability to be debaters, diplomats, negotiators, and of course, leaders.
AUWDS aims to ensure continuity of this co-curricular excellence by bringing together the most diverse all-female organising committee of Bangladesh to organise the 'AUW Inter-Varsity Debate Championship 2022 (AUWIV2022): The Rise of Phoenix.'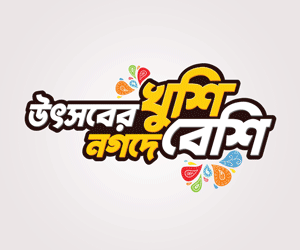 The three-day event, to be held on 9-11th June 2022 at the AUW premises will bring together debaters from all over Bangladesh.
It is one of the most reputed International Debate Tournaments organised in Bangladesh, which attracts an audience of over 250 people.
Throughout the tournament, 32 teams will debate in a British Parliamentary format tournament to address the rising concerns of today's world. The debaters, adjudicators, and core-adjudication department all come together to fuel the essence of women's leadership.
The aim of the event is to ensure the participation of women from vulnerable backgrounds in leadership positions, to help them learn the values of professionalism and work ethics, encourage the youth of Bangladesh to engage in civil discussions about what can be done in today's world to deal with the issues hand-on.
AUWIV2022: The Rise of Phoenix takes pride in ensuring the participation of women from South Asia, South East Asia and the Middle East from RMG sectors, war refugees, underprivileged women, etc. in major leadership positions in organising this event. The Financial Express is the Media Partner for the entire event.
With an efficient organising team led by the hardworking President Zaima, the theme determined by the Vice President Nuzaba Tasannum, plans designed by the Secretary Oyshori, the main motto finalised by the Treasurer Nowshin, posters illustrated by the PR Officer Ruhania, and the schedule managed by the Communication Manager Shabria, the event is going to be exciting for any debater. For more information, please visit this link: https://fb.me/e/39bhM6jes
Event details:
Hosted by: Asian University for Women

Venue: Asian University For Women premises

Organised by AUW Debating Society (AUWDS)

Date: 9-11th June 2022

Team Capacity: 32 teams

Format: British Parliamentary Format (BP)

Participation: Institutional

Break Categories:

Open and Novice break- University and Colleges

Pre-Registration Form:

https://forms.gle/TJarxFgyqV4FttTi6