JCI Dhaka Uptown holds Bangabandhu Skills Development workshop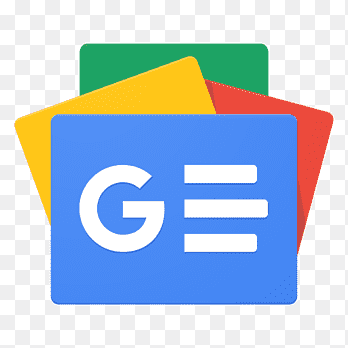 For all latest news, follow The Financial Express Google News channel.
JCI Dhaka Uptown recently organised a workshop titled 'Developing Skills for Effective Teamwork' at the capital's Banani Club.
In the workshop held on Friday, the participants learnt about communication, feedback exchange, and collaboration which are quintessential for effective teamwork.
The session was interactive and activity-based.
At the end of the event, the participants were able to create action plans to develop team performance within their contexts. Hence, they were more effective to perform in teams within their own functional area and multi-functional groups.
The participants in the workshop belonged to diverse backgrounds and disciplines including individuals working as corporates in telcos, FMCG, NGO, Bank and Financial Institutions, local and multinational conglomerates.
The event was sponsored by Celestron Electra Manufacturing Services and on their behalf, Mr Zahid Hossain Rony, Digital Marketing Coordinator, participated in the programme.
The workshop was officially commenced by Mr Rezwanur Rahman, Local Chapter President at JCI Dhaka Uptown. He handed over tokens of appreciation to the speaker, sponsor, and moderator of the event.
The workshop started with the fun activity of building a structure with papers and masking tapes of fixed quantity. The objective of this activity was to break the ice and to get the experience of teamwork which would shape the discussions, reflections, and further discovery of other skills needed, throughout the session.
Throughout the interactive discussions, the participants shared their existing knowledge about teamwork and what assumptions they had. They were able to gather knowledge about various factors that were important for effective teamwork. The areas included proper communication, feedback exchange, their own behavioural patterns related to collaboration, ability to overcome unconscious bias, and so on.
There were a lot of discussions about communication and feedback exchange as these were understood to be areas that they wanted to talk more about. To learn about feedback exchange, they worked in groups to find out a few points on effective feedback.
Using role-plays, they enthusiastically displayed effective ways and the other groups discussed what they saw. Learning through this method helped the participants probe deeper into the area of feedback exchange and remember their learning.
Through an effective learning design process and its facilitation using the 'andragogical approach' (the art and science of helping adults learn), the facilitator was able to stimulate the interest of the participants and engaged them in active learning through a hands-on approach.
The workshop was conducted by Mr Imran Newaz Khurshid, a professional trainer, certified by the University of Cambridge, the UK. He has gained hands-on leadership skills through the Atlas Corps Fellowship, a programme supported by the United States Department of State.
Through his learning sessions where he uses effective andragogical approaches, Mr Imran facilitates learner-centred and customised soft skills and leadership development programmes for people working in various sectors and industries.
The moderator of this workshop was Mr Naimul Kader who is an alumnus of NSU School of Business and Economics with a major in Marketing. At this moment, he is pursuing MBA in Strategic Leadership and Management from the University of Illinois at Urbana-Champaign.
Naimul founded Fly High Career Guidelines, a startup career consultancy firm back in August 2014 with a vision to help job seekers and young entrepreneurs in professional skills development. Naimul is a certified Marshall Goldsmith Global Leadership Assessment (GLA) 360® professional.