Pursuing career in banking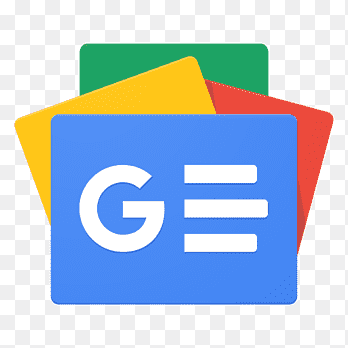 For all latest news, follow The Financial Express Google News channel.
For most people, the first impression of a bank job is having to sit behind a cash counter, dealing with long lines of customers day in, and day out. For others, a bank job means opening accounts and calling customers to convince them to get credit cards. While these routine tasks are essential for banks, there is much more to bank jobs than meets the eye. People looking to build a career in finance would find a bank job to be an excellent opportunity to learn more about, and properly understand the finance sector of our country.
Banks are at the heart of the financial ecosystem in Bangladesh. They provide a variety of financial services to their customers and undertake a more holistic approach to working in the finance sector. Additionally, banking requires a more practical rather than theoretical approach. This allows bankers to experience the impact of their actions and decisions first-hand. Compared to NBFIs (non-bank financial institutions) or asset management companies, the scope of developing integrated knowledge of the country's financial system is higher in banks. Since there are quite a large number of banks currently operational in Bangladesh, for most job-seekers, the opportunity to work in finance usually comes in the form of a bank job.
"Once you join a bank, it's not just simple lending and saving services that we know a bank provides. There is a wide scope of learning, which helps you get a thorough understanding of finance," says Shaera Sayeed, assistant vice president at HSBC Bangladesh. She adds, "Pursuing a career in banking helps one develop skills such as relationship management, which is an essential skill to have, no matter which sector you choose to work in later on." Even if you do not want to continue working as a banker, in the long run, the initial experience of working in a bank can help you identify career opportunities in the financial sector which are a better fit for your skillset.
The general perception regarding banking jobs is that they are stagnant and repetitive. However, in a developing country like ours, the banking industry is an ever-changing one, with new developments in technology calling for the redesign and restructuring of jobs. Even without the incorporation of new technology, the routine jobs within a bank can prove to be interesting. Working as a management trainee in one of the leading local private banks in Bangladesh has allowed Sharif Mohammad Muhaimin to work in different departments of the bank, each with challenges of its own. While he agrees that people's perceptions regarding which tasks are boring are subjective, he also believes that there are always new things to learn from his job, because there is a diverse range of activities that have to be performed to keep a bank running.
Working closely with clients allows you to develop problem-solving skills, in addition to improving your emotional intelligence, believes Shaera. To her, the most exciting aspect of her job is that she is the first contact point for her clients. This allows her to understand their problems and requirements fully since each client has problems that are very different from the others. On the other hand, the opportunity to work with some of the most experienced people in the industry is what makes Muhaimin enjoy his job the most. He says, "Working alongside people who have been in the industry for decades means there is always something new to learn. Since the industry is dynamic, you have to keep learning to keep up with the changes."
Commercial banks, both local and foreign, are the ones found most commonly in Bangladesh, and many of these banks incorporate retail and investment banking as well. While retail banking deals with individual customers, corporate banking serves institutional clients. Both require working closely with customers, albeit on different scales. In terms of career prospects, commercial banks do provide ample growth opportunities, but responsibility and accountability both increase greatly when you go higher up the ladder. Investment bankers play more of an advisory role, and it is imperative to maintain strong customer relationships because trust plays an important role here. Acting as intermediaries between corporations and financial markets, investment bankers have to deal with the volatility of the market, which makes this job both exciting and risky.
Striking a balance between profits and social welfare are community development banks, such as Grameen Bank. Such institutions play a pivotal role in the development of our economy. By providing microcredit facilities to the rural population of the country, these organisations help people to achieve financial independence. However, commercial banks have also penetrated this market through agent banking, providing financial services to the unbanked population of Bangladesh. Once again, this proves how interesting and fulfilling bank jobs can be, they not only provide stability and security to the job-holder, but they also help society to progress.
"For new graduates considering banking as a career option, it is important to understand that this job is a big commitment because there will be days when the working hours will seem too long and the job will seem monotonous," says Shaera. She also adds that patience is essential because praise and criticism come hand in hand. It will take some time to adapt to the culture because no matter how much you read about it; you will not understand the work completely unless you have practical experience. Having a passion for learning new things is also crucial, according to Shaera.
Muhaimin's advice to undergraduate students and new graduates is to get included in the financial system as soon as possible, by opening bank accounts. Learning about the various services provided by banks, and just understanding how a bank works from a customer's point of view is very useful to prepare one for a career in banking. "Regularly reading up on the changes in the economy, the laws and regulations a bank needs to follow, etc. will allow you to be more informed and equipped with the necessary knowledge for your job," he adds.
While bank jobs are not the most exciting, they are also not as boring as they are made out to be. Of course, there are routine tasks that may seem repetitive, but as a high-contact service, a banking career allows one to improve interpersonal skills, as well as creates a challenge for one to come up with solutions to new and different problems every time. In Bangladesh, the prospects for bank jobs are favourable, and despite the advent of new technology, these jobs are unlikely to become redundant anytime soon.
The writer is a third-year BBA student at IBA, Dhaka University.
[email protected]