9 refreshing movies to watch on Friendship Day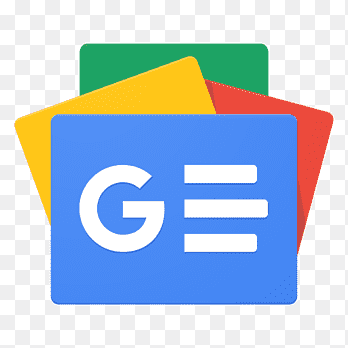 For all latest news, follow The Financial Express Google News channel.
These evergreen lines from an iconic Bollywood song soothe our ears every time we celebrate Friendship Day.
Be it Zafar Iqbal's 'Amar Bondhu Rashed' or Humayun Ahmed's famous duo Baker Bhai and Bodi to Tagore's classic 'Purano shei diner kotha' and to Topu's recent 'Bondhu,' friendship has been celebrated in every generation by everyone.
Friendship day is celebrated on the first Sunday of August, just a small token of appreciation towards the friends, to remember the good old times. If you are looking to celebrate this day with your friends, get your couches comfy and put some extra butter and caramel to your popcorn as we have curated a movie plan for you to enjoy with your beloved friends.
3 Idiots
3 Idiots, a Rajkumar Hirani-directed blockbuster Bollywood film that revolves around college-going friends, illustrates the basic and innocent form of friendship.
When you're surrounded by your friends to support you through the darkest moments, 'Aal Izz Well.' Rancho, Raju and Farhan - an iconic trio. Disturbing teachers, giving them weird names, and stealing question papers for friends by jeopardising one's own life are surely relatable to every backbencher.
Billu
Starring Shah Rukh Khan and Irfan Khan in leading roles, the movie Billu taught us the unconditional love friendship offers.
Irfan and Shah Rukh were childhood buddies and Irrfan sold his earpiece to make Shah Rukh successful. But he didn't make a huge fuss about this. Even when he hardly meets his ends, he didn't expect his superstar friends' help, believing friendship is nothing but a give-and-take relationship.
Shah Rukh showing his gratitude teaches us that no matter which level success takes you, never forget what your friend did for you.
Dil Chahta Hain
Farhan Akhtar-directed Dil Chahta Hai made Goa the dream destination for most of our trips and the bromance between Akash, Saneer and Siddharth is all that we crave. Even after decades of release, this movie is still a fan favourite.
Zindagi Na Milegi Dobara
Zoya Akhter's 'Zindagi Na Milegi Dobara' is a whole mood saluting friendship. Having different forms of personalities, they were in a special bond, playing pranks on each other, fighting, sharing road trips, handling each other on ups and downs, and bringing waterworks too. This movie also makes us pack our bags and head to Spain.
Shawshank Redemption
This 1994 prison film also shows a hint of friendship. Andy and Red's iconic duo explains that even in the darkest place in the world, there will be a light called a friend who will be there to pull you from that place.
Yeh Jawani Hai Deewani
There's no need to say about this 2013 film YJHD as it perfectly portrays the real definition of friendship. From colour grading to a well-written script and melodious songs, this movie is a complete package to spend quality time with.
Rang De Basanti
This 2006 film starring superstars like Amir khan and R. Madhavan, Soha Ali Khan and Sharman Joshi is a movie about university students who turned political. This movie proved that friends can even die for each other. This movie was undoubtedly ahead of its time and goes on to become one of the oddly acclaimed Bollywood films.
Networker Baire
Networker Baire by Mizanur Rahman Aryan, is based on a true heart-wrenching incident of 6 friends in 2016. Though there was some misunderstanding between the friends, they didn't think of their own survival while watching their other friends fighting with death.
Chicchore
Chicchore is a Bollywood film starring the late Sushant Singh Rajput and Shraddha Kapoor in the lead roles, a film that will take you to the alleys of college days. The movie depicts all sorts of fun and mischief possible in friendship, with a bit of traditional Bollywood romance blended into it.