Doctor Strange in the Multiverse of Madness, after its release on the 6th of May in the United States, has taken the whole world by storm.
Directed by Sam Raimi, the director whose name is synonymous with the Spider-Man trilogy, the movie has received mixed responses from fans. However, it is a breath of fresh air from the directional perspective, which largely moved away from the other marvel movies.
The movie mainly revolves around Doctor Strange's adventures in the multiverse where he goes after casting a forbidden spell.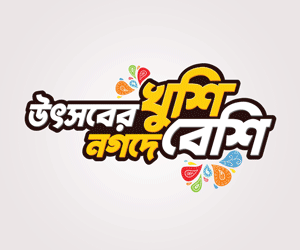 Without the risk of giving spoilers, he is accompanied on this journey by Wanda Maximoff aka Scarlet Witch played by Elizabeth Olsen and America Chavez played by Xochitl Gomez.
Benedict Cumberbatch played the role of Doctor Stephen Strange, as he has done in a previous few movies.
The movie has a few scenes which are quite confusing to the viewers and at the same time, the movie has improvised a few aspects of a typical Doctor Strange movie, for example - creative spellcasting.
Also, the movie included an element which has not been seen much in the Marvel movies of the past. Sam Raimi, being a director who is quite acclaimed in the horror genre, unleashed one of the best of his works here.
The horror elements have given a completely new dimension to the film, something most of the viewers and movie connoisseurs were not expecting at the beginning but enjoyed nonetheless.
The movie has an anti-climatic ending with a few twists here and there and Elizabeth Olsen probably Produced one of the best acting performances of her life, eclipsing Doctor Strange played by Benedict Cumberbatch.
The genre-mixing of this movie was certainly pleasant for the fans as apart from horror, the movie contained elements of fantasy, action, love and drama.
Doctor Strange meeting his evil counterpart has to be the key moment of the entire movie with some of the most astounding dialogues ever heard in any movie in the Marvel Cinematic Universe.
The movie has a fair share of its plot holes. Despite more or less maintaining the lore of the comic book pedantically, the movie had some story plots which do not make any sense comparing with the prequels of this film as well as the Marvel lore.
Everyone expected to see a few more Marvel characters in the movie. But the director didn't include any cameo from some minor characters, which has been pervasive in the Marvel Cinematic Universe. The movie also draws analogy to Marvel's Animated Series What If.
Doctor Strange in the Multiverse of Madness has been extremely polarising when it comes to the opinion of fans but surely the movie had some entertaining scenes.
Although the whole messy plot line around the Multiverse might seem a bit confusing while watching the movie, the drama, action and horror elements of the movie are certainly worth watching.