Season 2 of Netflix show 'Emily in Paris" all but slaughtered its protagonist's character, Emily (Lily Collins), just as she was crawling her way into viewers' guarded, pessimistic hearts – her anti-feminist naiveté could be considered likeable in a screwball, oddly patriarchal kind of way.
Season 2 feels like being thrown into a different Darren Star-directed universe where Emily isn't just an unskilled expat, she is an absolute moron abroad.
Season 2 is especially painful to watch because there are flickers of a good show trapped in mediocrity; narrow pockets of well-written jokes surrounded by a vast desert of underwhelming nothingness.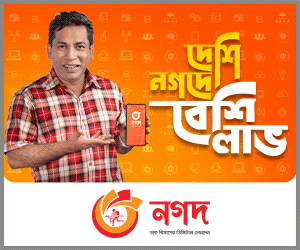 On the other hand, Emily in Paris makes an attempt to correct some of the errors of the past. For starters, Emily finally buckles down to learn French in the middle spectrum of the episodes.
The first season brought the curtains down on a cliff-hanger, season 2 doesn't waste any time getting right into the thick of things.
Emily continues to work at Savoir while juggling her professional and personal lives. The exhausted and overused love triangle encompassing Gabriel and his girlfriend Camille is the major discussion point here, which is exacerbated by Camille and Emily's close friendship.
The first half of the season introduces episodic issues for Savoir and Emily to deal with, allowing everything to blow up in a dramatic way at the end of episode 3 and the start of episode 4. The series then shifts gears, introducing a new love interest in the form of British guy Alfie.
The second half of the season then sort of drifts pointlessly down the River Seine. Outside of a few skilfully designed jokes and sets, the drama barely qualifies, the romance cools down into banality and there are no notable scenes.
In fact, there has been more effort put into dressing Emily in as many glamorous and stunning outfits as there has been put into writing the plot. In episode 3, drizzly pavements and montages of a soaked Paris are soon replaced by a clear blue sky and completely dry sidewalks two minutes later.
Another time Emily complains about how humid it is in Paris. Everyone around her is wearing long-sleeved shirts, leggings or trousers as she walks down the street. It's the little things like this that add up to make an annoyingly hasty series.
Most of the characters revert to obnoxious or archetypal stereotypes, with flickers of characterisation quickly snuffed out in favour of returning the focal point on Emily's half-hearted romance with either Camille or Gabriel.
Emily in Paris Season 2 is a sloppy mess of half-baked ideas and unsatisfying dead-ends that ultimately result in a jumbled and inconsistent screenplay. This is, in some way, worse than the first season.