Peacemaker brings the curtain down on its illustrious first season with a political statement and a slew of cameos.
The series is a James Gunn written and directed eight episodes of a raunchy, humorous, action-packed discourse on right-wing ideology. Peacemaker's motto of 'peace at any cost' is put to the test in an ingenious way. John Cena led a superb ensemble cast that seamlessly transitioned between comedic and intensely dramatic scenes.
The premise of Peacemaker is that Christopher Smith (John Cena) has returned to Amanda Waller's (Viola Davis) control following the events of The Suicide Squad. He's been assigned to Clemson Murn's ARGUS black operations team (Chukwudi Iwuji).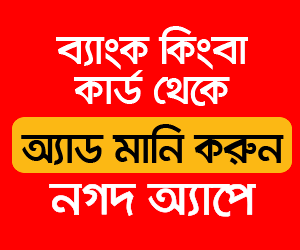 Other team members include badass Emilia Harcourt (Jennifer Holland), tech nerd John Economos (Steve Agee), Peacemaker's sociopathic wannabe best friend Vigilante (Freddie Stroma), and Leota Adebayo (Danielle Brooks), Waller's daughter who was placed on the team as a trust-worthy spy.
Project Butterfly is their covert mission to stop insect-like aliens that can penetrate deep into brains and take over human hosts. Peacemaker was a caricature of the alt-right in the film, and he was eventually an opponent to the more compassionate Squadders.
Here, his character has given friends. And viewers learn that his father, Auggie (Robert Patrick, going for it), is an abusive white supremacist who publicly screams that he should have sliced his son's throat at birth, giving him both background and surprising amounts of sympathy.
James Gunn mocks xenophobia, jingoism, racism, and violence. Peacemaker is not a cold-blooded killer. He's plagued by guilt and low self-esteem as a result of his father's abuse throughout his life. His relationships with the ARGUS team, particularly Adebayo, allows him to transform into a hero.
Adebayo, a liberal and political polar opposite, brought out a different side of his personality. They demonstrate that people can get along and collaborate for the greater good.
Peacemaker provided humanity with the option of being better or suffering the same fate as the Butterflies. The alien 'overlords' represented fascism. They represented dictatorial authoritarians who stifle dissent.
The first season of Peacemaker was a smash hit. The characters' witty banter never grew old. They were deliciously political in nature. Every episode was both hilarious and thought-provoking.
There's a great deal on here, between the violence and gore, humour, political satire, and musical subplots, with a married couple debating the virtues of Cinderella versus Foster the People during a hostage crisis.
The series, on the other hand, works as a genuine character study of its imperfect hero and the poor individuals who must work alongside him, just enough for the joke to never get old.
With amazing soundtracks, Peacemaker stands unique even in the current saturated market for stories about hyper muscular men and women smashing their way to justice