'Jurassic World: Dominion' will be released at Star Cineplex on the same date as the international release date. Tickets will be available for advanced booking, both online and offline, from 5th June.
A lucky winner will be selected by lottery from those who'll buy tickets (of any movie) from Star Cineplex up to 15th June. The winner will get the chance to visit Cox's Bazar with a 2-night stay at Hotel Sayeman and aeroplane tickets.
Jurassic Park - the name itself floods movie lovers with memories. The journey began on 11th June 1993 with the release of 'Jurassic Park,' directed by Steven Spielberg.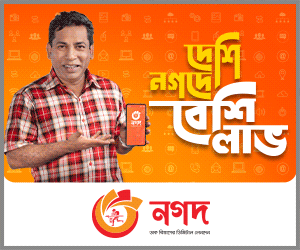 It has almost been two decades since the first time this movie made the audience shiver with these ancient giants. With immense love from the audience, the series has gifted 5 more impressive films.
Now, it's back again with its 6th release 'Jurassic World: Dominion,' as Colin Trevorrow is back to enthral the dinosaur lovers. The movie is set to be released on 10th June 2022.
Released in 2018, 'Jurassic World: The fallen kingdom' was made by executive director Steven Spielberg as a sequel to the 2015 release 'Jurassic World.'
The latest film was conceptualised first in 2014 to be the mega ending to the trilogy. The shooting for this movie began in 2020 in Canada; however, due to the Covid-19 safety restrictions, the shooting of this movie got paused. Finally, the shooting began again in July 2020.
'Jurassic World: Dominion' is expected to be intriguing as the trailer was up to the mark. Not to forget the star cast of this movie, Chris Patt, Bryce Dallas Howard, Laura Dern, Sam Neill, and Jeff Goldblum in the same movie already makes it exciting.
After the huge response to the trailer, it can be expected that this movie would be a Box Office hit just like its prequel.