The Netflix original F is for Family, created by Bill Burr and Michael Price, depicts everyday family life in the 1970s.
The show unabashedly depicts the messed-up Generation X, but it also adds relatability by incorporating parts of a struggling middle-class family. F is for Family delves at many facets of suburban living, including employment, money, community, family and mental health.
Season 5 begins with a plot twist - Big Bill Grampa Murphy dies in the first episode. This sends Frank into a tailspin because his father issues have always been a major source of his rage.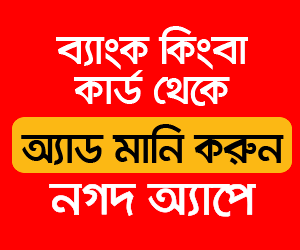 Surprisingly, he handles this really well. He, like everyone else, goes through stages of mourning throughout the last season for F is for Family, but he keeps his family in the heart. His character development was a clear difference this season, as he learned a great deal.
Kevin, the eldest son played by Justin Long, goes through a hard time, also known as adolescent heartbreak. But, in the end, Kevin emerges as a better man and he manages to connect with his father throughout the ordeal.
Bill, the middle sibling, has his own side-adventure going on, ranging from acting out over faith, not holding any significance to becoming a junior police officer in the force.
But he remains determined, albeit for all the wrong reasons, since this does not prevent him from screening an explicit film for the neighbourhood youngsters.
Maureen, who is no longer the youngest child, has her own set of problems, as she is found practising witchcraft throughout the season.
Kevin stole the show by accidentally starting his own fire at the Jewish monastery, so her insane fire in the graveyard failed. Even with their difficult children, Sue and Frank have gone a long way from being a dysfunctional family.
F is for Family has some sweet moments, but it is also quite dramatic. The comedy manages to pack in some of the season's most amusing moments in the final episode.
The character development throughout the season was nothing short of spectacular, with local heroin addict Vic sobering up and becoming a single father, giving Sam Rockwell's character a completely new perspective.
Chauncey, played by Kevin Michael Richardson, brought a new aspect after becoming a local politician, allowing each character on the show to find closure in their own way.
The last season of F is for Family gently concludes with the realisation that life carries on. The series was entertaining while it lasted and it really delved deep into the family sitcom territory.
The show's adult-themed nature helps to balance out the values of the series. F is for Family was, in the end, a smart take on middle-class living performed by gifted comedians, and elegant execution with solid objectives.