Netflix comes to the rescue as a one-stop solution to save the tradition of watching some cheesy, jolly, funny Christmas movies in this festive season.
To avoid the hassle of searching for the best Christmas movies on Netflix, make your way through this list to pick out the movies best suited for you.
Klaus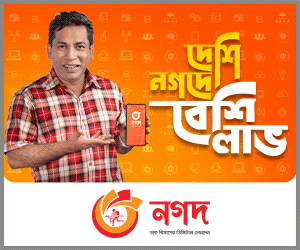 Klaus is all about resurrecting the Christmas spirit. The plot revolves around Klaus, a toymaker, and his newfound friend Jesper, a postman.
An unusual bond restores happiness in a village where everyone has forgotten how delightful togetherness can be. The critically acclaimed animated film explores more emotional themes and rewrites the origins of Christmas.
The Holiday
The Holiday is a story about embracing love in the midst of adversity. The film begins with two female protagonists, Amanda and Iris, swapping houses for two weeks during the holidays after becoming dissatisfied with their lives.
They endeavour to conquer their difficulties and seek support along the way. The experience introduces them to several new folks who quickly become significant parts of their journey.
Overall, the film is lovely and endearing. The comedy is also well-timed, making it ideal for a Christmas movie marathon.
The Christmas Chronicles
This film follows the adventures of two siblings, Kate and Teddy Pierce, who attempt to photograph Santa Claus. They, however, unintentionally become a part of something larger and end up rescuing the holidays.
It is one of Netflix's best holiday movies, featuring excellent performance, writing, and visual quality. This film is one-of-a-kind because it blends classic Christmas movies with modern storytelling.
Last Christmas
Kate, a musician who works as an elf in a store to make ends meet, stars in the film. When she meets Tom, who changes her perspective, she realises she isn't doing a good job with her life.
Tom sees London in a way that no one else does and he helps Kate see it through his eyes. The attractive man behaves in every way that a perfect person should, such as assisting individuals in need at the shelter.
Kate adopts the practice and strives to do good for society on a daily basis and along the way, Tom becomes an essential part of her life. Kate becomes a better person as a result of a series of circumstances and the story portrays how Tom assisted her in becoming her best.
Lovehard
Lovehard is a film for folks who have a difficult time finding love. Natalie is a journalist from Los Angeles who is a hopeless romantic with poor love life.
When she right swipes a handsome east coast guy, Tag, on a dating app, she finally feels a spark. Then she takes a risk and decides to surprise her crush during the holidays.
However, she realises that she was catfished in the relationship by Tag's friend Josh, who, like Natalie, is unlucky in love. This breezy romantic comedy is based on her attempts to reel in love. Aside from a weak premise, the film is wonderful and comforting.