If you're browsing Netflix for an animated series that has both moments of mind-boggling lunacy and times that humanise its characters in a brutally honest way like Bojack Horseman or dimension-hopping sci-fi sitcom Rick and Morty, here is a list of some animated series that would make your soul dance with the plot or character development.
F is for Family
F is for Family, created by stand-up comedian Bill Burr and former Simpsons writer Michael Price, portrays the trials and tribulations of an all-American nuclear family in the 1970s.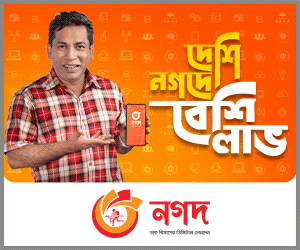 The show unabashedly depicts the messed-up Generation X, but it also adds relatability by incorporating parts of a struggling middle-class family. It delves at many facets of suburban living- including employment, money, community, family and mental health.
You witness the life of a short-fused, suburban, war veteran father who simply wants to settle down and watch his shows through the delightfully relatable and exaggerated scenes.
Chicago Party Aunt
'Chicago Party Aunt' is a flirtatious love letter to Chicago. Based on erstwhile Chicago writer-actor Chris Witaske's insightfully amusing Twitter account, Chicago Party Aunt gives his alter persona a name - Diane Dunbrowski, a middle-aged, part-time hairstylist and full-time party animal.
You will often realise why Diane drives everyone insane, from her proclivity for screwing things up with her extended family to her refusal to realise it's no longer 1995. Yet, there's also something adorable about her. Maybe it's because everyone is blessed with a Chicago Party Aunt in their lives, whether she's an aunt or not.
Tuca & Bertie
Tuca & Bertie, created by Lisa Hanawalt, the production designer for BoJack Horseman, takes place in a world filled with anthropomorphized animals.
Ali Wong and Tiffany Haddish appear as the titular couple, a pair of 30-year-old birds. Tuca and Bertie portrays the humour and trauma of everyday life with the richness and delight that few shows have achieved.
In the end, Tuca & Bertie are bigger than the cartoon genre in which they are compelled to exist. It delves into complex emotions and the challenges that arise when past issues are not resolved.
Big Mouth
Big Mouth is an animated show starring John Mulaney and Nick Kroll about a bunch of teenage buddies who are experiencing the joys of puberty.
Puberty is depicted in this case by creatures known as hormone monsters, who serve as horny counsellors during this natural phase. It's a sharp, witty and entertaining look at what it's like to be roaring with hormones in the high school phase of life.
Disenchantment
This fascinating and extremely distinct animated series comes from the makers of Futurama and The Simpsons. The tale of Princess Bean, a strong drinker with a penchant for action and adventure, is told in Disenchantment. Her life spirals out of control as the episode progresses as she befriends a demon and an elf.