Dhaka to witness one of the best concerts in its history as Shironamhin is all set to celebrate 25 years of their existence if things go as planned.
Shirohamhin fans, who were disappointed having missed a special night on their favourite band's silver jubilee last April due to the pandemic, can now open up their 'Bondho Janala' with 'Hashimukh.'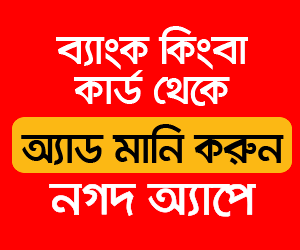 Brandmyth communication, the agency which successfully hosted two huge concerts in recent times, will be in charge of setting up the stage and laying down the red carpets for another mythical night.
When contacted, Shironamhin vocalist Sheikh Ishtiaque confirmed the information saying, "Collaborating with Brandmyth, we are trying to organise a concert which will be one of a kind."
The group might organise a series of events in different parts of the country which will ultimately lead to the magical night, he told FE.
There is more to the excitement of the fans as Istiaque revealed that Shironamhin will present their fans with an exclusive music video titled 'Perfume' from their new album of the same name to mark their 25th anniversary.
"We have plans to spend around Tk 15-18 lakhs to produce the music video," Ishtiaque said, which will in turn make it one of the most expensive music videos in the country's band industry.
From being an ordinary boy of Chattogram to climbing up the ranks and being the leading vocalist of a band like Shironamhin, Ishtiaque shared his feelings with this scribe.
"Sometimes I feel like all of this is a dream. My journey with music started as a boy with Arpeggio music school back in 2011."
"Not very long ago, I used to cover Shironamhin's songs with my local bandmates back in Chattogram and now I play with them," Ishtiaque concluded on his dream come true journey.
When contacted, Brandmyth Communications official Fuad Khan said, "Fans will witness history in the making as we will organise a once in a lifetime event celebrating Shironamhin."
The mega concert, the likes of which have never been seen before in Bangladesh, will be held within March next year.
"Details regarding the blockbuster event will be revealed soon," Fuad added.
Founded in 1996, Shironamhin's debut album 'Jahaji' was released in 2004 and was an instant hit. Their other hit albums include 'Ichchhe Ghuri' in 2006, 'Bondho Janala' in 2009, 'Rabindranath' in 2010, and 'Shironamhin' in 2013.
Their current lineup includes Ziaur Rahman in bass and cello, Kazy Ahmad Shafin in drums and sarod, Diat khan in guitar, Sheikh Ishtiaque in vocal and Symon Chowdhury in the keyboard.