Hulk, the giant green monster, had the main appearance in two films: Hulk (2003) and The Incredible Hulk (2008), with Eric Bana and Edward Norton portraying the character respectively.
But since Mark Ruffalo portrayed Hulk in the MCU timeline from Avengers (2012), this actor did not have the chance to play the role as the lead; always being one of the keys yet supporting characters.
Even though this character has a big enough lore in comics, MCU and Disney+ instead decided to make a live-action adaptation of She-Hulk, who shares many of the same characteristics as Hulk; with him being the same old supporting character.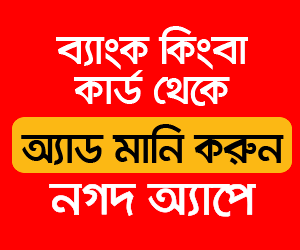 The second trailer was revealed recently, it showed glimpses of how She-Hulk will be. Initially named Jennifer Walters, she is a cousin of Bruce Banner aka Hulk and works as a lawyer in New York city.
According to comics, she had to get an emergency blood transfusion from Bruce which grants her the power of the green superhero.
So in the first part of the trailer, she is seen training with him to adapt to the newfound superpowers and hone her skills. The training is a fun one, Bruce toying with her to check her control on rage and transformation into the Hulk form.
Jennifer seems to have better control in that form than Bruce had in his early days and shows better flexibility. She is also seen breaking the fourth wall, which is regularly seen in comics done by this character.
The next part of the trailer features new superheroes adapting to regular society. As a superhero lawyer, Jennifer is tasked with defending superpowered individuals in courtrooms.
Tim Roth reprises his role of Emil Blonsky aka Abomination, who is seen to be a client of She-Hulk although she has a conflict of interest as Blonsky is an arch-rival of her cousin Hulk.
The current Sorcerer Supreme Wong is also shown in the trailer, who is looking for Blonsky for undisclosed reasons after their last fight in Shang-Chi and the Legend of Ten Rings.
The most anticipated character in this show might be Daredevil, who is shown confronting She-Hulk at the last moment of this trailer. With Charlie Cox reprising the role, the Marvel fans will get to see their beloved 'Avocado' at Law in action.
The trailer of She-Hulk: Attorney at Law looks entertaining and hints of introducing a new set of superheroes and villains. Though the supporting role of Bruce Banner is weakened, She-Hulk promises to lead this show with her new powers, witty remarks and funny ways of interacting with the audience by breaking the fourth wall.
With the premiering date announced on August 17 this year, the fans will witness the 'Attorney Hulk' on her amazing adventure.