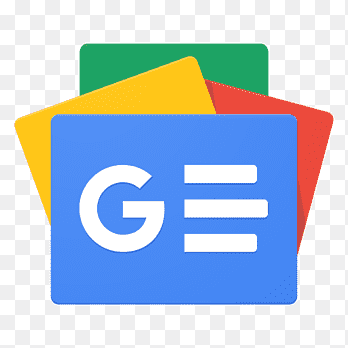 For all latest news, follow The Financial Express Google News channel.
The prevalence of dengue cases in Bangladesh has increased ten times since last year and the deaths has increased almost thrice, according to a health expert.
"Dengue positive cases have increased ten times and death three times between mid September, 2022 and mid-September, 2023," Professor Dr Md Golam Sharower, head of the Department of Entomology at the National Institute of Preventive and Social Medicine (NIPSM) told a seminar in Dhaka on September 14.
Asiatic Society of Bangladesh organised the seminar titled "Challenges in Controlling Aedes Mosquitoes to Prevent Dengue in Bangladesh." Prof Dr AKM Abdul Hannan Bhuiyan Chairperson of Dr RA Ghani and Mrs Hosne Ara Ghani Trust Fund, Asiatic Society of Bangladesh also addressed the seminar.
While presenting the keynote paper, Sharower explained that with global warming, our country's environmental factors such as temperature, relative humidity and rainfall are increasing, all of which play a key role in increasing the reproductive capacity of the Aedes mosquito.
He said there are unplanned urbanisation, industrialisation and ancillary activities such as construction of multi-storied buildings blocking waterways, dumping old cars and turning cities into mosquito sanctuaries.
"So we people of all classes and professions have become helpless today. As we are increasing the breeding area and reproductive capacity of mosquitoes, we never think about its prevention in the same way," Sharower said.
The morphological, biological and behavioral changes that have occurred in Aedes mosquitoes as a result of all our unknowing activities in mosquito breeding are highly favorable for Aedes mosquitoes to transmit dengue virus, he elaborated.
As a result, the entire medical system is under heavy pressure due to the unexpected increase in the attack of dengue virus all over the country, Sharower said adding it has become very important to check the density of Aedes mosquitoes and the severity of dengue through our nationwide survey.
"An integrated vector management or IVM approach is needed instead of a typical single approach. Similarly, we need to work on the idea that have been successful at neighboring countries in controlling dengue and move forward to solve dengue by increasing people's participation with timely decisions," the entomologist highlighted in his presentation.
As of September 15, Bangladesh reported 1,61,964 dengue positive cases and 790 dengue related deaths, the Directorate General of Health Services (DGHS) said.
August witnessed 71,976 dengue positive cases, the highest cases in a single month since dengue outbreak began in 2000 in the country, while 342 dengue-related deaths were reported in the current month, the DGHS statement said.
According to the health experts, the vector-borne disease hit Dhaka city in 2000 subsequently the dengue positive cases were detected in Dhaka city only. But the dengue disease is changing its nature and it is gradually spreading across the country, they said, adding: "All 64 districts of the country have witnessed dengue positive cases."
July alone recorded 43,854 dengue positive cases with 204 deaths, the DGHS statement read.
As of September 14, the authorities recorded 38,156 dengue positive cases while 197 deaths from the mosquito-borne disease during the same period.
According to the DGHS, Bangladesh reported 1,01,354 dengue cases, the second highest since dengue cases were detected in 2000, in 2019, 1,405 cases in 2020, 28,429 cases in 2021 and 62,382 cases in 2022.
It also added Bangladesh recorded 179 dengue related deaths in 2019, seven deaths in 2020, 105 deaths in 2021 and 281 deaths, the second highest deaths, in 2022.