A new global study has revealed plastics pose a significant hazard to human health and ecosystems throughout the entire life cycle, prompting environment experts to call for immediate global action to control plastic.
During assessment hazardous chemicals and pollutants were present in spilled or lost pre-production plastic pellets found on beaches and recycled plastic pellets purchased from recycling facilities.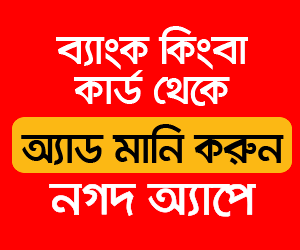 They made the demand at a media briefing on 'Chemicals in Plastic: A Growing Public Health Crisis' organised by Environment and Social Development Organization (ESDO) in collaboration with International Pollutants Elimination Network (IPEN) at an event both physically and virtually in Dhaka on Thursday.
IPEN collaborated with International Pellet Watch (IPW) and its NGO partners in 35 countries, including Bangladesh conducted the research.
The health effects include causing cancer or changing hormone activity (known as endocrine disruption), which can lead to reproductive, growth, and cognitive impairment. Many of the toxic chemical additives have several other known health impacts, persist in the environment, and bioaccumulate in exposed organisms.
ESDO study and Bangladesh results:
All three classes of chemicals examined were present in the pellets that are ordered. There were four compounds in them: one flame retardant, two UV stabilisers, and bisphenol-A. There were two endocrine-disrupting substances discovered in your samples.
ESDO's Secretary-General, and one of the authors of the beach pellet study, Dr. Shahriar Hossain says: "These latest findings support our argument that international action to promote more sustainable plastics uses must go beyond waste management to address the harm and damage caused by harmful chemical additions in plastics."
He also emphasised the dangers of Endocrine-Disrupting Chemicals (EDCs) present in children's toys, as well as how they cause neurobehavioral issues in kids.
Md. Ziaul Haque, Director, Department of Environment stated that the plastic pollution problem needs to be addressed seriously as right now this problem has gone beyond the waste issue.
As the chemical and plastic industries do not disclose what is in their products throughout the supply chain, greater transparency on toxic chemical additives used in plastics is needed, along with data on the quantities of plastics made, traded, and disposed of. It should be noted that the studies only reveal some of the toxic chemicals in plastics, said experts.
ESDO and IPEN are calling for an international plastics treaty to ban the use of toxic chemical additives in plastics, identify essential uses of plastics, scale down all other production and phase out all non-circular plastics.