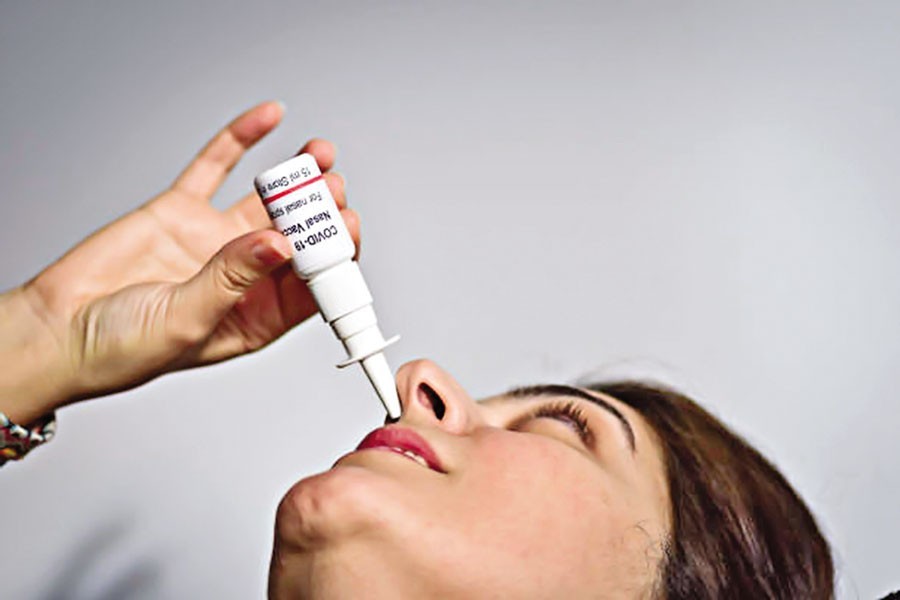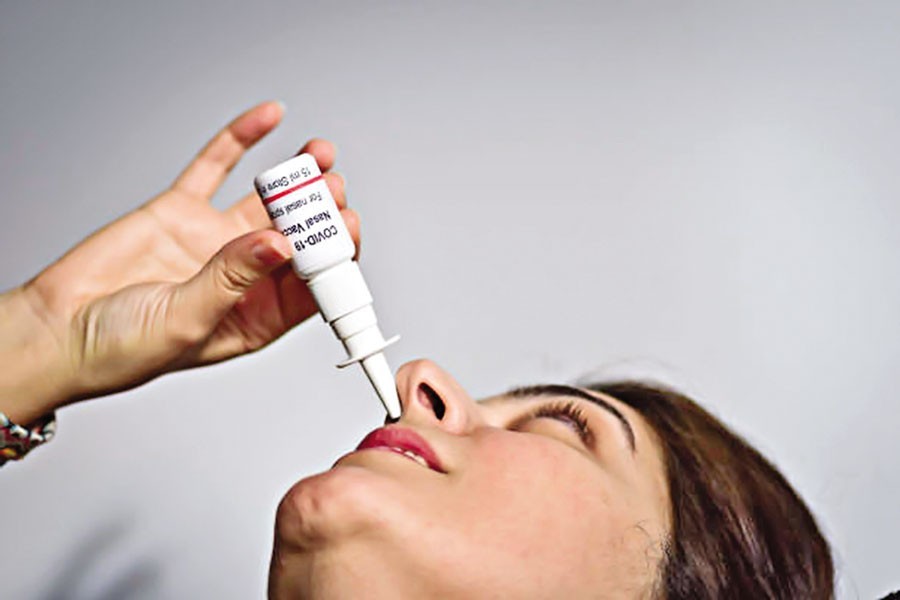 Sweden's Karolinska Institute is set to seek ethical clearance of Bangladesh Medical Research Council (BMRC) to start human trial of its developed nasal Covid-19 vaccine here.
The ISR has already assigned Bangladesh Clinical Trials Ltd as its contract research organisation.
The two organisations also signed a Memorandum of Understanding (MoU) earlier to this effect.
Dr Ahmedul Kabir, principal of Mugda Medical College, and Dr ABM Abdullah, a former dean of the medicine faculty at Bangabandhu Sheikh Mujib Medical University, will work as principal investigators if the trial gets approved.
They are working on the protocol of the clinical trial.
"We're in the final stage. We'll soon submit their protocols seeking ethical clearance from the BMRC," medicine expert Dr ABM Abdullah said.
After getting the approval, he said, they would start trial run of the nasal vaccine here.
"We want to start first phase of the clinical trial first. If it is successful, we'll start phase-2 and phase-3 trails together," he said.
He also informed that they would administer two doses of the vaccine in a break of four weeks.
Dr Ahmedul Kabir said a nasal spray device is used to dry up the entire proteins.
"The good part in the system is you don't need to keep it in refrigerator. Even people can administer the antidote by themselves. They don't need to come to the vaccination point," he said.
A total of 90 volunteers will take part in the trial run of the first phase of the nasal vaccine.
Currently, the Covid-19 vaccines being used across the world are injected into the muscles of the recipients, but concern has grown over their efficacies to prevent infection with new variants amid a lack of doses while vaccines that target the mucous membranes are not new.
There are many oral vaccines that are approved to combat infections such as polio and cholera.
In a July 21 article, Karolinska Institute immunologist and T cell researcher Marcus Buggert said when infections take place in the mucosal surfaces of the nasal cavity and the T cells, the immune system is primed.