Bangladesh Computer Council's e-Government Computer Incident Response Team (BGD e-GOV CIRT) issued a warning against botnet and malware infections on different important data infrastructures including financial institutions to prevent cyber attacks.
Director (operations) of the Digital Security Agency and project director of the BGD e-GOV CIRT Tarique M Barkatullah told the Financial Express (FE) that in the wake of the ongoing conflict between Ukraine and Russia, hackers from both sides are using important information infrastructure of different countries to propagate and attack each other through botnets and malware.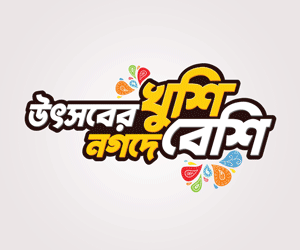 Analysing the warning message, provided by the Russian Computer Security Incident Response Team (SIRT), the BGD e-GOV CIRT has found about 1400 IP numbers used in Bangladesh, he pointed out.
From all these IPs, a group of hackers are conducting propaganda and distributed denial of service (DDOS), he stated.
Due to the misuse of these IP-linked Bangladeshi servers, infected financial institutions and public service providers in Bangladesh are being hampered in providing their regular services, Barkatullah added.
Botnets are networks of computers infected by malware (such as computer viruses, key loggers and other malicious software) and controlled remotely by criminals, usually for financial gain or to launch attacks on websites or networks.
The government's cyber threat agency also recommended protecting all important information infrastructures, including financial institutions urgently.
In the backdrop of the situation, the concerned authorities need to take steps to keep botnets and malware free from infections by inspecting the information infrastructures under their control.
The authorities must install or update anti-DDOS hardware and software.
During the upcoming Eid holidays, all important information infrastructures, including financial institutions, need to be brought under proper monitoring to prevent hacking.
Malware (short for "malicious software") is a file or code, typically delivered over a network, that infects, explores, steals or conducts virtually any behaviour an attacker wants.