City University of London Doctoral Studentship for international students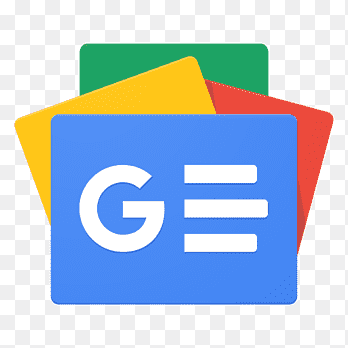 For all latest news, follow The Financial Express Google News channel.
City University of London is a leading UK University with a global vision and a commitment to transforming lives through education.
Overview:
City University of London is a distinguished public research institution located in the heart of London, United Kingdom. As a proud member of the esteemed University of London federation, its roots trace back to 1894 when it was established as the Northampton Institute. In 1966, it attained university status through a royal charter, officially becoming The City University.
It serves as a crucible of knowledge creation, supports various industries and professions, and contributes significantly to the betterment of global society. Some notable achievements include being ranked 3rd in London for student satisfaction, having 75% of its research submissions recognized as world-leading, and securing the 4th position in London and 13th in the UK in the People and Planet University League.
Scholarships Details:
Country: United Kingdom

Host: City, University of London Study Level: Doctoral (PhD)

Type: Fully Funded

No of Scholarships: Not Specified

Award to be taken in: UK

Gender: Males and Females

Target Group: International students (Including EU)
Eligibility
Here are the eligibility criteria for applying to the City, University of London International Student Scholarship for the 2023-2024 Academic Session:
Applicants must hold at least a BSc/BEng/MEng degree (or its equivalent or a higher qualification) in one of the following fields: Computer Science, Design, Sociology, Anthropology, or Psychology.

Candidates should possess a strong understanding of digital technologies, design principles, and human-computer interaction.

Proof of English language proficiency is mandatory, which can be demonstrated through standardized tests such as IELTS or TOEFL. More information can be found at this link:

English Language Proficiency Requirements

.

Ideally, successful candidates should showcase proficiency in design research and qualitative research methods. For doctoral candidates pursuing a PhD, certain prerequisites are expected:
Demonstrated expertise in their research area.

Adeptness in specific sub-areas relevant to their primary research field.

Proven ability to independently conduct research, including critically evaluating their work and that of others.
Applicants must have completed a Master's program in Computer Science or a related field.
These criteria serve as the foundation for the selection of candidates applying for the City University of London International Student Scholarship for the 2023-2024 academic year.
Benefits:
The City, University of London PhD Studentship for the "Reinventing the Future of Financial Technologies with Autistic Adults" in Computer Science offers the following benefits and financial coverage:
A tax-free stipend of £21,000 per year.

Full tuition fee coverage.

An additional annual salary supplement of £1,500.

An average yearly supplementary fund of £2,200 (with a maximum potential of approximately £4,300 per year).
These comprehensive benefits and financial support provide a significant opportunity for eligible students pursuing research in the field of financial technologies while working with autistic adults.
The City, University of London studentship in Computer Science is exclusively available for full-time applicants. The scholarship's duration spans from 2 to 4 years, with stipends being provided annually based on the specific postgraduate research field.
City, University of London's PhD Studentship is open to applicants interested in the Computer Science PhD/MPhil program, provided that their primary research focus aligns with one of the following areas:
Computer Science

Geographical Information Science and Data Visualization

Human-Computer Interaction Design

Software Systems Engineering

Creativity Science

Software Reliability

Artificial Intelligence and Machine Learning.
Applicants whose research interests fall within these specified areas are encouraged to apply for this program.
Documents Required
When applying for Studentship Opportunities at City University of London in the United Kingdom, the following documents are required:
A research proposal.

Copies of degree certificates and transcripts.

Official work email addresses (not personal ones) for two referees, with one of them being an academic reference.

Proof of English language proficiency (if necessary).

Documentation demonstrating sponsorship (if applicable).
Application procedure:
If you are interested in applying for a place and studentship at City University of London, please follow these steps:
Begin by contacting a faculty member in the department that aligns with your academic interests. You can find a list of relevant academic staff members here:

List of Relevant Academic Staff.

In your application, make it clear that you are applying for a studentship and specify the project you are interested in.

The assigned supervisor will guide you as you prepare and submit your application online.
Ensure that all required documents and information are provided during the application process, and follow the guidance of the academic staff to complete your application successfully.

Official website: https://tinyurl.com/yck9yzyw