IOM is looking for a Market Analyst Consultant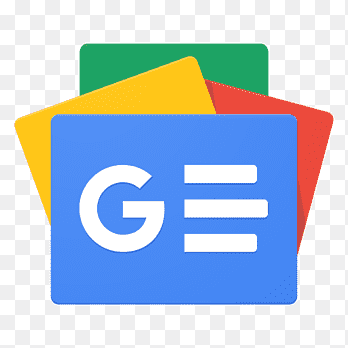 For all latest news, follow The Financial Express Google News channel.
The International Organization for Migration (IOM) has been part of the United Nations System as the leading inter-governmental organization since 1951.
Vacancy: Not specified
Vacancy Type: Contractual
Role: Market Analyst Consultant
Job Responsibilities:
Identify linkages for procurement and distribution, feasibility, as well as the availability of materials that can be used in the production of the sanitary pads based on the pilot project in the existing clothing manufacturing market in Bangladesh.
To conduct continuous market monitoring regarding the availability of materials, health, safety, supply chain, and regular updates on stocks available, vendor, and producer mapping.
Finalize the monitoring methodology, including a list of materials that must be tracked, including:

Assess the willingness of private sector clothing manufacturers to partner with IOM on the project to achieve their corporate social responsibility.
Assess the safety parameters in ensuring the materials, production processes, and final product are safe from a user's health and environmental perspective.
Assess the best terms and conditions of available and willing partners based on the availability and quality of needed materials currently in the market.
Conduct due diligence on their production practices and work conditions.
Assess the extent to which transportation and warehousing costs impact price.
Provide timely weekly reports.

Conducting surveys and focus groups to gather information in collaboration with the IOM Protection research team, health, and WASH about the materials being used.
Remain fully informed on market trends; other parties research and implement best practices.
A thorough assessment of the Corporate social responsibility of potential manufacturers based on the relevant tenants: environmental, philanthropic, ethical, economic responsibility, and adherence to labour rights.
Facilitate the establishment of two-way communication with the selected business.
Draft and develop technical guidance notes which aim at providing harmonized tools for the project.
Perform such other duties as may be assigned by the direct supervisor or Protection Coordinator.
Requirements:
University degree in Marketing, Public Health, or any related discipline.
At least four years of relevant professional experience.
Previous experience in Sexual and Reproductive Health related projects is desirable.
Experience in market analysis, sustainable fashion, and clothing manufacturing, particularly awareness of the market in Bangladesh.
Understanding of health and safety against international standards.
Understanding of labour rights to assess businesses and their adherence to international regulations.
Ability to work effectively and harmoniously in a team of colleagues of varied cultural and
professional backgrounds.
Proven ability to produce quality work accurately and concisely according to set deadlines.
Practical experience in multi-tasking, prioritizing, and working independently.
Excellent knowledge of spoken and written English; working knowledge of Bangla is advantageous.
Desirable Competencies:

Behavioural:

Accountability – takes responsibility for action and manages constructive criticisms.
Client Orientation – works effectively well with clients and stakeholders.
Continuous Learning – promotes continuous learning for self and others.
Communication –listens and communicates clearly, adapting delivery to the audience.
Creativity and Initiative – actively seeks new ways of improving programs or services.
Leadership and Negotiation – develop effective partnerships with internal and external
Planning and Organizing - plans work, anticipates risks and sets goals within the area of
Professionalism - displays mastery of subject matter.
Teamwork – contributes to a collegial team environment; incorporates gender-related needs, perspectives, and concerns and promotes equal gender participation.
Technological Awareness - displays awareness of relevant technological solutions.
Job Location: Cox's Bazar, Bangladesh.
Salary: Negotiable.
Benefits: As per the Company policy.
Application Deadline: 28 September, 2023
Application procedure:
Send the application to

[email protected]

with the subject line "CFA-12/2023/C/DHK1: Market Analyst Consultant".
CFA should demonstrate an understanding of the assignment, and experience in module and action plan development, training, and capacity-building services.
Each Submission Must Include the Following:

Consultant Profile: CV highlighting main assignments and achievements related to competencies and professional experience outlined in the CFA, including the degree of responsibility held in various assignments during the last 4 years.
Technical Proposal: A technical proposal indicating how the work could be completed (maximum 8 pages).
Financial Proposal: A financial proposal, outlining professional fees (in BDT) Consultant will be responsible for any tax or VAT issues and needs to submit the original bank challan copy at the time of final payment/settlement.

Please keep the attachment size under 8 MB.
For any clarification, please contact [email protected]