Join BRAC as an Assistant Engineer in the Construction Department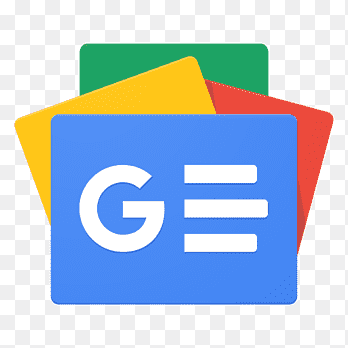 For all latest news, follow The Financial Express Google News channel.
BRAC is an international development organization founded in Bangladesh.
Vacancy: Not specified
Vacancy Type: Full-time
Role: Assistant Engineer
Job Responsibilities:
Preparing complete, accurate, and timely submittal logs for construction projects based on project drawings and specifications.
Accountable for receiving approved submittals from the Architect or Engineer and notifying the Project Supervisor of potential schedule impact.
Assist Supervisor by preparing all necessary backup relating to change requests. Being on-site to oversee the construction process.
Liaises with government inspectors on the standard requirements of the site in terms of licenses and safety. Supervises the subcontractors and ensures that they are punctual and committed to delivering quality output.
Responsible for timely completion of all required project close-out documents as per contract and distributing contract documents to subcontractors, including drawings, specifications, and general conditions. Include any accepted alternates or addendums with documents.
Distribute the final required documentation to subcontractors. Schedule all required construction meetings with required personnel, subcontractors, architects, and owners.
Solicit subcontractors and suppliers for proposal before proposal submission time, Prepare correspondence with Owner, Architect, Engineers, Subcontractors, Suppliers, etc.
Proactively manage projects to achieve quality, schedule, budget, and safety.
Collection of the measurement and preparation of the bill, ensuring prompt payment to Subcontractors and Suppliers occurs according to the percentage completed timely upon receipt from the Owner.
Document the quality and progress of each Subcontractor and Supplier. Update Subcontractors and Suppliers of any changes to the plans, specifications, and/or schedule.
Inform management of productivity, costs, quality control, document management, and processing of payment applications. Notify management of any issues that arise that affect quality, budget, progress, and safety. Writing project progress records in liaison with the construction supervisor.
Check the store and stock; ensure the quality of the received materials and place the requisition of the materials.
Prepare the inventory list after completion, hand it over to the concerned authority, maintain the proper formalities, and organize meetings with the project staff to find out the blockage, remove them, consult with and inform the authority, and continue the smooth progress of the work.
Safeguarding Responsibilities:
Ensure the safety of Programme Participants, people who come into contact with the organization, and team members from any harm, abuse, neglect, harassment, and exploitation, including sexual exploitation and abuse (SEA), to achieve the program's goals of safeguarding implementation. Act as a key source of support, guidance, and expertise on safeguarding for establishing a safe working environment.
Practice, promote, and endorse the issues of safeguarding policy among team members and ensure the implementation of safeguarding standards in every course of action.
Follow the safeguarding reporting procedure in case any reportable incident takes place and encourage others to do so.
Requirements:
Diploma in Civil Engineering from any recognised University/ Institute.
Minimum 10 years of experience in relevant fields.
Efficient in site problem solving.
Efficient organizational skills.
Good communication and writing skills.
Ability to work on complex projects.
Time Management.
Methods and the tools involved in the construction work.
Manage contractors and resources.
AutoCAD with sound knowledge of 2D modeling.
Able to operate Microsoft Office tools such as Word excel etc.
Job Location: Head Office.
Salary: Not specified.
Benefits: As per the Company policy.
Application Deadline: 27 September, 2023
Application link: https://tinyurl.com/4ep8carc