A journey through time and prestige at Emran's Heritage House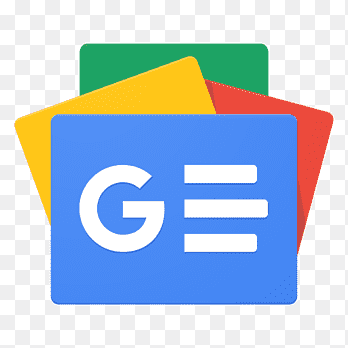 For all latest news, follow The Financial Express Google News channel.
Tucked away in the heart of Old Dhaka, Emran's Heritage House is a two-hundred-year-old gem that has stood the test of time. This prestigious house is a testament to Bangladesh's rich cultural heritage and history and has been visited by many notable figures, including politicians, artists, and poets.
In search of a precious heritage
As the sun began to rise over the bustling city of Old Dhaka, the streets were already alive with the sound of rickshaws rushing by. The old architecture of the buildings beside the Buriganga River stood tall, showcasing this vibrant city's rich history and culture. This writer set out to visit the famous heritage house in Noor Baksh lane.
Walking down the narrow streets, his eyes scanned the shops and houses, searching for the heritage house, and spotted a small shop with a gate adorned with the vibrant magenta Bagaan Bilaash (Bougainvillea flowers). A large arched window could be seen through the gap in the gate, which immediately gave the feeling of Greek architecture.
With a sense of excitement, as the writer pushed open the gate and stepped inside, a man welcomed warmly, saying Guests are a blessing from God. The man is Abu Mohammed Emran, the owner who belongs to the 6th generation of the Maulavi legacy, which built this heritage house more than a hundred years ago.
A Sufi family's Bengal legacy
Abu Mohammed Emran's family has a long and rich history. His ancestors were Pirs, which refers to Sufi saints who came to the region to preach Islam. Emran's great-great-grandfather, Munshi Muhammed Alam, arrived in the Bengal delta in the 17th century from Yemen with the support of Mughal Emperor Shah Jahan. With his patronage, Munshi Muhammed Alam established the family's presence in the region and began their work spreading the teachings of Islam. Over the generations, the Maulavi family has played an important role in local people's spiritual and cultural life.
Mughlai cuisine paradise
"My father Abu Mohammed Jahangir was a very knowledgeable man. He himself was a great painter and had a thirst to preserve the antiques," Emran shared emotionally about the house's legacy.
This house is well known for its hospitality. The family is known for preparing exquisite Mughlai meals for the guests. Outside, one may come across the enticing aroma of Mughal cuisine, from Malai Kofta to Royal Egg curry.
Mr Emran said, "We think that God sends visitors. We never send them hungry. Mr Taimur Islam, a professor of BUET, paid us a visit one day. He suggested that I host breakfast, lunch, and dinner as a package. I started my heritage house meal there. Currently, I have five to six guests every month on average. One of our two packages costs Tk 900 per head while the premium one costs 1300 taka."
"All of the recipes are prepared with real ingredients. We make chicken, milk, and clarified butter-based Potoler Dolma, Beef Malai Kofta, and Prawn-based Malai Curry."
The antiquities
Walking through the house, you cannot help getting awestruck with a sense of history and prestige coming from every corner. The century-old antique furniture tells the story of the many generations who have lived and thrived within these walls. Recently, the house has become a popular destination for tourists and history buffs.
Mr Emran spoke about the heritage house's history, "You can see the influences of Mughal architecture in the design of the house. Our heritage house has a rich history and cultural significance, and I wanted to allow people to experience it themselves."
The sofa where the writer sat with him for the conversation is a 150-year-old where prominent celebrities once played cards.
A 400-year-old Gold-plated Holy Quran
Abu Jahangir, the father of Mr Emran, was a voracious reader. He saved and gathered a few copies of old literature. A book of jokes is one of them. There is a 400-year-old Quran, which has now become a precious artefact. "This is gold-plated," Mr Emran said,
"You'll see that it is in two different languages. The first is in Arabic, while the second is in Persian. Our first generation, Munshi Alam, wrote the book by hand."
A favourite destination for politicians and artists
One of the most famous visitors to the heritage house was the renowned artist SM Sultan.
"SM Sultan, the renowned painter, stayed at our house for over a month while visiting Dhaka. He was a close friend of my father and would often come to our house to discuss art and culture. We preserved the bed where he slept in," said Mr Emran.
The historic house was also visited by famous poets, including Kazi Nazrul Islam, who ran his electoral campaign from the house. His campaign headquarters were set up in one of the rooms. Sharing the stories he heard from his father, he said, "Nazrul didn't want to participate in the election but my paternal uncle Abu Zafar Ziaul Haque asked Qazi Nazrul to run for election. In 1926, Nazrul was given 300 Tk and a horse carriage (for the election)."
Politicians like Netaji Subhas Chandra Bose, Sher-e-Bangla A.K. Fazlul Haque, and the Father of the Nation, Bangabandhu Sheikh Mujibur Rahman, visited the residence. There is a laminated photo of Sher-e-Bangla in the collection. About that image, Mr Emran remarked, "My grandfather Abu Zafar Ziaul Haque and Abu Hasnat organised a welcoming party for the great Sher-e-Bangla when he returned from Lahore."
"We also had the honour of hosting Bangabandhu Sheikh Mujibur Rahman, the father of the nation, who visited our house on several occasions. He was a great admirer of our family. We have many fond memories of his visits and our conversations with him," he added.
'Heritage cannot be replaced' - Emran
There were numerous old houses in Dhaka. Many have been demolished, while others have been sold to developers. Selling such a grand property could ensure a good profit for Mr Emran. Has he ever considered selling it and moving abroad, as many do?
"I have spent my childhood here. I can feel my father's presence and smell my mother's love. How can I leave the place and live abroad? I own the glory of our heritage, and heritage cannot be replaced."
Mr Emran bade farewell in the same warm manner. Leaving his house, the Noor Baksh Lane seemed different, although nothing changed. The rickshaws were hustling past me exactly like they did in the morning while cups in the tea stall collided and made noise. All of these, nevertheless, had the impression of being wrapped in traditional ragas that transformed ghazals.