The charm of Nilkhet's second-hand bookshops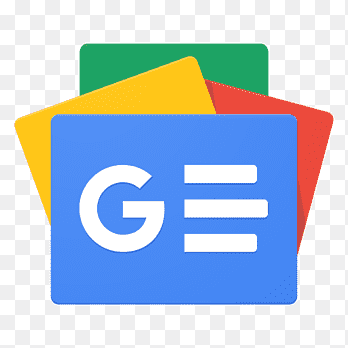 For all latest news, follow The Financial Express Google News channel.
There is a famous Latin maxim, 'Antiquarian librorum, magister.' It emphasises the intrinsic value and knowledge that lie within older books. 'Antiquarian' denotes things that are old or connected to old things; 'librorum' denotes books; and 'magister' means a teacher or master.
Capital Dhaka's Nilkhet area never fails to offer its Aura to its readers. It is a bustling hub for book enthusiasts. Students and avid readers in Bangladesh flock to Nilkhet Book Market because of the broad array of quality texts at reasonable costs. It is well-liked due to its convenient position in the heart of Dhaka and its historical importance as a learning centre.
Forty years ago, some young booksellers in Nilkhet began selling used books and magazines on the sidewalk in front of the Balaka Cinema Hall. As a result of the high demand from the nearby educational institutions, the market took off and became a thriving book bazaar. There are presently more than 1700 stores in the mall.
Due to its cost-effectiveness, the Nilkhet book market morphed into a student's paradise by selling used books, offering reasonable alternatives for those with tight budgets. The sustainability aspect of buying and selling old books also resonated with environmentally conscious students. The tradition of purchasing old books at Nilkhet has persisted over the years, creating a nostalgic appeal for generations of students. Additionally, the market's accessibility to distinct and intriguing findings made students' scrutiny of the used book sections exhilarating.
Many customers here are students who essentially make money from tuition. Because of this, it's common for them to be in the red; therefore, Nilkhet is a godsend for them in this chaotic city by allowing them to purchase books. It wouldn't be incorrect to describe the Nilkhet Book Market as the heart of Dhaka since it now has a heavenly beauty that soothes the people.
The concept that books may convey new experiences and realms, much like a ship or horse might take us to far-off locations, is brilliantly expressed in Emily Dickinson's poem 'A Book.' Because even the most impoverished people may start this free trip of imagination, it emphasises how accessible reading is. And Nilkhet is assisting the populace in putting Emily Dickinson's idea into practice here.
Through the years, Nilkhet Book Market has been remembered for its literary heritage, affordable prices, wide collection of books, and social community functioning. It has sentimental importance because of its incorporation into Bangladeshi culture and history. The market's ability to evolve, including modern conveniences, while preserving its historic character has ensured its continued success.
Nilkhet is an integral component of the nation's cultural fabric, spreading the love of books and reading from one generation to the next and beyond time and space.
Because of its longstanding cultural and historical significance as a centre of learning and intellectual exchange, it encourages a love of reading, presents cultural events, and acts as a hub for social interaction, forging deep emotional bonds between individuals. Nilkhet's widespread availability and support for reading and education contribute to its cultural significance.
The charm of Nilkhet's second-hand bookstores lies in their capacity to carry readers from stale pages to timelessly told stories. This cultural jewel enchants with its literary gems, inexpensive treats, and sense of community.
Shakespeare once said, "All the world's a stage, and all the men and women are merely players." Similarly, in Nilkhet's book market, every book is a performer waiting to enchant a new audience with its story.