What's in Mannat, Shah Rukh Khan's luxurious abode?
In the heart of Mumbai's upscale neighbourhood of Bandra stands a majestic mansion that has captured the imagination of millions around the world - Mannat.
This extravagant residence is the home of the Bollywood King Shah Rukh Khan and his family.
Mannat is not merely a house; it is an architectural beauty that exemplifies opulence and elegance and is a reflection of Shah Rukh Khan's immense success. Shah Rukh Khan's fans have no short of curiosity about this palatial structure, its details, and what's inside it.
Mannat's fame
Mannat has become synonymous with Shah Rukh Khan's stardom and is an iconic landmark in Mumbai. The mansion's popularity can be attributed to its unique blend of classic and contemporary architectural styles, boasting a sprawling six-story structure.
The charm of Mannat lies in its grandeur, commanding attention from admirers and tourists alike. Its imposing facade, featuring intricate detailing and sprawling lawns, adds to the allure of this magnificent mansion.
Glimpse inside
Stepping into Mannat is like entering a realm of luxury and indulgence. The interiors of the mansion are adorned with exquisite artwork, ornate chandeliers, and plush furnishings, combining modern aesthetics with a touch of regality.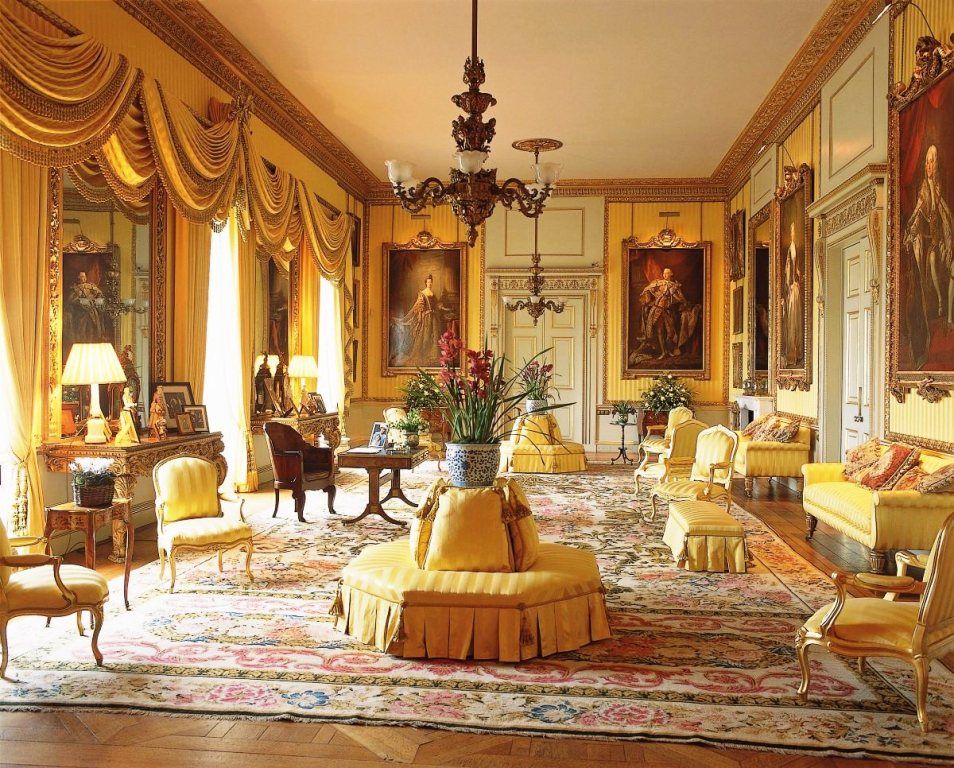 The spacious living areas and expansive rooms are designed to offer comfort and elegance to the Khan family and their guests. Each corner of Mannat is meticulously curated, reflecting Shah Rukh Khan's personal taste and refined sensibilities.
Valuation
The valuation of Mannat is nothing short of staggering. Estimates place the worth of this awe-inspiring mansion at a jaw-dropping figure of around 200 crores of Indian Rupees (approximately US$30 million).
The property's prime location in one of Mumbai's most affluent neighbourhoods adds to its astronomical value. Moreover, the constant upgrades and renovations carried out by Shah Rukh Khan further enhance its allure, making it the epitome of luxury real estate.
Exquisite furniture and amenities
Within Mannat, no expense has been spared when it comes to furniture and amenities. The mansion is adorned with an extensive collection of exquisite and rare furniture pieces sourced from around the world.
From luxurious sofas and opulent dining sets to intricately carved cabinets and priceless artwork, every detail has been carefully curated to create an ambience of elegance and sophistication.
Mannat also houses an array of amenities that cater to the Khan family's every need. It includes a state-of-the-art gymnasium, a swimming pool, a private theatre, and a library, ensuring that the family enjoys a life of comfort and leisure within the confines of their palatial abode.
Legacy
Shah Rukh Khan's journey to acquiring Mannat is nothing short of inspiring. Born and raised in a humble middle-class family in Delhi, he climbed the ladder of success through sheer talent and dedication.
After making a name for himself in the film industry, Shah Rukh Khan purchased Mannat in 2001 for a reported sum of 13.32 crores Indian Rupees (approximately US$2 million).
The mansion was originally known as 'Villa Vienna' and underwent significant renovations to transform it into the architectural masterpiece that it is today.
Shah Rukh Khan's ownership of Mannat symbolises his remarkable rise to superstardom and is a testament to his hard work and perseverance.
Mannat, Shah Rukh Khan's luxurious mansion, stands tall as an embodiment of wealth, success, and unmatched grandeur. Its breathtaking architecture, extravagant interiors, and awe-inspiring story behind its acquisition have captivated the world.