'MR-9: Do Or Die' - How not to make a Masud Rana film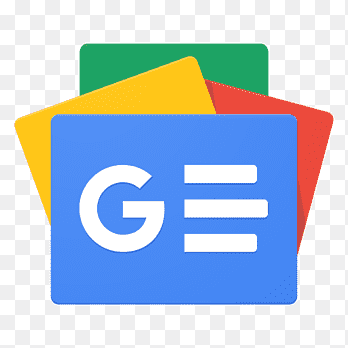 For all latest news, follow The Financial Express Google News channel.
Breakfast has been served on the table nicely. A glass of apple juice has been gulped; the glass is put on the table with a low thud. Masud Rana -- the brightest spy, age 26, height 5 feet 11 inches, tanned skin. He speaks in Bangla.
The lines have been etched in the memories of millions of readers since 1966, the introduction of Masud Rana - the most iconic Bangladeshi character that has captivated three generations.
For an average Bangladeshi youth, days used to be pretty mundane and boring a few decades ago, with little exposure to the outside world. Masud Rana was their escape to the wide-open world. And so, perhaps after sixty-seven years, Masud Rana is still appealing.
So scepticism was rift when Jazz Multimedia announced a film adaptation of the evergreen spy. The readers knew it would be hard to manifest Masud Rana on the big screens for our film industry.
Yet when experienced names like Nazim Ud Daula were hired for the screenplay and the late Qazi Anwar Hussain was allegedly pleased with the final script, hopes bloomed.
Yet, after viewing the result, the avid readers and cinephiles alike shook their heads - the film exceeded the worst possible scenario. The halls were mostly packed with an older audience, who must have grown up reading hundreds of Rana books. And none of them had a word in their mouth while coming out of the hall.
Now, the film can be criticised for its technical aspects. However, there can be another way to look at it. The film has completely failed to grasp the essence of Masud Rana, and this review will try to explain how not to make a Masud Rana film and what makes Masud Rana, Masud Rana.
What makes Masud Rana Masud Rana? Well, the answer may be different from what is expected. In most parts, Masud Rana's towering achievements were famous not for the salacious woman or gritty actions. They were welcomed as a utopia for the Bangladeshi readers, reading from a country with zero to little global influence, hardly any achievements or anything to look up to.
Even though he was fictional, Rana allowed the readers to feel the pride of one of their countrymen standing up to the world, humbling foreign foes, moving mountains with sheer grit, and earning global prestige. Rana was a product of its time, a somewhat messianic figure in those not-so-great decades.
And how did Rana achieve it? With his iron will, grit and personality. Time and again, Masud Rana books have presented him as a man of steel who bows to no one and dances to his own tunes.
And here, the film has missed its mark. It failed to show Rana's personality. Rana plays the second fiddle to the CIA agents' tune in the film. But the Rana who lives in the collective memories is a man who makes the President of the United States submit to his demands.
Another glaring mistake was the casting choice and total lack of understanding of the character psychologies.
Kabir Chowdhury, the evil scientist, is no wronged anti-hero. He has no redeeming quality; he is evil, as much as the word goes. So, making him an aggravated genius wronged by his country does not portray him properly. And in the role, Anisur Rahman Milon was caricaturish and failed to command respect.
For Major General Rahat Khan, Shahidul Alam Sacchu is clearly unsuitable. The veteran actor is a phenomenal actor, no doubt, but Rahat Khan has been fleshed out with so many details that his appearance, mannerisms, speech pattern, and even hobbies are well-known to the readers.
Not every actor can be Rahat Khan. The same goes for the casting choices of Kabir Chowdhury, Sohel and Rupa. Sohel, who does not have his left hand, acknowledges it and overcomes it with amazing tenacity. The character of Sohel is perhaps the most empowering handicapped representation in Bangla literature. But in this film, Sohel has both arms(!).
Perhaps more absurd changes were made in Rana's backstory. The novels clearly state that Rana, son of Justice Imtiaz Chowdhury and Jahanara Chowdhury, grew up with his aunt in Scotland and studied at Eton College.
Here, the makers have changed his parent's name and showed a gruesome and convoluted tragic past; in the novels, his parents died in a car accident in Chittagong when he was thirteen. They even changed their names, making them Imtiaz C. Rana and Jahanara C. Rana, as if Masud Rana was his birth name. It's not. It is Masud Kayser Chowdhury.
Masud Rana had all the elements of a perfect thriller experience - adrenaline rush, larger-than-life antagonists, pangs of death, undying love for the motherland, altruistic notions, support for the oppressed worldwide, alluring femme fatale. And the film horribly failed to portray any of it, even the femme fatale part.
As the saying goes - 'If it looks like a duck, swims like a duck, and quacks like a duck, then it probably is a duck.'
The film looks like a Hollywood direct-to-video B-movie, feels like a Hollywood direct-to-video B-movie, and talks like a Hollywood direct-to-video B-movie; then it is safe to say this is just a Hollywood direct-to-video B-movie, packaged in the name of Masud Rana for reasons not hard to understand.