Saudi supernatural thriller 'The Matchmaker' criticizes social vices in the Arab world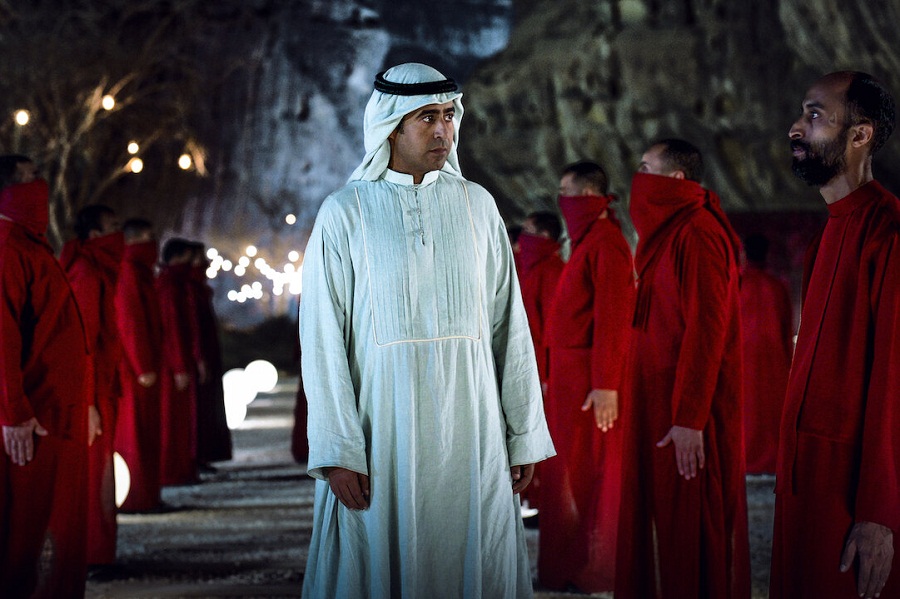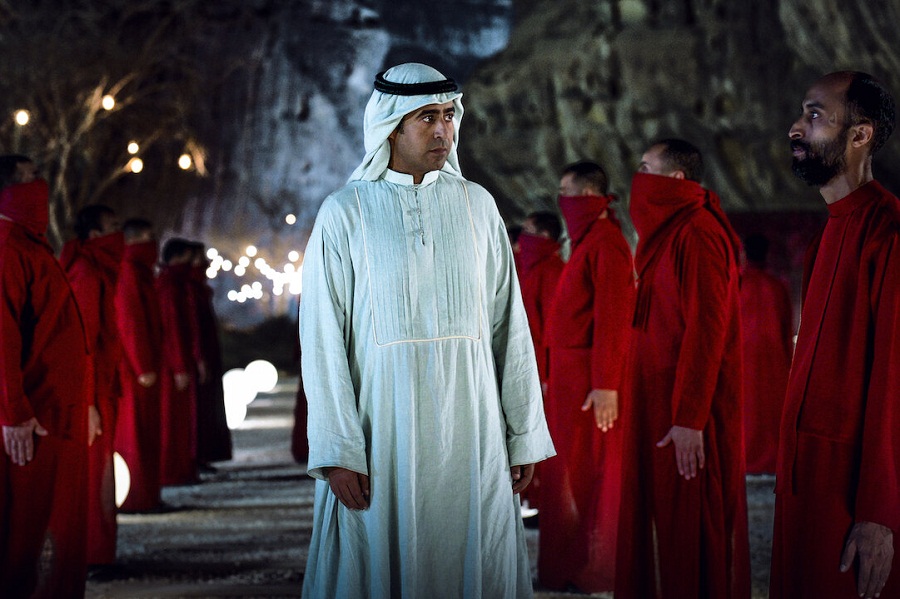 When speaking about foreign films outside of Hollywood, Saudi films strike odd. Cinema in Saudi Arabia has been banned since the 1980s and saw revival only five years ago under heavy censorship by the authorities.
Although in its infancy stage, the Saudi film industry has shown great potential with successful comedies and dramas. Recently, a Netflix thriller called The Matchmaker or Al-Khatiba, directed by Abdulmohsen Aldhabaan, premiered and sparked controversy in Saudi Arabia for challenging social malpractices in Arab society.
Hussam Al Harthi, a veteran Saudi actor, portrays the main protagonist in this film: Tariq, an IT company employee. He lives a monotonous life, having no connection with his wife and daughter and only listening to misogynistic podcasts when he could've spent time with his family.
However, he soon becomes infatuated with a young female intern named Salma, who works for his company.
In his stalking, he discovers Salma works under his boss, Abu Mouath, who is known to be a harasser, and he warns her. After a few days, he learns that Salma has resigned and discovers she left a wedding invitation for Abu Moath. Tariq accepts the invitation, takes Abu Moath's identity, and travels to the venue in a secluded Saudi desert.
Soon after arriving at the venue, Tariq finds a hotel where bizarre incidents happen. The hotel is for men who seek Misyar marriage (short-term marriage).
He sees the male staff behaving like mindless zombies. They are led by Aliaa, the resort owner, whose backstory was seemingly shown at the very start of the film. She was a helpless woman tortured by her husband and exacted revenge with the help of a supernatural entity's blessing, Siba, the Hidden One.
Since then, she has been on a mission to help other women in distress: to burn their abusive husbands of their sins and turn them into mindless servants for the women.
Tariq's quest to find Salma becomes a nightmarish one. In a mind-boggling sequence, he hears a man's death screams, encounters Salma's alleged father, and searches for a way to escape the resort as per his instructions.
But so many peculiar things happen at once that the fine line between dream and reality fades for Tariq, as if the supernatural entity traps him in his nightmares whenever he wants to escape this cursed hotel.
The hotel is a prison for unfaithful men who seek brides for a short term, and Aliaa is the judge, jury, and executioner. Will Salma remain on Aliaa's side? Will Tariq be freed from this cycle of nightmares? The film is barely over 1.5 hours long and will ambiguously answer them.
The Matchmaker covertly comments on the Misyar problem and male guardianship of women. Even though most Saudi people support this practice, Director Aldhabaan took the bold step of criticizing it.
The depiction of a man becoming a mindless servant to be a woman's guardian is a haunting solution in this film; the concept isn't explored much, even though it has potential. Perhaps playing by the strict Saudi censorship rules, Aldhabaan explored these concepts as much as possible, and the cast acted them out masterfully.
The Matchmaker is certainly a breakthrough in the Saudi film industry, and it is proof of the capability of Saudi directors in iconoclast film genres.