Best buffets in Dhaka - high, medium and low budget restaurants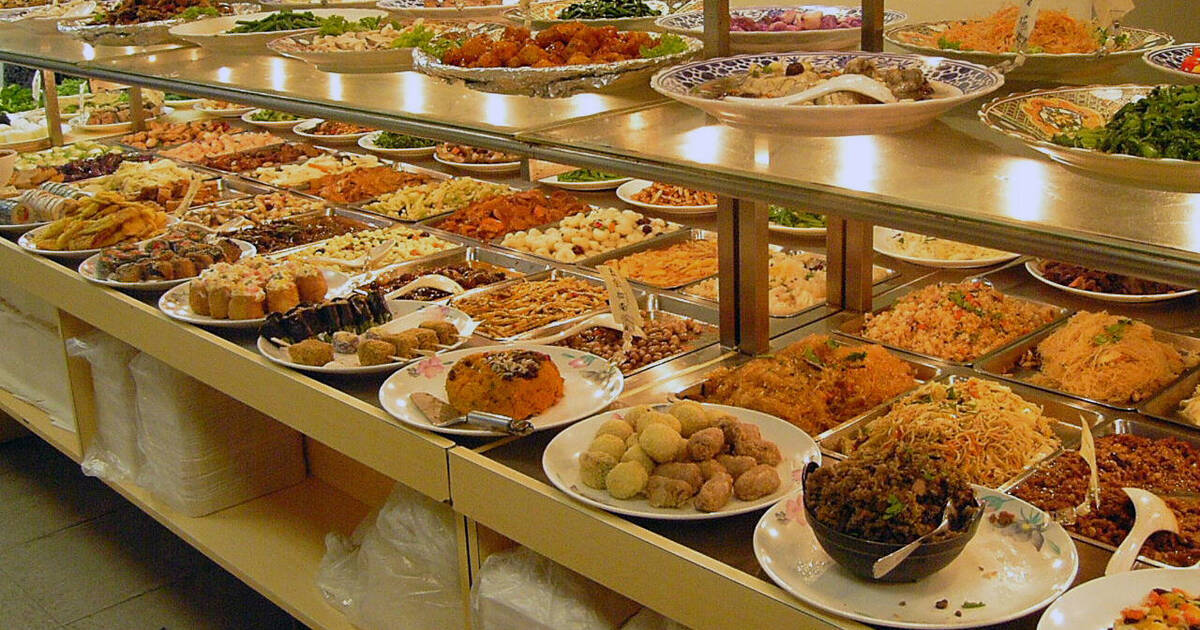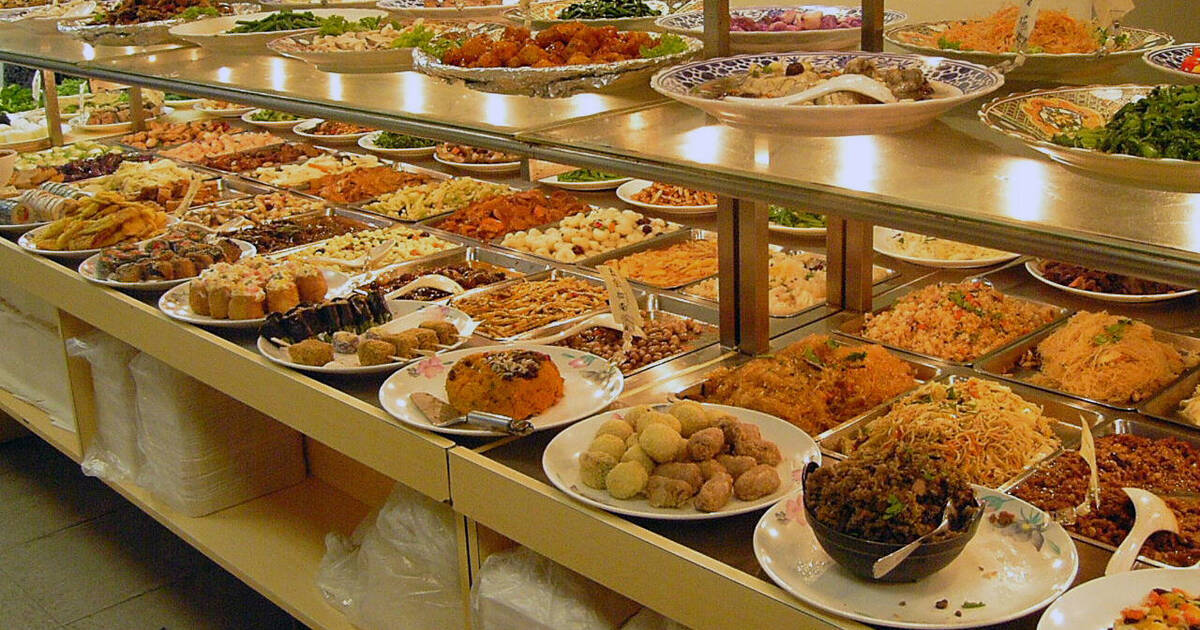 The popularity of buffet restaurants is touching the sky. And why not when you can eat from 100 items, as much as you want, with a budget that'd allow barely 3/4 items in a big restaurant? From low-budget to high-budget, we've made a list for you to choose your next buffet destination.
Most pocket-friendly buffet deals
Taste Blast: At KB square building in Dhanmondi, Taste Blast offers 50+ items for lunch for Tk 500 only. And for dinner, Tk 550 will cost with the serving of 55+ items. The items are quite simple, but if you consider the price, it's worth it.
Along with other regular buffet food items, it serves shawarma, pizza, Sichuan crab, white sauce pasta, baked pasta, rupchanda fry, Sichuan fish, beef rezala, chicken biriyani, etc. In desserts, it has gulab jamun, fruit custard, shahi tukra, and unlimited soft drinks.
Buffet Mania: Buffet mania is a budget-friendly buffet restaurant in Shat Masjid Road of Dhanmondi at the Navana GH heights building. It offers 70+ items for lunch for Tk 550 and 80+ items for dinner for Tk 650. Although it's one of the cheapest buffet restaurants in town, it serves some good quality food.
It has starters, salad, main courses, and desserts. Some worthy items are seafood soup, chicken lollipops, pizza, nachos, crab masala, kabab items, beef tehari hot and sour prawn etc.
Buffet Mania has chocolate brownies, lemon tarts, and different types of pastries in the dessert. They also serve unlimited soft drinks.
Buffet Palace by Minu's Kitchen: This restaurant is also at Dhanmondi, in the Shat Masjid Road, Green Akshay plaza. It offers a lunch of 60+ items at the price of Tk 549. Dinner costs 65+ items for Tk 599. Some noticeable items in their buffet menu are fuchka, chotpoti, ghugni, chicken cake, white sauce pasta, pasta Arabia, and Chinese and Thai food like basil leaf prawn.
Indian and Bengali foods like mutton tehari, chicken biriyani, chicken korma, jali kabab, and other kabab items are also there. Cream caramel, penna coda, shahi tukra and chocolate mousse are the attraction of their dessert menu.
Medium budget
The Buffet Stories: It is a popular pocket-friendly buffet in town and has three branches: Zahed plaza at Gulshan Avenue, RM centre in Mirupur and Imperial Amin centre in Dhanmondi.
Dhanmondi and Mirpur branches have the same price for the buffet. 65+ items are served at lunch for Tk 599 and 100+ items at dinner for Tk 699.
The main attraction are cashew nut salad, Bengali bhorta, jhal beef, chicken tikka butter masala, sizzling chicken, prawn, palak paneer, khichuri, mutton kacchi, kabab items etc. It has some unique items in the dessert, such as strawberry tart, Kunafa, Basbousa, Mahalabia, Turkish Tulumba, and many more.
The buffet menu is more premium in the Gulshan branch and will cost more. For Tk 799, you will get 100+ items for lunch, and for Tk 999, you will get 120+ items for dinner. Some premium dishes are momo, whole coral bbq, duck curry, mutton rogan josh, mutton leg roast, beef lasagna, rupchanda fry, etc. They serve unlimited desserts and ice cream of different flavours.
The Café Rio: This buffet restaurant is equally famous and loved by foodies. It has three branches in Dhaka city: Shat Mashjid Road (road10/A), Dhanmondi, Syed Grand Centre, Uttara, and Jabbar tower, Gulshan. Menu and prices are different at Gulshan.
In Dhanmondi and Uttara, the lunch and dinner buffets have 105+ items for Tk 799. The tempting items here are biye bari mutton kacchi, beef rezala, duck curry, rui fry, rupchanda fry, pizza, Japanese sushi, seafood, crab etc. Along with other regular items, they serve khejur gurer payesh.
In Rio's Gulshan branch, lunch and dinner have 125+ and 130+ items, costing Tk 1050 and Tk 1150, respectively.
Some additional tempting items of Gulshan branch are prawn tempura, chicken steamed momo, cream of mushroom soup, beef tehari in mustard oil, beef mini steak, mutton liver curry, duck curry, loitta fish fry, oysters, octopus, crab, prawn etc. with unlimited ice cream, rosh malai, churros, carrots halwa in the dessert.
White Hall Buffet: White hall buffet is an underrated buffet restaurant at Gawsia Twin Pick, Dhanmondi. It serves 100+ items for Tk 799 at lunch and 110+ items at dinner for Tk 899. Since it has a convention centre, it makes the best basmati kacchi biriyani.
It also offers some delicious items like fish n chips, American chopsuey, hakka noodles, pav bhaji, vel puri, fuchka, chicken kabsa, butter chicken, crab, prawn, fish etc. It has a good collection of salads also. Usually, the salads at a low-priced buffet are not up to the mark, but the salads at this buffet are great. Also, it serves 17 types of desserts.
High budget
Garlic n Ginger: This is one of the oldest buffets, popular for family or office gatherings. Its items are simple yet delicious. Garlic n Ginger has 3 branches: Jabbar tower, Gulshan, Jamuna Future Park and Imperial Amin Ahmed centre, Dhanmondi. It serves the same menu at the same price in all the branches. For lunch, it serves 80+ items for Tk 1299, and for dinner, 100+ items for Tk 1399.
Its mentionable items are fish finger, chicken on toast, beef nihari, beef halim, chicken chap/dum biriyani, Mexican burrito/quesadilla, deshi chicken roast, mezban beef, beef liver curry, prawn, crab, fish items, Japanese sushi, maki rolls, etc.
Absolute BBQ BD: It is famous for its live kabab, served just on the tabletop. This buffet restaurant is located in Dhanmondi R/A at Ahmed and Kazi tower.
For lunch, the buffet price is Tk 1200, and dinner will cost Tk 1440.
Absolute BBQ BD is famous for its food, as it has a different menu for each day of the week. Kabab items are their star dishes.
Live kabab includes beef kabab, 2/3 types of chicken kabab, prawn kabab, fish kabab, grilled potato and pineapple. The main course offers Arabian kabsa, Hyderabadi mutton biriyani, palak paneer, mutton rogan josh, crab and fish items. The dessert section can pull attention as they serve kulfi, roshogolla, jilapi, and other usual dessert items.
The Pan Pacific Lounge: If you want a buffet experience like 5-star, the Pan Pacific Lounge is the place. Located at Gawsia Twin Peak in Dhanmondi, it serves 130+ items for lunch and 150+ items for dinner, which will cost you Tk 1200 and Tk 1500, respectively.
Most attractive items include fish bbq, mutton leg roast, whole grilled chicken, chicken steak with sautéed mushroom, bbq of crab, squid, octopus, prawn. It has a live section of salad, momo, ramen, mini cheeseburger, taco, etc. It also has a live station for waffles.
The pan pacific lounge is a multi-cuisine buffet with Continental, Indian, Thai, Chinese, Japanese, Korean, European, Pan Asian foods.
5 Star Buffets: Speaking of 5-star buffets, the 5-star hotels of Dhaka serve some high-quality premium food. During occasions like Eid, Ramadan, Christmas, Halloween, Valentines Day and others, they decorate their buffet sections.
They sometimes offer buffets of different themes like an Arabian buffet, street food, Bengali cuisine, and grilled/bbq theme buffet.
On regular days, they serve a buffet of different cuisines like continental, Bengali, Japanese, Thai, Chinese etc. They have live sections of kabab, bbq, dosa, noodles, salad and desserts like waffles and crepes.
The desserts of a 5-star buffet can't beat anything. Some famous hotels which serve good quality buffets are Sheraton, Renaissance, Westin, Amari Dhaka, Intercontinental Dhaka, etc. These buffets will cost you Tk 6000 to Tk 10000 per person. However, you can save your pocket and enjoy a 5-star experience during festivals when they offer 'Buy 1 Get 1/2'.