Dhaka's street food odyssey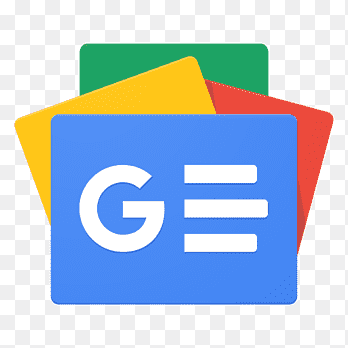 For all latest news, follow The Financial Express Google News channel.
There is a world of taste in Dhaka's bustling streets. The city's street cuisine is a feast for the senses, from the spicy odours of fuchka and jhalmuri to the sweet smell of gulab jamun. It's is a way of life, a part of the city's culture and character. It is a gathering place for individuals from various walks of life to eat, converse, and exchange tales. It is a site where the past and present collide and where the future is being crafted. Being a 'foodquisitive' person, this writer used to wander from the small streets of Old Dhaka to the busy Taltola or Mohammadpur, Nurjahan Road, to Mirpur 1 -- each has its distinct flavour to enjoy.
Whiffs of kebab on the grill, a strong perfume of tea being prepared, and momos being steamed; the air is a heady combination of spicy odours, and the line is long since everyone is eating in or getting takeout.
On weekdays and weekends, Salimullah, Tajmahal, and Town Hall streets bustle with activity. You can get egg paratha rolls, Shahi Mughlai, and haleem with an additional dash of garam masala on the pavements. Women can be seen parking their scooters and drinking a hot cup of tea or a refreshing bowl of soup while chatting happily about everything under the sun. Young officegoers, elderly couples, families, and friends take the food home to enjoy the cuisine in front of the television.
A warm bowl of corn soup studded with chunks of soft bone-in chicken pieces floating nicely with veggies like papaya, carrots, and beans; an odd mix in corn soup, but one spoon and you're flying; add a dash of the given chilli-vinegar sauce and you're in heaven.
The concept of street food dates back to the requirement for rapid access to light meals to relieve hunger. These are ready-to-eat meals and beverages sold by vendors in open public locations, most notably on streets.
Dhaka street foods are heavily inspired by British, Chinese, Turkish and West Indian and South Indian cuisines. The flavours and diversity of meals, easy accessibility, low price, quickly prepared, appeal to the foods, and the requirements of the street people may be linked to their popularity. Each encounter is more rewarding than the last, but it's time to re-discover Mohammadpur's, Mirpur's, and Khilgaon's street food for its warmth and vivacity.
Cheap, tasty, and entertaining
According to 2022 tourist agency research, 60 lakh people in the city enjoy street cuisine from thousands of sellers daily. Consumers ranging from rickshaw drivers, labourers, and school students to the general public enjoy occasional or weekend outings. Due to the increase in affluence of city people, they venture out from their congested homes on vacations and holidays to parks and streets, consuming street cuisine. This is sometimes a fashion of young people eating while standing on the streets.
Among the various informal sector jobs, street food is the second largest employment in metropolitan places such as Dhaka, where most workers are from Bangladesh's rural districts. Almost 300,000 street vendors deliver street foods to millions of customers living in Dhaka city.
Mohammadpur, Mirpur and Khilgaon are popular destinations for both vendors and foodies. Street meals are often offered from booths or stalls (not permanent) on the footpaths of major Dhaka streets at a lesser cost than fast foods. As a result, they make food available to individuals of all socioeconomic backgrounds.
Soups, kebabs, kulfi of Salimullah Road, Townhall's Singapore juice corner, dosa, chats, and raj kachoris in front of Ring Road abound on the menu. Rafi Rahman, a 26-year-old Mohammadpur resident, said he preferred street food whenever he stepped out of the home since the food was good. The cool paanwala rustles up a flaming paan with his multi-coloured condiments, adding a shout of excitement to the already humming streets of Mirpur 1 Love Road. Order a tiny terracotta cup of sweetened 'Khandani tea' (a unique brew combined with nuts and topped with powdered milk) and dip the luchi; what else is needed for dessert? After all that gastronomic exploration, a kulfi in chocolate-filled malai -- the little icicles chill your mouth.
The soup is so good, and surprisingly, it can be obtained as a street dish at a little shop on a crowded footpath of Salimullah Road in Mohammadpur. You can eat it while sitting on the sidewalk beneath large shade trees, watching the city go by.
Residence of middle-class and lower-middle-class
Due to rapid urbanisation, most middle-class and lower-middle-class people tend to live near Mirpur, Mohammadpur, and Khilgaon for cheaper accommodation prices, the main targets of the street food industries.
A 40-year-old Government Employee, Ali Siddique, said, "I used to come with my family to test momos near Japan Garden City after we had done our shopping from Tokyo Square."
Unlike restaurants where you have to sit inside, the streets allow you to pick a spot to sit or park and enjoy yourself. The al fresco tin shelters and wooden seats lend a raw thrill to your culinary trip as you gulp your haleem or Momo and look at the next vendor, planning your next feast. The tea booths provide a variety of gourmet teas, ranging from chocolate tandoori to pistachio, and the red-hot terracotta cups maintained on fire tandoors add to the ambience of the roadside kiosks.
Mirpur, like Khilgaon, has a lot of street cuisine accessible practically everywhere. However, one location stands out: the bustling street food scene in Mirpur 2 Love Road. This is a popular hangout location for Mirpur's young folks. With just 100 takas in your pocket, this is the place to go to satisfy hunger.
Popular places and the business
The targeted audiences for street foods are mainly middle-class and lower-middle-class people and prominent university students near Dhanmondi and Banani. They prefer to sit somewhere and take light food during class breaks. Besides, these street foods were built near places like Shah Ali Mazar, Mirpur 1, and Tokyo Square near Japan Garden City, which have shopping malls and renowned showrooms around.
Hasan Talukder, a vendor in Dhaka's Mohammadpur Town Hall neighbourhood known for kebabs and other street vendor meals, has been selling kebabs, roti, and occasionally lunch for the last three years. He said, "People come to buy food from me after they do shop at these malls." These carts sell many products, including fast food and kebab. They are visited mainly by residents and visitors who prefer to discover the local cuisine scene. There are also several fast-food carts and traditional kebab carts.
While the high pricing of restaurant items discourages people from returning frequently, city inhabitants, notably working-class and university students, have found an ultimate way to satiate their hunger through street foods.