Under the drapes of smoky dumplings
The newest comfort food in town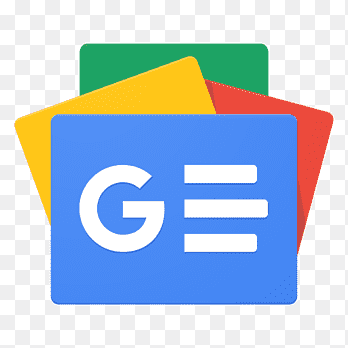 For all latest news, follow The Financial Express Google News channel.
Imagine having a steamed dish with fewer spices as a fun meal. Not a very pleasant scenario for many, right? Yet today, we want to introduce you to this particular dish, which is usually not fried but tastes far better than the hot, spicy street food we gorge ourselves on.
The recipe is pretty basic. To create this incredibly delicious and nutritious dish, a filling of meat, onion, pepper, garlic, coriander, salt, capsicum, carrot, or cabbage is wrapped in a thin layer of wheat dough.
After the preparation, the dish is steam-cooked for 10 to 15 minutes in a special steamer pot called a Maktu. At this point, you may have already started seeing yourself dipping the momo into chutney and munching on this comforting dish while your senses are welcomed warmly.
This pan-Asian delicacy has already gained widespread popularity after travelling throughout Asia and many other places worldwide. However, its flavour, form, and colour, as well as its name, varied as it travelled. As a result, this Jhal Pulipita-like dish is sometimes referred to as dumplings and other times as Gyoza, Dim sum, or Sumai. Momo, on the other hand, is a more popular name around Dhaka.
Despite sharing similar flavours and ingredients, dumplings, Gyoza, momos, and dim sum - all have different origins and belong to different cuisines.
Jiaozi, which dates back hundreds of years in Chinese history, is essentially a cuisine in dumpling form. The speciality of this dumpling is that it can be prepared in many ways, such as boiling, steaming, pan-frying, deep-frying, etc.
Much later, this jiaozi made its way to Japan and took the name Gyoza. It is distinguished by its thinner wrapper with a crispy texture on top and its finely chopped filling, both of which are created using Japanese techniques.
Depending on the variation of this texture, another type of dumpling is available in the market; it is known as Dim Sum. In Mandarin Chinese, it is called sh?omài (Shumai). Compared to other varieties of dumplings, its outer layer is particularly different. The outer layer of this item is typically semi-transparent or completely transparent as it is made from rice flour, wheat, or even potato starch.
Whatever we choose to name it-dim sum or sumai-it is more well-liked as a dish served at upscale restaurants than as a regular meal. But the Nepalese dish known as momo has made dumplings accessible to people from all walks of life.
In Tibetan, the word 'Mo' implies steam. The meal, as well as the name, were inspired by traditional Tibetan cuisine. Its simple preparation and succulent taste drew the attention of Nepalese traders who used to travel to Tibet for trade.
Later, they introduced this dish to their family. Momos eventually became a staple of Nepalese cuisine, and both vegetarian and non-vegetarian varieties began to appear on the market. Its popularity has since spread to India, too, particularly in Darjeeling. As a result, Momo came down within reach of a wider section within a few years.
Momo has been available as an appetiser in many restaurants in Bangladesh since 2018. Momo got recognised as a separate meal thanks largely to franchises like Tasty Tibet, Wow Momo, and Tasty Treat. However, this classic meal had to wait a while before it was added to the menu.
"In 2017, I first gave a momo cart in Khilgaon, but my objective was to reach Nepali students who came to the area to study dentistry," said Javed Bom, founder of a local momo shop, Take-Away, mostly popular among Khilgaon people.
"This momo gradually gained popularity among the locals. As a result, in 2019, I had to convert the cart into a little shop. My shop's specialty, however, is the house special naga tomato chutney served with the momos."
Javed, who started his business from a small cart, now has a momo shop crowded with momo lovers in the evening, and he hopes to expand his shop soon.
As this writer questioned if there was any connection between eating momos in the evening and being healthy, some momo sellers brushed her off with a faint smile. On a certain peaceful evening, people were seen assembling and waiting to eat momos at the TSC of the University of Dhaka.
It's surprising that, two years ago, there was no Momo's cart to be found in TSC, and now there are more than eight momo shops on the street and cart and tong shops.
The Momo-selling frenzy at TSC began in 2021. At that time, only one cart, known as the Darjeeling Momo, occasionally sat in front of the Raju sculpture. Md. Tuhin Byapari, the vendor there, claimed he learned the concept of making momos while working at a restaurant in Darjeeling. He started selling momos on a van at TSC after arriving back in Bangladesh.
When the business grew later, he hired staff and launched two more carts. Seeing him, many other vendors began selling momos at TSC. He believes that as the number of carts has increased, so has the number of Momo fans in this area.
Tuhin stated, "On weekdays, we sell around 1600 to 1700 pieces of momos. The amount of this sale increases to about 2300-2500 pieces during the weekends. Last Friday, we had a sale of Rs 35,000 tk."
We can say that momo's demand is unaffected by whether the university is open or closed, and it has emerged as the area's most popular street food. Again, the same flavour of momos was seen on practically every cart, but nobody had to sell them at a loss.
Bengalis, who are accustomed to spicy fried meals, have grown a sudden liking for momo, and many business people are grabbing the chance to include this hyped item on their menus. So it is difficult to avoid finding momo in the city's culinary zones or fairs these days. From Taltala to Mirpur, from Mohammadpur to Uttara, Momo is everywhere.
The taste and quality of momos marketed as street food are largely the same. Some try to make variations in the chutneys, but none of them turns out to be amazing in taste. But these momos are within everyone's reach.
On the other hand, momos from upscale restaurants have excellent flavours but are slightly more expensive. In Dhaka, the cost of each plate of momos ranges from 75 to 600 taka, depending on the shop's ambience, taste, and quantity.
Town's finest momos?
The Dumpling Hut (Dhanmondi), Wasabi (Mohammadpur), Yum Cha District (Gulshan), The KFD EXPRESS & Hobnob Coffee (Banani), Take-Away (Khilgaon), Momo House (Bashundhara RA), Crush Momo (Uttara).
Sadly, there are no mention-worthy momo places in Bailey Road - one of the busiest food hubs in the capital, but if you are there and develop a sudden craving for momos, you can always try the roadside ones or visit Grab a Cuppa.