Earring types you would love to wear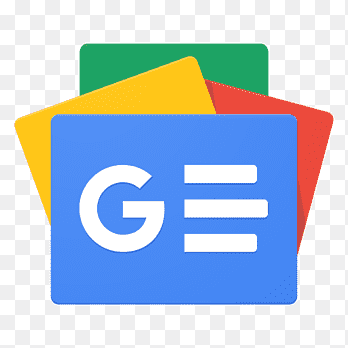 For all latest news, follow The Financial Express Google News channel.
Many earring types are available, from classic studs to glitzy chandeliers and dangling drop earrings set with transparent, coloured, or even black rhinestones - a popular accessory for female fashion.
Earrings can range from dainty and subtle to bouncy and extravagant to humongous and statement-making to massive and industrial, each with its own set of qualities and charms and even its own set of recommended places on the ear.
Most typical earring style
The most typical form of earring is the stud. Stud earrings are simple, understated, and elegant; they complement various clothing and situations, from casual to business to evening to bridal. As a result of their evergreen appeal, fine jewellery suds are also supported by the sustainable fashion community. Dangle earrings, hoop earrings (especially the fashionable pearl hoop earrings), and Huggies are common earring styles.
Earrings were once widely worn by both sexes, although females are now more likely to do so than males. Nowadays, both sexes get piercings as a follow-up of the trend.
We give you a list of popular earrings from 2023 to make your search easy.
Statement Chandbali Earring: One statement Chandbali earring is enough to compliment your whole outfit. The bottom of the hoop is thick and shaped like a crescent moon, despite the hoop's otherwise round appearance.
Hoop: Having an uncanny resemblance with a circle, hoop earrings show wholeness and project an aura of strength. Best for oval faces.
Stud: Stud earrings are simple earrings consisting of a single little point affixed to a post that crosses through the eardrum and attaches to a detachable back.
Maximalistic Earring: Maximalist jewellery is daring, flamboyant, and engaging. Maximalism transcends design to encourage crunches and combos. This leads to exquisitely selected ear stacks, choker layering, and similar accessories. Nevertheless, it is not merely the act of stacking different components together.
Coloured Gemstone: A pop of colour is in trend these days. Tangerine, aquamarine, teal, royal green, red ruby and morganite are some choice able stones for earrings.
Tassel and Threader Earrings: Earring posts and threaders are worn so that a portion of the chain rests behind the ear and the rest of the chain rests in front. Some folks even go so far as to put the chain through more than one ear piercing. Threader earrings are comfortable for everyone since they sit so lightly in the ear.
Ear threaders have a post on one end that you insert into your ear piercing and gently pull through, allowing the delicate chain to pass through. The chain is, therefore, no wider than a standard ear post. Thus they are incredibly easy to wear all day and night without discomfort.
Cult Classic Pearl: Pearl earring seems to never be out of fashion. The inheritance from your grandma still is in trend even in 2023. Pearl earrings are timeless and spread an aura of royalty and elegance.
Earring Stack: The piercing addicts who want to spice up their look can go for earring stacking. It's a fun way to rhythm up the accessories. More aesthetical way to mix and match earrings. Stick to the size and type, and there you go to achieve your perfect stacking earring.
Dangle and Drop: Danglers are part of drop earrings in a manner. Drop earrings are placed below the earlobe and sway as the beholder moves. They swing from side to side. Meanwhile, danglers have continuous swaying.