Embracing serenity: Exploring Rangamati's idyllic landscapes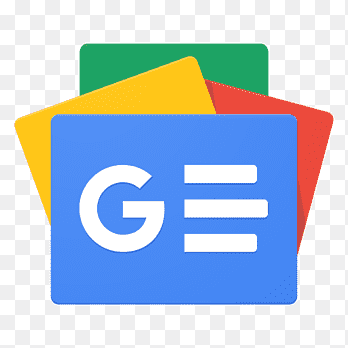 For all latest news, follow The Financial Express Google News channel.
A paradise for nature enthusiasts, located amidst the breathtaking landscapes of the Chittagong Hill Tracts region, Rangamati beckons travelers with its serene beauty and captivating charm. It boasts stunning scenery, fascinating tribal communities, and a plethora of outdoor activities that guarantee an unforgettable experience.
Especially during this time of the year, on the joyous occasion of Eid, as families come together to rejoice in the blessings of the event, Rangamati is a peaceful getaway where the essence of Eid blends seamlessly with the area's cultural heritage. Celebrating Eid in the scenic Rangamati district is a unique experience that combines cultural traditions with the tranquil surroundings of nature.
Discovering the enchanting beauty
Rangamati is a serene haven in Bangladesh, often referred to as a "Tranquil Oasis." The region is the perfect place for tourists looking for a peaceful vacation amidst the beauty of nature because of its picturesque scenery, tribal culture, adventurous activities, and delicious meals.
Scenic landscapes and majestic lakes
Rangamati offers breathtaking scenery that captivates tourists with its exquisite beauty. The region's lush hills, flowing valleys, and clear lakes create a tranquil atmosphere. The renowned Kaptai Lake, the largest artificial lake in Bangladesh, is surrounded by verdant hills and covers vast expanses.
Visitors may take calming boat excursions around the tranquil waterways while enjoying the gorgeous scenery. The peace of the lake provides the ideal retreat from the bustle of city life, allowing one to reenergize in the presence of nature.
Indigenous tribal culture and traditions
In Rangamati, you can find a diverse range of indigenous tribal communities such as the Chakma, Marma, and Tripura. These communities have well-preserved their unique customs and traditions, allowing visitors to immerse themselves in their way of life fully.
Visitors may enjoy vibrant tribal celebrations, mesmerizing dance shows, and elaborate handicrafts that showcase the tribes' artistic talents. The hospitable demeanour of the tribal people will make you feel welcomed and connected to the local culture, adding an extra layer of charm to your visit.
Handicrafts and artifacts
Rangamati is renowned for the exquisite handicrafts and antiques the local indigenous communities created. These skilled artisans produce intricate fabrics, bamboo and woodwork, jewelry, and ceramics, among other notable commodities. To discover unique souvenirs, tourists can visit local markets and shops.
Adventure and exploration
Rangamati has an array of exhilarating activities for adventure seekers. The hills surrounding the region are a trekker's delight, with undiscovered paths leading to stunning vistas and gushing waterfalls. You can expect to be rewarded for your trip through the lush trees with breathtaking panoramic views.
For those looking for an unforgettable adventure, the famous Hanging Bridge, which spans between two hills, offers an adrenaline-pumping encounter. On the calm waters of Kaptai Lake, water sports enthusiasts may enjoy kayaking, jet skiing, & fishing.
The immaculate surroundings and gentle air make these activities much more thrilling. Exploring the rich fauna and flora of Rangamati's Kaptai National Park is a fascinating experience for those who enjoy the outdoors.
Culinary delights
A trip there would only be complete if you experience Rangamati's delicious cuisine. The area is renowned for its distinctive tastes and culinary traditions. Regional specialties' unique flavours and scents, like bamboo shoots, smoked salmon, and wild vegetable meals, tempt the taste senses. Visitors may savour traditional Bangladeshi cuisine while taking in Rangamati's beautiful splendor.
Tranquil retreat amidst nature
For those seeking peace amidst the wonders of nature, Rangamati offers an inviting retreat. The area's pristine scenery, serene lakes, and calm atmosphere make it the perfect place to unwind and revitalize.
Rangamati provides an escape from the busy world and a chance to experience nature's peace, whether by taking in the mesmerizing vistas, discovering the cultural history, going on exciting pursuits, or simply relaxing by the lake.
The Eid celebration
As the auspicious day begins, the atmosphere in Rangamati becomes joyful. Nearby villages gather to pray and share good wishes. After morning rituals, people dress in their finest traditional clothing and eagerly await the day's activities.
Families gather to enjoy lavish feasts with delicious dishes such as biryani, kebabs and traditional sweets like sheer khurma. The ambiance is filled with laughter, affection, and the joy of being together.
A trip to Rangamati during Eid is a magnificent experience that blends traditional festivities, breathtaking scenery, and kind people. Rangamati offers a tranquil haven where one may participate in the celebrations and uncover Bangladesh's secret treasures. Rangamati promises a wonderful Eid experience that will profoundly affect tourists' emotions, whether it be soaking up the peace of Kaptai Lake or exploring the rich tapestry of tribal traditions.
istiaquetanjim211@gmail.com