Indulging into the wilderness in Gazipur Safari Park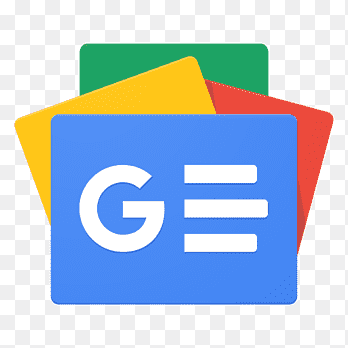 For all latest news, follow The Financial Express Google News channel.
A captivating tribute to the country's commitment to animal protection and eco-tourism, Gazipur Safari Park stands amidst the luxuriant terrains of Bangladesh. This magnificent place entices both nature admirers and adventure seekers. It is a refuge of splendour and an oasis of various flora and fauna.
Gazipur Safari Park, with its extensive grounds and meticulously constructed habitats, provides an unprecedented chance to see animals in near-natural settings, establishing a profound connection with the animal kingdom and increasing awareness about maintaining our planet's biodiversity.
The mesmerising park
Established in 2013, the park covers around 381 acres, making it Bangladesh's largest safari park. It is located in the Gazipur district, roughly forty kilometres from Dhaka.
It originated to protect wildlife, increase awareness of endangered species, and boost eco-tourism in the area. It has since become an attraction for domestic and foreign tourists, providing a once-in-a-lifetime opportunity to see animals in their native habitats.
Into the wilderness
Visiting Gazipur Safari Park is an exhilarating adventure that showcases the beauty of nature and reflects Bangladesh's commitment to safeguarding wildlife. It allows a chance to witness the magnificence and diversity of animal life while highlighting the significance of preserving these precious species for future generations.
As visitors approach the park, they are greeted by a magnificent entryway adorned with beautiful architectural designs, creating an exciting atmosphere for the adventure that awaits. The park features numerous safari areas that allow visitors to explore the natural habitats of a diverse range of animals, including some native to Bangladesh and others brought in from different parts of the globe.
Your safari adventure starts with a thrilling drive through the Herbivore Zone, where you can spot majestic deer, stunning antelopes, and towering giraffes roaming freely. This zone has been designed to resemble vast grasslands, providing the animals with an environment resembling their natural habitat.
Next, visitors explore the Carnivore Zone, which provides an insight into the lives of the top predators. Visitors may view majestic Bengal tigers, fast cheetahs, and muscular lions here. By constructing vast, well-maintained habitats with natural barriers, the park has taken extra precautions to assure the safety of both visitors and animals.
A walk through the zoo
Following the thrilling safari experience, visitors may take a relaxing stroll through the zoo section, which houses a diverse range of creatures such as exotic birds, lively monkeys, slithering reptiles, and bright marine life. The zoo offers a learning environment for children and adults, as informative signboards provide information about each species' behaviours, habitats, and conservation activities.
Protection of Bengal Tigers
The Gazipur Safari Park is crucial in preserving the endangered Bengal tiger, which is widely found in Bangladesh. The park aims to secure the future of these magnificent felines through breeding initiatives and conservation efforts to protect their habitat.
Nocturnal animal viewing
The park also provides 'Night Safari' trips, which allow visitors to see the behaviour of nocturnal creatures after dark. It's an unforgettable opportunity to see the actions of the most active animals at night.
Conservation efforts
Gazipur Safari Park is more than simply a fun place to visit; it is also an essential centre for animal conservation and environmental awareness. The park's administration regularly engages in endangered species breeding initiatives, which aid in preserving genetic variety and the ongoing existence of endangered animal populations.
The park holds educational programs and campaigns on animal conservation, highlighting the significance of maintaining nature's fragile balance. Visitors learn about the dangers of animal poaching, habitat degradation, and climate change, all of which endanger the existence of many species.
Recreational amenities
Gazipur Safari Park, besides the safari experience and the zoo, provides numerous recreational facilities for tourists to rest and relax. The park has well-kept picnic areas where families and friends can enjoy quality time together in nature. There are also playgrounds for children with numerous rides and games to keep the kids occupied.
The Gazipur Safari Park showcases various animals and exhibits the essence of Bangladeshi culture through its indigenous arts and crafts. Visitors can explore souvenir stores within the park that offer traditional crafts, handwoven textiles, and other locally made products. This shopping experience supports talented local artisans and provides tourists with unforgettable memories.
If you're looking for something unique within reach, this Safari Park is your answer that will leave you with a greater appreciation for the natural world. This charming park offers an extraordinary tour for wildlife fanatics, nature lovers, and families.