No Wash Movement: What's behind this rising trend?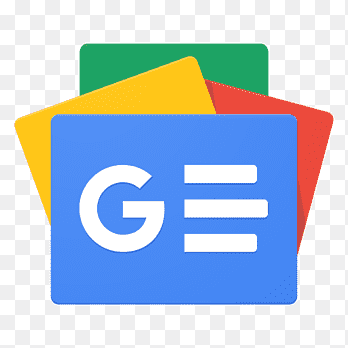 For all latest news, follow The Financial Express Google News channel.
What if you start your life with no chemical products and no excessive bathing? Or will you wear the same shirt for a few days without washing it properly? There are different opinions on this issue.
In recent years, a growing movement called the 'No Wash Movement' has been gaining momentum, challenging traditional notions of personal hygiene. Though it seems odd or unconventional, interestingly, many people take it positively. They really think excessive bathing and the use of hygiene products are detrimental to both human bodies and the environment.
The 'No Wash Movement' term was mainly coined in response to the increasing concern about environmental sustainability and the harmful effects of chemical products. The main aspect of this notion is the human body has a natural ability to self-regulate and can maintain a healthy balance of microorganisms on their skin.
The philosophy challenges cleanliness, leading to the overconsumption of water, energy and the excessive production of plastic waste from product packaging. As our daily used soaps, shampoos, and personal care products are made of chemicals, their uses must be stopped, and it's time to think about the body's natural immune system.
This notion has become popular in different countries as they think this movement is the way to cope with the increasing price of energy and other sources.
Bangladesh is also facing inflation. But will the people of Bangladesh accept this odd strategy to cope with inflation?
Shehabun Sakib, a Mathematics Department student at the University of Dhaka and an athlete on the university team. He said, "Every day I have to go to football practice, it causes sweating. How can I not take a bath at that time? And how can I not wash my jersey as well as my undergarments?"
But he also thought that it was true that the wastage of energy and water should be reduced.
"Without bathing and washing, it might not be possible," he added.
Purbasha Prithwi, a Development Studies student at the University of Dhaka, said, "I don't use excessive beauty products but shampoo and cream knowing that it has harmful chemicals. But I am thinking of switching on natural washing products like Amla, Shikakai, and Ritha for cleanliness. Also, I wouldn't say I like excessive water use."
"But due to increasing temperature, it is quite impossible to be with without bathing or washing."
She also argued that some notions could be accepted, like reducing the use of chemical products and energy wastage. But according to Bangladeshi weather, it's impossible without bathing and cleaning.
"I think the notion can be called 'Less wash' rather than no wash," she remarked.
Mahfuja Mahbub, a student of the Bangla Department, University of Dhaka, said, "I have a dust allergy, I cannot be okay with no bathing! Moreover, I think no bathing or wearing clothes without washing can cause significant skin diseases and can also be harmful to menstrual health. This notion cannot be fully applicable in a country like Bangladesh."
Maybe the new concept is okay, but it has many societal and cultural barriers that vary from community to community and culture to culture.
The 'No Wash Movement' 's environmental implications cannot be underestimated. By reducing water usage and limiting plastic waste from hygiene products, advocates make a tangible contribution to environmental conservation.
Moreover, the 'No Wash Movement' represents a significant departure from conventional hygiene practices, challenging society to rethink its notions of cleanliness and self-care. But it can be implemented considering different societal contexts.
Now, it remains to be seen how this notion can shape new perceptions and contribute to a sustainable future.