Your complete suit guide in Dhaka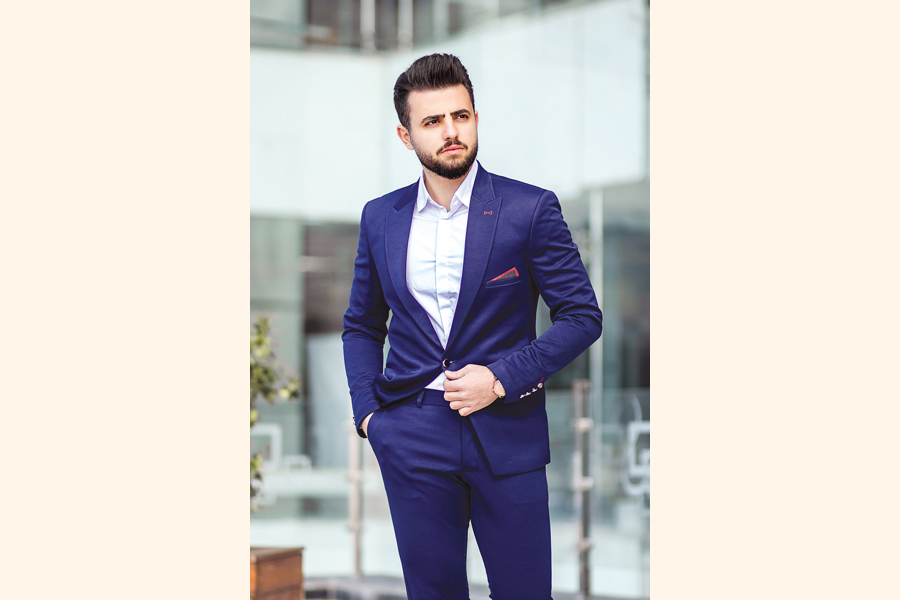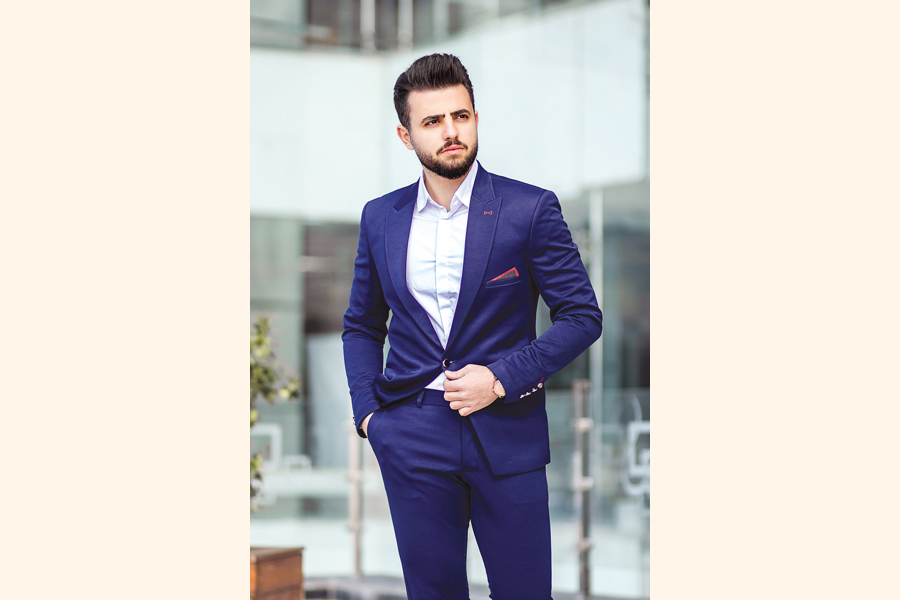 A suit possesses sophistication, unlike any other clothing item. On some occasions, wearing suits becomes a norm, for instance, at a wedding reception. It is a fine-looking attire that can ensure both fashion and formality with elegance. If you are yet to have a suit in your wardrobe, here are some important tips to assist you in making a complete suit.
You need to choose the fabric, colour, and a good tailor to get a customised one. Body measurement is essential here, as proper fit is the key to a perfect suit. You can even choose a readymade complete suit, but the quality and fittings are generally not perfect for your formal purposes.
Choosing the fabric: Linen is usually preferable in Bangladesh because of the country's hot, humid atmosphere. Yet, linen needs proper maintenance; it is easily creased, lighter, and cooler than cotton. Its excellent breathability and the porous structure help in regulating body temperature.
A rayon-based fabric alternative to linen is called viscose. It is also a good choice. While being less breathable than linen, it is comparable to linen in other ways and a good choice among synthetic materials.
Colour selection: A suit must have a formal hue like grey, blue, or black. Although many people would consider wearing a black suit to be safe, you may go with a charcoal grey one too. This colour is universal and works for both wedding festivities and job interviews or presentations. In addition, it has a more elegant appearance and is less conventional than a black suit. Charcoal grey's adaptability makes it even simpler to suggest.
Proper fit: The difference between looking good and sloppy can be noticed in how the suit fits on the shoulders and around the body. The length of the sleeves, jacket, pants, and collar fitting should all be considered carefully.
Wearing a suit that doesn't fit properly is meaningless. Therefore, it is better to have it customised according to your fitting. Yet, stores now sell suits in a wide range of fabrics and fit combinations. It would be worthwhile to buy a ready-made suit.
Raymond and other well-known brand retailers sell fabrics. Top Ten Fabrics in Elephant Road is another option who have many branches all over Dhaka. For readymade pocket-friendly suits, Newmarket and Bangabazar can be your go-to places. Their extensive choice of fabrics at various pricing points can meet all categories of fabrics and designs.
If you hire the wrong tailor, all your efforts will be in vain. However, if you do not know a reputable tailor, your best option for finding a well-made suit is at one of the top-tier suit stores. Gulshan-Tejgaon Link Road branch of Fit Elegance and the Bashundhara City branch of Raymond are popular destinations in this regard.
Tailor costs may vary from five thousand to more if you choose tailors of popular brands. Local tailors can give you the service for quite a lesser honorarium. While the readymade suit is cost-effective, finding the perfect fit and colour of your preference can be difficult.
However, if you can afford one customised, high-quality suit, it will be long-lasting and positively influence your corporate field or any other formal gatherings. You can keep one or two pairs of readymade suits for regular usage according to your budget.