5 costly abandoned megaprojects around the world
In every corner of the globe, ambitious megaprojects have been conceived with grand aspirations of transforming cities, revolutionising transportation, or pushing technological boundaries.
However, not all dreams become a reality, and some projects end up as abandoned relics, standing as reminders of the costliest endeavours that never came to fruition. The world's most expensive abandoned megaprojects serve as stark reminders that even the most ambitious endeavours can falter.
Whether due to financial constraints, political hurdles, or unrealistic expectations, these projects represent missed opportunities and costly lessons.
Here, we explore five of the world's most expensive abandoned megaprojects, each unique in its vision and ultimately ending in its demise.
The Kowloon Station Development, Hong Kong (Estimated Cost: $30 billion)
In the heart of Hong Kong, plans were laid out to create an unprecedented transportation and commercial hub known as the Kowloon Station Development. The project aimed to integrate an underground rail terminal, luxury residences, high-end shopping malls, and office spaces into a seamless complex.
Soaring construction costs, escalating land prices, and economic uncertainty led to its eventual abandonment. Today, the partially completed structure looms as a haunting testament to missed opportunities.
The High-Speed Rail Link, Brazil (Estimated Cost: $16 billion)
Brazil's grand ambition to connect the bustling cities of São Paulo and Rio de Janeiro through a high-speed rail network captured the nation's imagination. The proposed rail link would have significantly reduced travel time between the two metropolises.
However, mounting financial difficulties, political gridlock, and environmental concerns eventually derailed the project. As a result, what could have been a game-changer for Brazilian transportation remains a dream unfulfilled.
The City of Dreams Mediterranean, Cyprus (Estimated Cost: $8 billion):
Nestled along the picturesque coastline of Cyprus, the City of Dreams Mediterranean sought to be an unparalleled luxury resort and casino destination. With plans for lavish hotels, a sprawling casino complex, high-end retail outlets, and entertainment venues, the project aimed to transform the island into a glamorous tourist hotspot.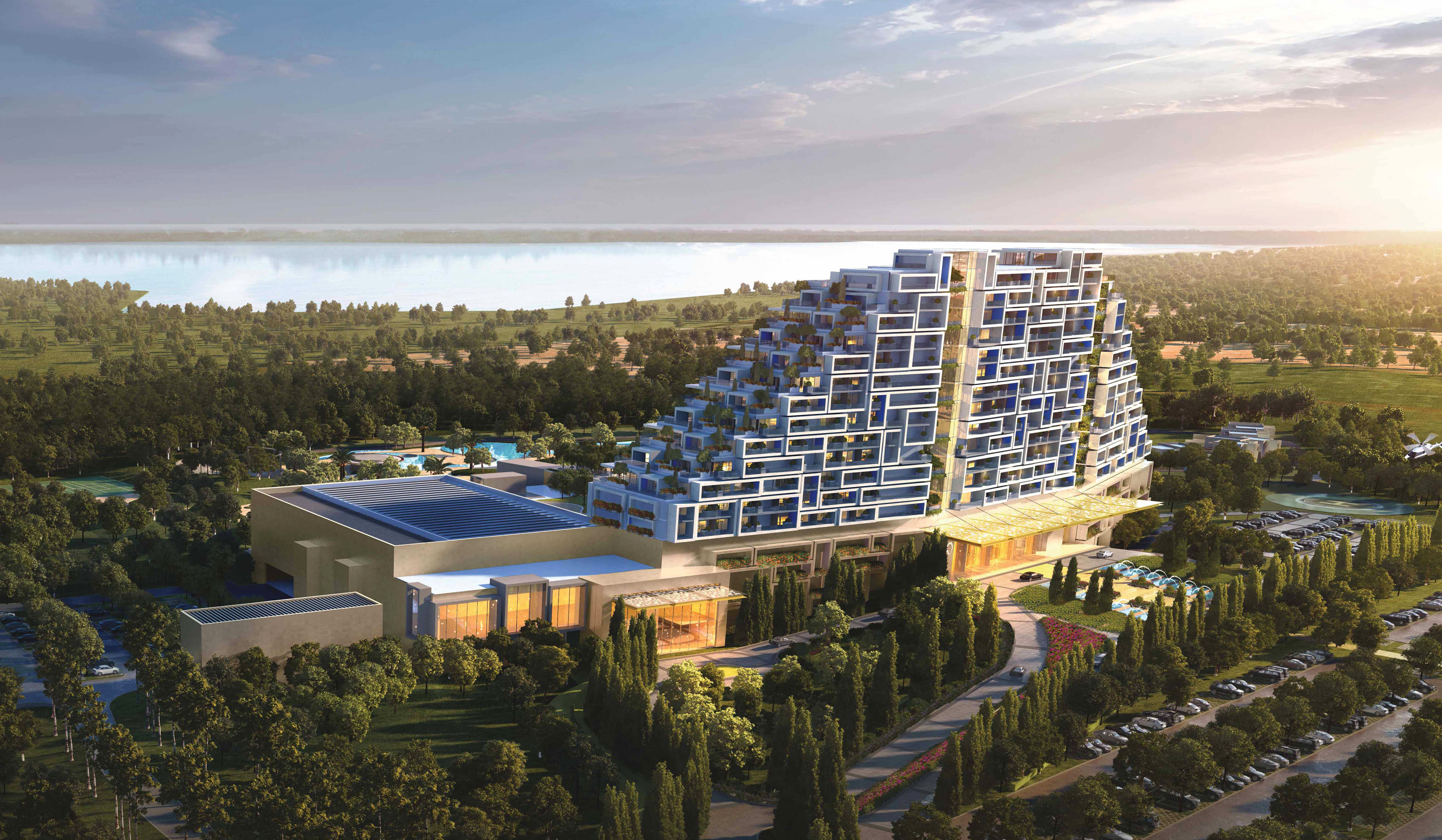 However, due to a combination of financial troubles and political disputes, construction abruptly halted. Today, the abandoned site serves as a poignant reminder of dashed aspirations and a lost opportunity for Cyprus's tourism industry.
The New South China Mall, China (Estimated Cost: $1.3 billion)
In the southern city of Dongguan, China, the New South China Mall was designed to be the epitome of consumerism, boasting a staggering 7.1 million square feet of retail space.
Despite the mall's grandeur, it has largely remained a ghost town since its opening in 2005. A lack of tenants, poor location choice, and overestimating consumer demand led to its failure. The once vibrant halls now stand eerily empty, underscoring the cautionary tale of overspending and misjudgment.
The Shelved Calatrava Project, Chicago, USA (Estimated Cost: $4 billion)
Chicago's ambitious plan to erect a skyline-defining structure by renowned architect Santiago Calatrava captivated the imagination of many. The project aimed to create an iconic spire that would have become one of the tallest buildings in the world, boasting breathtaking views of the city.
But escalating costs and logistical challenges forced its abandonment. Although the city skyline remains impressive, the absence of the Calatrava Project leaves a void and a missed opportunity for architectural glory.