Under the glorious leadership of Bangabandhu Sheikh Mujibur Rahman, the people of Bangladesh fought valiantly and won the liberation war in 1971 making Bangladesh a sovereign and independent state on December 16, 1971. Thereafter they were faced with greater challenges of building a viable economy and a stable social and political order out of a war-ravaged country.
On the memorable occasion of celebrating the birth centenary of the Father of the Nation, let me recall and express my highest appreciation for limited but remarkable achievements of Bangabandhu, especially his efforts of laying the most well-designed and solid foundation for salvation of people and development of war-ravaged economy. All these were to propel Bangladesh's incremental growth as a developed welfare state so lovingly coined 'Sonar Bangla' or Golden Bengal by Bangabandhu Sheikh Mujibur Rahman.
It's my immense pride and satisfaction that I have the historic privilege of active engagement in our freedom struggle (in Mujib Bahini, first batch, squad-3, Dehradun, India) and leading the first-ever private sector business delegation, also consisting Mr. Absar Karim Choudhury, later President of BEMA, late Mr. Shakhawat Hossain Shilu, Vice President of DCCI, and late Mr. Kazi Abdul Faruque - all small industry owners from old Dhaka - to meet Bangabandhu as early as 3rd week of January 1972 seeking protection of our industries in the wake of massive influx of smuggled goods across the borders with India.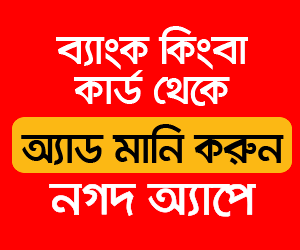 I had also the rare opportunity of participating on behalf of newly formed FBCCI (licensed in March 1973) in the first-ever 'Consultative Committee Meeting of the Ministry of Commerce' (such practice is no longer there) held in 1973 at Hotel Purbani in Dhaka with late Mr. AHM Qumruzzaman, the first Commerce Minister of Bangladesh, in the chair.
As a member of Federation of Bangladesh Chambers of Commerce and Industry (FBCCI) from its inception in 1973, I have come across historic crossroads, actively taking part in trade and economic policy dynamics of Bangladesh till date. These have endowed me with immense scope to commemorate and review Bangabandhu's Trade Policy Regime in 1972-75 undertaken to build Sonar Bangla.
BACKDROP: The newly independent country was set against the backdrop of a lot of 'rampage and rape of the Bangladesh economy' by the Pakistani occupation forces. The infrastructures had been totally destroyed. Millions of refugees streamed into the cities with hopes of help. International assistance was coming slowly, mainly for political reasons. The destroyed and disrupted infrastructures - transport and communication links both at home and for incoming and outgoing cargo - further aggravated the situation.
In January 1972 Time magazine reported: "In the aftermath of the Pakistani army's rampage last March, a special team of inspectors from the World Bank observed that some cities looked 'like the morning after a nuclear attack.' Since then, the destruction has only been magnified. .....In the last days of the war, West Pakistani-owned businesses-which included nearly every commercial enterprise in the country-remitted virtually all their funds to the West."
Time Magazine on 25 August 1975, ten days after his tragic death, also wrote: " Mujib returned to the most tumultuous welcome Dacca had ever seen-and a staggering array of problems in probably the poorest (and most densely populated) country on earth. There were virtually no civil servants and little industry. Ports were clogged, railroads destroyed, the educated elite savaged. Worse, what had not been destroyed in war was soon destroyed by a devastating drought in 1973 and floods last year that inundated three-quarters of the country."
Soon after liberation, the war-ravaged country was engulfed in economic crisis, floods and famine. One of major reasons of the crisis was the global inflation which hit the world in 1972. Widespread smuggling of relief goods, foodstuffs and jute to India aggravated the crisis. The smuggling operations particularly hit the jute export and jute industry in Bangladesh, which earned 85.0 per cent of the country's total foreign exchange at that time.
The floods in July and August 1974, according to an estimate of the Planning Commission, caused damage to more than l.0 million tonnes of food-grains and hampered jute exports worth US$10 million to $l5 million, crippling the economy.
Trade & aid efforts: Desperate to earn some foreign exchange, Bangladesh entered a trade deal with Cuba in violation of the embargo declared by the USA which, thus forfeited US development aid at a time when a famine was imminent in 1974. The US President would have had the power to waive the restrictions (as he had done in the case of Egypt), which he did not do in order to teach Bangladesh a lesson. That aggravated the 1974 famine.
Nevertheless, to overcome the situation, Bangabandhu Sheikh Mujibur Rahman visited the US, Iraq, Egypt and Kuwait. During July, August, September and October 1974 Bangabandhu sent senior ministers and officials to hold series of meetings with various international agencies and leaders of developed and Middle East countries to apprise them of the economic crisis in Bangladesh.
As a result, by November, Bangladesh received about US$400 million in cash and kind as emergency assistance and about US$145 million as loans from various countries and international organisations. An Aid to Bangladesh Consortium, consisting of nine international organisations and 17 non-communist countries including Japan, Iran and the United Arab Emirates (UAE), was formed in Paris in October 1974. The non-Arab members alone of the aid consortium pledged US$600 million aid to Bangladesh along with massive aid from Petro-dollar rich Arab countries.
In September-October, 1974 the government of Bangladesh signed contracts with seven foreign oil companies, including three American companies, for offshore oil explorations and earned a total of $30 million as signature bonus. With these foreign grants, aid and various other forms of assistance, Bangladesh was set to get boosted for rebuilding of its war-torn economy.
The visit of Bangabandhu to the US on the occasion of addressing the UN General Assembly was a historic breakthrough in relations between the US and Bangladesh. On June 10, 1974 the Security Council adopted a resolution recommending to the General Assembly the admission of Bangladesh as a member of the world body. On September 18, Bangladesh was` formally admitted by the General Assembly. On September 25, Bangabandhu as the Prime Minister of Bangladesh addressed the General Assembly in Bengali.
Despite strong reservation against Bangladesh, Dr. Henry Kissinger, during his 19 hour visit to the country on October 30-31, 1974, described Sheikh Mujibur Rahman as a "man of vast conceptions" and stated that "without him Bangladesh would not have existed."
Nationalisation: The planning commission was set up in February 1972 with Mr. Nurul Islam as deputy chairman including Mr. Rehman Sobhan and Mr. Muzaffar Ahmad as its members to formulate development strategy for Bangladesh. The commission suggested socialist model of state-sponsored industrialisation. It also recommended nationalisation of all enterprises in jute, textiles, and sugar industries with fixed assets of over Tk l.5 million.
Following the recommendation, Prime Minister Sheikh Mujibur Rahman announced, in a policy statement on March 26, 1972 that all large industries and other financial institutions (such as banks and insurance and shipping companies) with assets of over Tk l.5 million should be nationalised and would henceforth be managed by the state.
In all, 254 large industrial units were nationalised in the jute, textile, sugar, iron and steel, engineering and shipbuilding, fertilizer, pharmaceutical and chemical, oil, gas and mineral, paper and paper products, and forest industries.
In pre-liberation Bangladesh, there were 12 local commercial banks, which had 1,175 branches throughout East Pakistan, and a few insurance companies. All these were nationalised. So, the share of the state in the ownership of all industrial assets in Bangladesh went up from 34 per cent in 1970 to 92 per cent in 1972 while the private sector's share in the assets came down from 66 per cent to 8.0 per cent. In order to manage and control the nationalised enterprises, ten corporations were set up.
In order to meet the financial needs in different sectors, Bangladesh Krishi Bank (Bangladesh Agricultural Bank), Bangladesh House Building Finance Corporation, Bangladesh Shilpa Bank (Industrial Bank), and Bangladesh Shilpa Rin Sangstha were set up under state ownership.
Trading Corporation of Bangladesh (TCB) was established for controlling the import business. The Jute Marketing Corporation, the Jute Stabilisation Corporation and the Jute Export Corporation were also set up.
Bangabandhu also initiated land reforms, that included exemption of family holdings land up to 25 bighas (one bigha equivalent to 33 decimals) from payment of land revenue and imposition of a ceiling of 100 bighas per family on agricultural land in Bangladesh. All char lands (lands situated on the banks of a river or se, like island) were to be taken over and placed at the disposal of the state.
Ceilings on private investment: The nationalisation decision of March 26, 1972 was supplemented by imposition of ceilings on or limits to private investment. In July 1972, therefore, the state fixed a ceiling of Tk 2.50 million on private investment which could grow up to Tk 3.50 million through reinvestment of profits.
With imposition of the ceiling, those units that survived as private enterprises were mostly small-scale and cottage industries. There remained in the private sector only 27 enterprises with fixed assets of about Tk l.0 million, while in the rural areas, there were 330,400 small industrial enterprises with assets under Tk 500,000.
In 1971, there were 20 private industrial enterprises owned by foreign companies; 16 of them were pharmaceutical companies, while the other 04 were Lever Brothers, Bangladesh Tobacco Company, Bangladesh Oxygen, and Pakistan Fibers (Jute).
The imposition of ceiling on private investment also limited operations of foreign private enterprises in Bangladesh.
Socialism or mixed economy: There were serious differences in the government leaders over introduction of pure socialism or a mixed economy. One section, led by Finance Minister Tajuddin Ahmed, was opposed to any aid from the "imperialist nations" and wanted to introduce a strictly socialist strategy of economic transformation while another section, led by Industries Minister Syed Nazrul Islam, wanted to introduce a mixed economy.
At the beginning, Bangabandhu as the Prime Minister tried to maintain a balance between the two groups. In the middle of 1974 when the economic situation reached crisis proportions and massive foreign aid was required, Bangabandhu "tilted the balance" towards a more liberal mixed economy.
On July 16, 1974, Industries Minister Syed Nazrul Islam announced a new investment policy which raised the ceiling on domestic private investment to Tk 80 million and permitted foreign investment in Bangladesh without any ceiling at all. The new policy also announced a moratorium on nationalisation of private industries for a period of 15 years and added that in the event of nationalisation of any industry after that period, compensation would be paid on a fair and equitable basis. The new investment policy also announced a tax holiday for seven years and other incentives for private investors.
Trade policy regime: Due to socialistic guidelines of economic development, the country adopted a restrictive import regime during the period of Bangabandhu. So it was termed as 'pre-liberalisation' period of international trade. Moreover, a war-ravaged country with almost zero industrial base had little to export and the struggling small and medium domestic industries needed protection. In the initial years, the country's exports comprised mostly raw jute and a few jute good items. These accounted for about nine-tenths of the total export revenue of US$377 million during the fiscal year 1972-73.
Shortage of foreign currency due to almost zero export, no foreign investment and little foreign aid necessary for rehabilitation compelled Bangabandhu and his aides to maintain import control through licences and permits. The only commodities permitted for imports were essential for domestic consumption and production. The main tools of the import policy during the period were the foreign exchange allocation system and Import Policy Orders (IPOs). Under IPOs, it was specified whether items could be imported, were prohibited or required special authorisation. The import-to-GDP ratio stood around 7.0 per cent during the 1972-75 period.
The World Economic Survey, 1975, released by the United Nations in 1976, highlighted some important trade policy adopted by Bangladesh in 1974-75. It mentioned that in June 1974 Bangladesh export of jute was affected due to a bilateral agreement limiting jute exports from Bangladesh in exchange for European Economic Community (EEC) tariff reductions. It indicated that from the very beginning the Bangabandhu government was somehow aware of the long-term benefit of tariff-free market access to the developed countries.
In 1975, Bangladesh also joined Asian Clearing Union (ACU) as its sixth member. The UN report said: "The Asian Clearing Union, in which Bangladesh, India, Iran, Nepal, Pakistan and Sri Lanka participate, promotes the use of local currencies in regional trade and, through the use of an Asian Monetary Unit, denominated in SDR, provides the means for multilateral settlement."
During the period, Bangladesh became a founder member of World Trade Organisation (WTO). The WTO formally stated its journey in 1995 as a successor of General Agreement of Tariffs and Trade (GATT). It was the government of Bangabandhu which prudently decided to join GATT with effect from December 16, 1971. Being a member of GATT helped the country to be a founder member of WTO without very demanding and gruelling process of negotiations for accession.
Bangladesh also became a party to some important global conventions, treaties and agreements on international trade arena. In August 5, 1975, the country signed different Universal Copyright Convention (of 6 September 1952). Earlier it also joined Convention on International Civil Aviation in January 21, 1973.
The first regional trade agreement (RTA), signed by Bangladesh was the Bangkok Agreement (now Asia-Pacific Trade Agreement or APTA). The country joined the deal on July 31, 1975. The UN's World Economic Survey, 1975 highlighted the Bangkok Agreement. It said: "In 1975 an agreement along similar lines was reached in Bangkok, extending trade concessions among seven countries - Bangladesh, India, Laos, the Philippines, the Republic of Korea, Sri Lanka and Thailand - by means of a schedule of reduction in tariff and non-tariff barriers relating to about 160 items of various categories, current trade in which amounts to about $50 million."
Conclusion: Within only three years, seven months and five days (from January 10, 1972 to August 15, 1975) Bangabandhu tried to consolidate appropriate institutions and instruments for salvation and development of the Bangladesh economy to a incrementally growing and thriving economy to transform the country a welfare state. The trade policy regime was also started to shape up accordingly.
Manzur Ahmed, a senior trade analyst, was a member of Mujib Bahini (squad-3 Batch-1, Dehradun) in 1971. He had served as an advisor to FBCCI and some other trade organisations since 1995. He is now a director at CIS-BCCI and IBFB.