Dr. Monuwarul Islam is a brilliant, unassuming and human person. He has been an excellent professional and always tries his best to help people within his capacities. I came to know him when he was working as a personal officer to Bangabandhu. A senior alumnus of the Department of Economics of Dhaka University Monwar Bhai has always been kind to his juniors and others. I remember his generosity when I was sent to him by my teacher late Professor Mosharraf Hussain to get a government order from the Ministry of Information back in 1975 to visit West Germany. I was then working as a part-time journalist in the Daily People. The then State-Minister Taheruddin Thakur was not cooperating in giving this government order. Fortunately, when I reached Monwar Bhai. Thakur was out of the country. He literally asked the Ministry to break the lock and get the file in an hour once I narrated the whole story. Luckily Thakur didn't write anything in that file. He went to Bangabandhu in his Gonobhabon office and got the approval just in minutes. Late Moazzem Hossain, the Editor of the Financial Express, was also in this two-member team. He was then working in The Daily Observer. We were so happy to get this nod from Bangabandhu as this was our maiden foreign trip. I also saw for myself an excellent personal rapport which Monwar Bhai developed with the Father of the Nation despite not being a student activist aligned to Awami League or not seriously involved in progressive student politics. But he is gem of a person and Bangabandhu could easily pick him for his personal team of officials. Monwar Bhai wrote an excellent piece on Bangabandhu in August 2007 from New York about the humane qualities of Bangabandhu. Among many I just want to share one incident which he wrote in that piece about how close and humane was Bangabandhu to the ordinary people of Bangladesh. Monwar Bhai wrote that Bangabandhu had an impeccable memory and could recall the incidents of interactions with even an ordinary person which may have happened years or even decades ago. For example, Monwar Bhai wrote about an incident which occurred in Gonobhabon in those days. There came an old man from a village in front of the Gonobhabon gate and wanted to see Bangabandhu. The officials including Monwar Bhai wanted to refrain him and offered to give him some clothes and money instead as Bangabandhu was awfully busy. He was still insisting to see Bangabandhu. Monwar Bhai went to Bangabandhu and told him about this man. Surprisingly he said to let him come to his office. The old man came to the door and looked at Bangabandhu. He kept on watching at Bangabandhu for a couple of minutes and then asked "Do you recognize me baba ('my dear son'). Bangabandhu looked at him closely and started puffing his signature pipe. And suddenly he burst out, 'Of course I know you. Are you not the boatman who helped us cross a river in a Barisal village when we went to campaign for 1954 election of the United Front?" The man shouted, 'You still remember me!" He was trembling out of excitement and started weeping. Bangabandhu left his chair and took him into his chest consoling him warmly. He walked up to the gate and said good bye to this old man showing his usual deep respect for his dear countrymen. The man didn't take any assistance from the officials. He said recognition by Bangabandhu was the greatest gift he could get from this high office.
I have another story of similar kind in my store. My late uncle Moulavi Mafizuddin was a staunch supporter of Bangabandhu and spent his whole life for the party he led. Bangabandhu was on an electioneering trip to Jamalpur in 1970. My uncle, the Secretary of Digpait Union Awami League organized a short wayside meeting on Tangail-Jamalpur highway. Bangabandhu immediately recognized my uncle and said, "Mafiz Shaheb, are you still working for Awami League? You remember, I met you in 1954 during the United Front electioneering campaign." My uncle was simply stunned like the old man we just talked about. He narrated this story to us so many times and kept on urging to stay by his ideals. There are hundreds and thousands of stories of similar interactions between Bangabandhu and ordinary people of Bangladesh. He traveled nearly all parts of Bangladesh on foot, by boat, bullock carts and motor cars. He thus met thousands of them. Yet, he could read their faces and understand their languages. And they too could understand his language. His life was an open book with myriads of stories like this. This, of course, did not happen all on a sudden. He grew up as their man right from his childhood. During his early childhood days of living, in his home village, he used to stand by the 'have-nots' whenever they were in distress. The veteran journalist Obydul Huq wrote in his book how young Sheikh Mujib used to share the family surplus with the distressed people of his locality.
Once the villagers were hit by a poor harvest. The consequent crisis in the kitchen became the main topic of discussion everywhere and everybody wore a distressed and mournful face. Although totally unaffected, young Mujib's sympathetic heart left a stab of pain at the distress of his co-villagers. But he knew that being sorry for them would not fill the empty plates; he had to think of doing something positive about it and the only remedy that he could think of was to urge his father to distribute paddy from their own storehouse to ease their shortage. His anxiety to provide relief to the needy overlooked the capacity of the stock and the practicability of the proposition.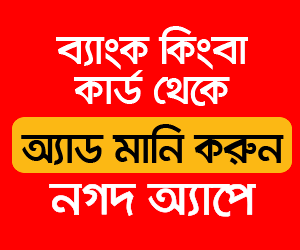 On another occasion at the beginning of an academic session he spent all the money his father gave him for purchasing new books, buying garments for some poor boys who had hardly a stitch on them in the month of January. It occurred to young Mujib that chill penury of the kids made chilly January intolerably chillier and that the purchase of clothing for the kids had priority over the purchase of books. Investment in kindness was more urgent than an investment in learning. After all, he realized, one learns more from life than from textbooks. It was this social consciousness which marked the early days of his life and determined his attitude to life and society ('Bangabandhu Sheikh Mujib - A Leader with a Difference', Radical Asia Publication, 1973 (first edition), P. 13). When he was studying in Gopalganj Mission School he worked with his teacher Kazi Abdul Hamid who established the 'Muslim Welfare Association', a society to help poor students. In his own words Bangabandhu wrote, "We used to go from door to door every Friday for this. He would then sell the rice and with the money collected help students buy books and meet examination and other expenses." ('The Unfinished Memoirs', UPL, 2018, P. 8). This was only beginning of the upcoming humanitarian leadership of Sheikh Mujib. Once he moved to Calcutta (now Kolkata) for higher education, he remained grounded and kept on standing by the distressed. There was a severe famine in Bengal in 1943. He was deeply shocked by watching the flow of the wretched of the earth who were starving to death. In his own words, "And now I saw what we were reduced to: mothers dying in the streets while their babies still suckled; dogs competing with people for leftovers in garbage dumps; children abandoned by their mothers who had run away or sold them driven by hunger. At times they failed to do even that since there would be no buyers. They would knock on doors and cry out: 'Give us some food, I am dying and can't go on; at the very least give me some of the water that you have strained off the boiled rice. She would often die even as she uttered these words! What were we to do? We distributed our hostel leftovers among the famished, but how far could that help solve such a massive problem?"('The Unfinished Memoirs',UPL,2019, p.18).
It was at this moment that Suhrawardy, his mentor, organized gruel kitchens. He too decided to stop his normal studying and began to make efforts to help the depressed. He along with his friends opened a few gruel kitchens and provided at least one meal to the poor. He used to work the whole of the day for the poor. He later returned to Gopalganj and continued the relief work for the poor. He was equally active in mitigating the woes of the disadvantaged who were victims of the Hindu-Muslim riot in 1946 following the call of 'Direct Action Day' on August 16 by Jinnah. Despite all efforts to keep the day peaceful, the violence erupted to an unimaginable level with a huge number of casualties. Sheikh Mujib was deeply shocked by this unwarranted twist of the event as reflected in his autobiography. "Calcutta city streets seemed to be strewn with dead bodies. Neighbourhood after neighbourhood was in flames. It was a horrible scene! That people could treat each other in this way was too frightening a thought" ('The Unfisihed Memoirs', ibid, P. 69). It was, therefore, not at all surprising that he jumped into organizing relief camps not only in Calcutta but as well as in Patna to help the victims of the riot. He, in fact, fell ill due to overwork in the relief camps and had to be hospitalized for about a fortnight. He later came back to Baker Hostel and met Principal Dr. Zuberi. With his guidance he decided to sit for BA Exam which he passed successfully. By that time Pakistan was created and he left for Dhaka with the guidance of Mr. Suhrawardy to ensure communal harmony in East Bengal. He first stayed in The Muslim League Party office at 150 Mughaltuli in Dhaka and started organizing the youths under the banner of Democratic Youth League. Also he was enrolled in Dhaka University to study law. But destiny had something else in store. He was expelled from Dhaka University for standing by the legitimate demands of the lower-paid employees of the University. Most of his friends apologized and got back to the classes. But not him, a highly self-respected person who thought he was absolutely right in standing by the have-nots. He did nothing wrong, he said.
Earlier, he was one of the first batches of detainees in the first phase of the Language Movement. He was arrested along with his co-leaders on 11th March 1948 in front of the Secretariat Building. Released within a few days he got deeply involved in organizing the students of Dhaka University to protest against the ill-design of the Pakistani Government against the sanctity of Bangla, the language of the majority. In fact, the Language Movement had deeper socio-economic perspectives as the participants were mostly representatives of an emerging middle class grown out of agricultural surplus, in particular from that of the cash-crop jute. They felt let down by the insensitive and biased state of Pakistan which promised to do justice to the farmers, workers and the job-seeking educated youths. Not surprisingly, young leader Sheikh Mujib moved speedily to different parts of East Bengal and raised questions about why the zamindari system was not yet abolished without compensation as promised by the Muslim League leaders before partition of India. He also led the movement of reapers ('Dawals') from Faridpur, Dhaka and Cumilla who were not allowed to take home the duly earned share of the paddy due to sudden imposition of a cordon system banning movement of food items from one district to another. He participated in this movement mainly to mitigate the legitimate problems of the reapers whose children and other members of the families were anxiously awaiting their return with paddy. They would have to starve if this food movement were not restored.
Around this time he also became very active in organizing the workers for the new party Awami Muslim League. But he was in jail when the party was formally launched on 23 June 1949. He was elected as one of the joint-secretaries of the party. He was released after a few days of the formation of the party and thus started a new journey of making an opposition party more mass-based with support from the have-nots. And he was highly successful in getting people's support for the new party which was reflected in the land-slide victory of the United Front where his party was a key component. Before that he had to remain in jail nearly two years for his outspoken campaign against the sitting government including the language issue. In fact, he was on a hunger strike in Faridpur jail on 21st February 1952, the historic day when a number of students embraced martyrdom for ensuring sanctity of the mother-tongue. Of course, he was deeply involved in not only initiating it in 1948 but also participated in it indirectly even while in jail. While in jail he used to get letters from the school students and ordinary people enquiring about his health as well as about means of living. According to the recently-published "Secret Documents" prepared by the Intelligence Branch of police someone even wrote him if he could send some money in his jail for his better living. All this reflects the depth of the relationship which he was able to cultivate with the ordinary people of East Bengal. No doubt, he remained focused on how to improve their lots when he became a Minister of the provincial governments. Jail become his second home. As reflected in his 'Unfinished Memoirs' and 'Prison Diaries' a number of humble men including Ludu, a prisoner with charges of small theft like pick-pocketing became his great admirers and shared their personal pains and sorrows while in jail. He wrote a few pages on Ludu in his 'Prison Diaries'. He was always very fond of children and was absolutely upset when some of them were pushed to jail following the strike of 7th June 1966 which was called to release him and other political prisoners as well as showing solidarity towards his Six-Point Program. He could not sleep during those days and was making requests to the jailors to give cloth, food and solace to those kids who were in jail, perhaps, for the first time. He also wrote in his autobiography how a poor woman wanted to give him a modest sum to help his election campaign in 1954. He didn't want to take this money. Rather he wanted to give her some money. But she was an upright lady and insisted that Sheikh Mujib accept her small support. He accepted it and burst into tears saying to himself he could have never cheated these poor people. Never had he let them down. Instead, when he became the Prime Minister following a devastating war of liberation he went out of the way to build a prosperous Bangladesh out of ashes keeping in mind the pains and agonies of the wretched of the earth. The Constitution and the First Five-Year Plan prepared by him and his team within a couple of years of independence speak a volume about his commitment for equity and human rights. He pledged to remove inequality at various levels as this was the cornerstone of his economic philosophy. In fact, he worked day and night to materialize his dream of creating 'Sonar Bangla' ('Golden Bengal') where children will play and mothers will smile. Indeed, he was deeply committed to bring back the past glory of the prosperous Bengal.
Sadly, he could not complete his cherished dream journey as he was killed at the dead of night of 15th August 1975 by a group of his own derailed countrymen, for whom he literally gave all his time depriving himself and the family any extra time. The nation has, however, realized the follies of some of its rotten sons and risen to the occasion of giving him the full honor once his able daughter took charge of Bangladesh. On the occasion of this historic birth centenary the whole nation and the world at large will be showing reverence to one of the most compassionate leaders who never compromised on ethics and values. Let his soul live in peace and keep on inspiring his fellow citizens for whom he gave his precious life.
Dr. Atiur Rahman is Bangabandhu Chair Professor of Dhaka University and former Governor of Bangladesh Bank. [email protected]