I was born on 17 March 1920. My father's name was Sheikh Lutfar Rahman. My grandfather's youngest brother, Khan Saheb Abdul Rashid, had set up a school called M.E. School. This was the only English-language school in our area. Later it became a high school and it still exists. I studied in this school till I completed my third grade. Then I went to Gopalganj to stay with my father and enrolled in Gopalganj Public High School.
My mother's name is Sayera Khatun. She would never stay with my father in town. She would look after our property. She used to say, 'My father gave me his property so that I could stay in our home. If I leave for the city, no candle will light up the house, and we will displease him.'
My maternal and paternal grandfathers' houses were adjacent to each other, and I usually dwelled at my maternal grandfather's. I stayed with my father and began my education with him. I used to sleep with my father. I couldn't fall asleep without holding on to him. Since I was the eldest son, I used to get all his affection. His second brother had no children and his youngest brother had only one son. My cousin was conferred the title of 'Khan Saheb' and became a member of the Provincial Assembly of East Pakistan when General Ayub Khan became president. He was also a member of the District Board. His name is Sheikh Musharraf Hossain.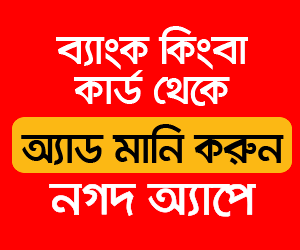 In 1934, when I was in grade seven, I became gravely ill. As a child I was very naughty. I used to play a lot and sing, and was proficient in brotochari, a kind of folk dance. Afflicted by beriberi, my heart became very weak. My father took me to Calcutta for treatment. He consulted the most famous Calcutta physicians -- Shibapada Bhattacharjee, A.K. Roy Chowdhury and others -- and followed the treatment regime they had devised for me for over two years.
In 1936 my father was transferred to Madaripur as its sherestedar. Since I was still ill, he had my mother come over to be with us. In 1936 my eyes started to fail me. I was suffering from glaucoma then. At the advice of our local physicians, my father took me to Calcutta once more for treatment. At this time I had enrolled in Madaripur High School and was in grade seven. In Calcutta we consulted Dr T. Ahmed. My sister was staying in Calcutta then, since my brother in-law was working in the office of the Accountant General of Bengal [AGB]. She was the second of my sisters and the mother of Sheikh Fazlul Huq Moni. Moni's father was distantly related to us, and part of the Sheikh family. I used to stay with my sister and had no problems living in Calcutta. The doctor recommended an eye operation, stressing that any delay could make me blind. He had me admitted to Calcutta Medical College Hospital. I was scheduled for surgery at 9 a.m. I was so scared that I tried to run away but did not succeed. I was taken to the operating theatre for surgery on one eye. Within ten days there was another surgery on the other eye. I eventually recovered but had to wear glasses from then on. That is why I have had glasses since 1936. I also had to discontinue studies for a while.
After the eye operation I returned to Madaripur but had nothing much to do for some time. No studies and no sports for me; going to meetings in the evening was the only diversion I had. This was the time of the Swadeshi movement. Madaripur's Purna Das was then terrorizing the British. The Swadeshi movement for self-rule had spread to every part of Madaripur and Gopalganj. It seemed to me that Subhas Bose's party was the most powerful of all the political parties in Madaripur. Boys who were still in their teens flocked to join it. When some of the party people saw me attending their meetings regularly they became interested in me. I began to harbour negative ideas about the British in my mind. The English, I felt, had no right to stay in our country. We had to achieve independence. I too became an admirer of Mr Bose and started to travel back and forth between Gopalganj and Madaripur to attend meetings. I also began to mix with the people in the Swadeshi movement. That the then SDO [subdivisional officer] of Gopalganj had cautioned my paternal grandfather, Khan Saheb, is a story I came to know later.
I resumed studies in 1937. However, I didn't go back to my old school, since my friends there had moved far ahead of me in their studies. My father had me admitted to Gopalganj Mission School. He himself went back to the town. He engaged Kazi Abdul Hamid as my tutor. He even set aside a room in our house for him. My father had built the Gopalganj house himself. My tutor established the Muslim Welfare Association, a society to help poor students in Gopalganj. He enlisted our help to collect alms from all over the Muslim part of town for this cause. We used to go from door to door every Friday for this. He would then sell the rice and with the money collected help students buy books and meet examination and other expenses. He would also search all over town to find houses where these boys could stay, paying for their lodging by tutoring the children in the families. I had to do a lot of work for him. But he died suddenly of tuberculosis. I then took over the society and looked after it for a long time. Another Muslim teacher used to keep track of the money collected. He became the president and I the general secretary of the society. If any Muslim refused to help us, we would join forces to make him pay his share. In some cases, we resorted to having such people's houses pelted with stones at night. My father often punished me for following this policy. However, he would not prevent me from working for the society itself. I used to also play a lot. I especially enjoyed playing football, volleyball and hockey. Although I wasn't very good at these games, I used to play for the school team. At this time I wasn't really active in politics.
My father used to keep many newspapers. He subscribed to Ananda Bazar, Basumati, Azad, the monthly, Mohammadi and Saugat and other newspapers. I used to read them from an early age. I was older than most boys in my class because of the four years I had lost due to my illness. I was a very obstinate boy. I had my own gang of boys. I would mercilessly punish anyone who offended me. I would fight a lot. If any member of my band was ever insulted we would pounce on the offender. At times my father would become fed up with my aggressive manner. Since we lived in a small town where all my deeds would eventually be reported to him, I was quite scared of my father. I was also scared of Mr Abdul Hakim Mia, another gentleman of the town, who was also my father's close friend as well as his colleague. He would either report our activities to my father or scold us himself. Even if we managed to escape my father's attention we failed to escape Hakim Mia's hawk eyes. We used to live on one side of the town and he on the other. He has passed on, but his children have done well in life. One of them has a good job with the central government and the other one is a Civil Service of Pakistan [CSP] officer. The then Gopalganj MLA [member of the Legislative Assembly] was Khondokar Shamsuddin Ahmed, a famous lawyer. His eldest son Khondokar Mahbubuddin Ahmed, aka Feroz, was my friend. We were very close to each other. Feroz is now an advocate at the high court. We were such great friends that we felt miserable if we failed to meet each other every day. My father and Khondokar Shamsuddin Ahmed were also good friends. Mr Ahmed was a very amiable man. People used to respect and love him. He was a member of the late A.K. Fazlul Huq's Krisak Shramik Party. When Mr Huq became the prime minister of Bengal and joined the Muslim League, Mr Ahmed followed him, even though no party of the period was well-organized. Everything used to depend on personal popularity in those days. The Muslim League existed more on paper than in actuality.
The piece is excerpted from Sheikh Mujibur Rahman's The Unfinished Memoirs, published by University Press Limited, Dhaka (2019).