240 govt entities, banks come under cyber-attacks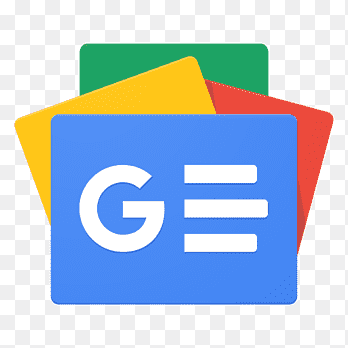 For all latest news, follow The Financial Express Google News channel.
An estimated 240 major government organisations along with commercial banks have come under major and coordinated cyber-attacks very recently.
Terming cyber-attacks outrageous, the state-backed Bangladesh e-Government Computer Incident Response Team (BGD e-Gov CIRT) reports that important organisations have seen distributed denial-of-service (DDoS) cyber-attacks during its regular monitoring.
Most of the ministries, including the foreign ministry, have witnessed the attacks, it adds.
However, the BGD e-Gov CIRT has not named any specific bank in the attacks.
In a DDoS attack, incoming traffic originates from many different sources, making it impossible to stop the attack by blocking a single source.
These attacks can cost an organisation both time and money while its resources and services become inaccessible.
The BGD e-Gov CIRT has written to all the key organisations, including important data infrastructure, requesting them to take appropriate action to prevent such attacks in the coming days.
The government formed the BGD e-Gov CIRT under the Bangladesh Computer Council (BCC) just after the heist of the central bank's reserve to combat any such fatal intrusions further.
Bangladesh has witnessed major cyber-attacks frequently in public and private organisations in recent times.
Telecoms carriers Grameenphone, Robi Axiata, Banglalink and Teletalk experienced coordinated cyber-attacks very recently, indicating their diluted network communications and showing their utter vulnerabilities to such malware infections.
Tarique M Barkatullah, BCC director (data centre) says DDoS is a type of cyber-attack from a wide botnet controlled by a cyber-criminal to target a specific IT infrastructure to disrupt regular service delivery.
In this emerging situation, he urges all stakeholders, including important public entities, to follow the 'Digital Security Protection Guidelines for Critical Information Infrastructure'.
Mr Barkat suggests that the relevant authorities install/update anti-DDoS hardware and software, and set proper protection thresholds to keep all critical information infrastructure safe in the country.
Terming cyber-attacks commonplace nowadays, Jamuna Bank's ICT head Syeed Zahid Hossain says his bank did not come under such attack due to its cautiousness and daily software and hardware maintenance.
It is upsetting that IT managers at different organisations sometimes remain inactive and show their utter duty negligence that encourages cyber-criminals to take advantage, he told the FE.
He says respective IT administrators of different public and private organisations can easily scuttle such attacks by writing six-line commands in their systems.
As Bangladesh has achieved good progress, especially on the socio-economic front, in the era of digitisation, the number of cyber-related incidents has also risen.
Due to a leap in IT-related crimes, the issue of cyber-security has become a matter of serious concern for most relevant government and private entities.
In 2021, at least 147 public-private organisations, including banks and non-bank financial institutions, came under attack, showing their utter vulnerabilities, according to the CIRT.
It disclosed that the incidents increased to 870 in 2018 from 683 in 2017. The figure was 379 in 2016.
Of the attacks, vulnerability accounts for 63.2 per cent, intrusion or hackings 5.7 per cent, malicious code 22.5 per cent and abusive content 4.5 per cent.
The rest comprise fraudulence, intrusion attempts, service requests and information security.