The Anti-Corruption Commission (ACC) has launched an investigation into allegations against Ananta Kumar Sinha, the brother of former Chief Justice (CJ) Surendra Kumar Sinha.
Ananta Kumar Sinha allegedly laundered money to purchase a three-storey home in the US.
The ACC launched the investigation after scrutinising an allegation filed by an individual, said ACC spokesman Pranab Kumar Bhattacharya.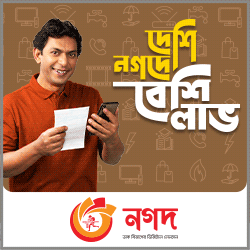 "The ACC has received an allegation that Bangladeshi citizen Ananta Kumar Sinha has bought a three-storey, 4,000 sq ft house for $280,000, laundered money abroad and amassed a significant amount of wealth illegally."
A two-member investigation team, led by ACC Assistant Director Gulshan Anwar Pradhan, was formed to probe the claim, said Bhattacharya. The other member of the team is Deputy Assistant Director Silvia Ferdous.
Justice Sinha faced criticism from the ruling Awami League over the verdict of the 16th amendment to the constitution and left the country on leave in October last year. Later, he submitted his resignation from abroad, reports bdnews24.com.