The government implemented a total of 26453 kilometres of strip plantation from 2009-2010 to 2020-21 fiscal years for the development of the country's environment.
As part of the nationwide tree plantation activities, the government also planted a total of 163,378 hectares of blocks, 68113 hectares of mangrove orchards, during the period.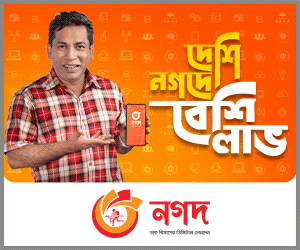 Under the afforestation activities, planting on 7,500 hectares of blocks, one thousand km strip, and 12,265 hectares of mangrove orchards in the current fiscal year is underway, said Md. Shahab Uddin, minister for Environment, Forest and Climate Change.
As a result of the afforestation activities and tree plantation, the total tree-covered land areas have increased to 22.37 per cent, he added.
The minister said this while addressing a commemoration meeting and distribution of Tarupallab Dwijen Sharma Nisarg Puraskar 2021 at Abdul Karim Sahitya Bisharad Auditorium of Bangla Academy on Saturday.
Selina Hossain, president of Tarupallab and Bangabandhu Chair of BPATC, presided over the meeting while Prof Emeritus of BRAC University, Dr Ainun Nishat, Md Mahbubur Rahman, deputy managing director of Citibank, and Mokaram Hossain, a secretary, Tarupallab, were present as special guests at the event.
On the occasion, the environment minister distributed prizes among the recipients of 'Dwijen Sharma Nisharga Puraskar 2021'.