Bangladesh Railway fails to increase modal share of passenger, goods transport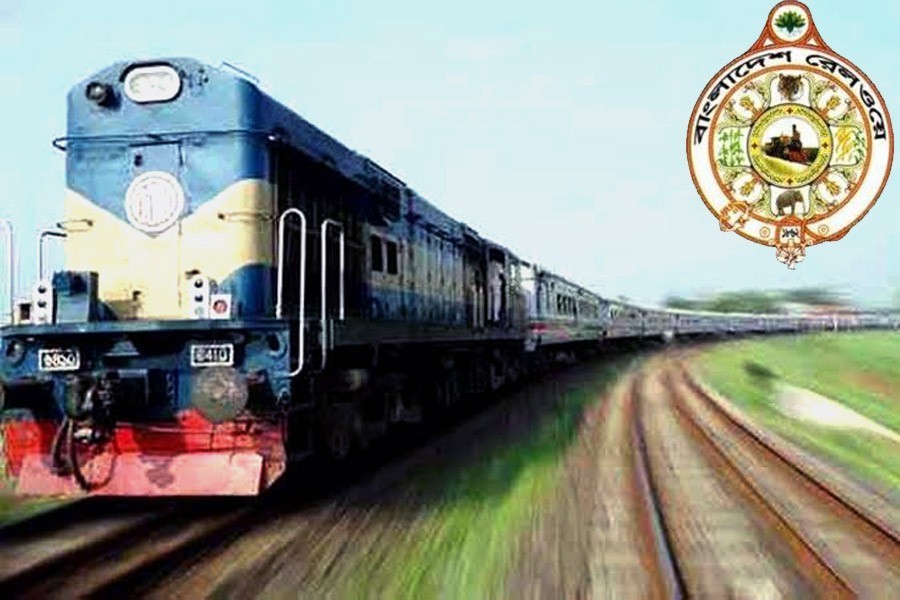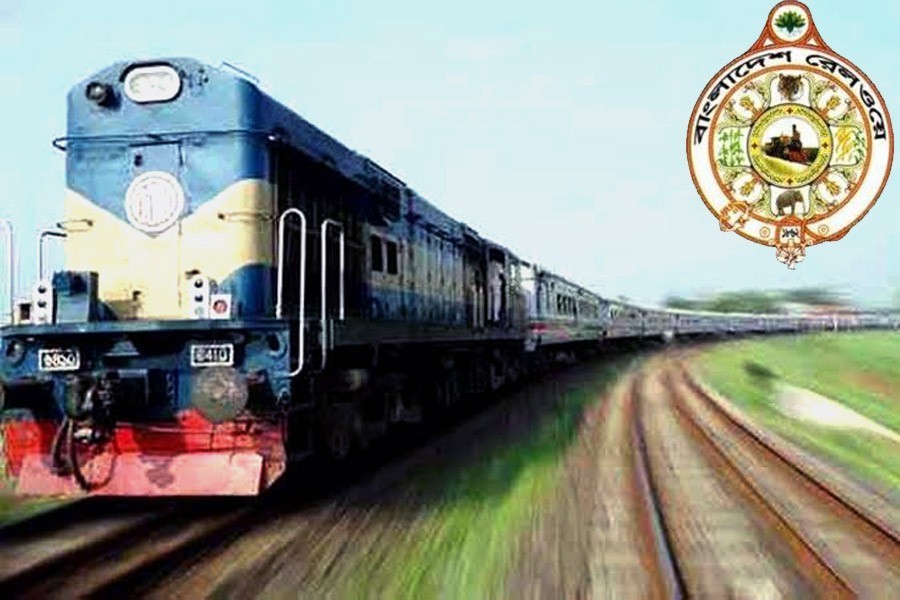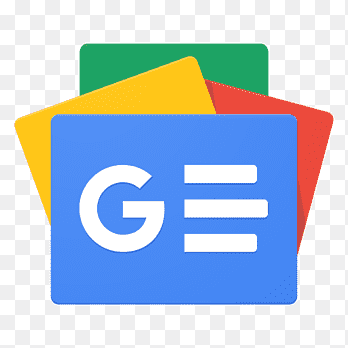 For all latest news, follow The Financial Express Google News channel.
Bangladesh Railway (BR) has failed to increase the modal share of passenger and goods transportation compared to other modes of transport over the years.
Though the budget allocation for the sector has been higher in comparison with roads and waterways since 2009, the railways' modal share is not up to the mark.
Modal share means the share of people using a particular mode of transport within the overall transport usage of an area. It can be calculated for passenger and freight transport based on different units - number of trips, weight, volume, passenger-km or tonne-km.
The budget allocation for the sector each year has increased at a rate of 20-25 per cent on an average since 2009, but the modal share of passenger and goods transportation through railways hovers around four per cent overall until 2019, said sources.
In 1970, railways' passenger transportation per kilometre was 72.9 million - this increased to 92.8 million within the next 39 years until 2019, according to official data.
However, goods transportation per kilometre dropped to 396,000 tonnes from 488,000 tonnes per km during the same period, added the data.
The modal share of passenger transportation and that of goods transportation in the road sector were 88 per cent and 80 per cent until 2019, while modal share of both the cases for waterways remained almost static due to a lower budget allocation for the sector, compared to railways and roads.
In 1985, the share of passengers and goods of BR was 20 per cent and 17 per cent, respectively. Both cases dropped to 13 per cent and 7.0 per cent in 1998.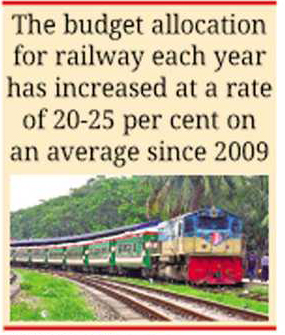 But the sharing of both cases in road transportation increased to 73 per cent from 65 per cent during the period. When it comes to water transportation, both cases remained static from 1985 to 1998 due to the poor budgetary allocation.
The data prepared by the Ministry of Finance for budget discussion showed that the transport sector's allotment in annual development programme (ADP) increased to 28.82 per cent in Fiscal Year 2020-21 from 11.56 per cent in FY 1974-75.
Of the percentage, the railway sector's share was 23.94 per cent in FY 2020-21 which was only 7.8 per cent in FY 2009-2010.
Despite an increase in investment in the sector, BR is yet to increase its ability in the areas of passenger and goods transportation in the last 12 years, sources said.
BR officials said the railways sector had witnessed a development during the 80s with introduction of several inter-city passenger train services on highly passenger-demanding routes.
But the sector could not make progress due to negligence, admitted the officials.
Though the budgetary allocation for the railways had increased since 2009, the allocation for the right projects was missing, they further said.
As a result, the state-owned BR has failed to increase the modal share of the passenger and goods transportation, they explained.
"Actually, development plan was not taken proportionately...Train operation is dependent on various sectors like number of trains, track, wagon, station, signalling system, expert manpower as well as conversion of meter gauge line to broad gauge etc - these were not planned simultaneously…," said a BR official, preferring not to be named.
Taking a longer time in completion of projects as well as wrong decisions in project category selection was also responsible for the failure, he added.
According to BR, 77 projects were completed from 2009 until 2019 - 401.33 km of new track was developed and 250 km metre gauge was converged with dual gauge during the period.
Though development focus was given on Dhaka-Chattogram rail corridor which is highly demanding for both passengers and goods due to connectivity with port, the capacity of the corridor was not developed in line with the demand, said the officials.
A master plan has been prepared with priority projects to build railway networks in all districts and regional corridors by 2045 but project selection often does not get due attention.