Bangladesh seeks to apply force majeure to avert penalty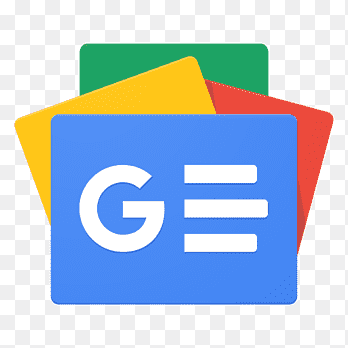 For all latest news, follow The Financial Express Google News channel.
Bangladesh has sought to apply the force-majeure provision to avoid any demurrage or penalty resulting from the late unloading of LNG cargoes from suppliers during the preparedness for Cyclone Mocha, said sources.
State-run Petrobangla has already written to the country's two long-term liquefied natural gas (LNG) suppliers - Qatargas and Oman Trading International, currently known as OQ - to execute the force majeure provision as per the contract, a senior Petrobangla official told the FE on Wednesday.
Force majeure is a common contractual clause that relieves both parties from liability or obligation when an extraordinary event or circumstance beyond their control, such as war, strike, riot, crime, epidemic, or sudden legal change, prevents one or both parties from fulfilling their obligations.
Petrobangla had to reschedule the delivery of at least five LNG cargoes when the country's floating LNG terminals were shut, he said.
Bangladesh deferred deliveries of LNG cargoes from both the long-term suppliers along with spot supplier TotalEnergies during the Mocha mayhem.
The country's two operational floating storage and regasification units (FSRUs) - Summit LNG and US company Excelerate Energy's Excellence - were both taken offline on late May 12 as a precautionary measure to avoid any damage from Cyclone Mocha, which hit Bangladesh and Myanmar on the afternoon of May 14.
Both FSRUs were half full with LNG, meaning each of the terminals had around 75,000 cubic metres of LNG stored when their operations were halted, which caused a severe gas and power crisis across Bangladesh, greatly impacting gas-hungry industries and power generation plants.
Summit Group's FSRU resumed regasifying LNG from its terminal on May 15 after a three-day suspension, while Excelerate Energy's FSRU reinitiated operation on May 20.
To tie up its FSRU to the mooring system and resume LNG regasification, Excelerate Energy had to fly in technical experts from Belgium.
Summit FSRU also wrote to Petrobangla to apply the force majeure provision to avoid any demurrage or penalty due to its non-operation, said the Petrobangla official preferring anonymity.
The remaining FSRU, Excellence, is also expected to write soon to Petrobangla to execute the provision for a similar cause, he said.
The country's overall LNG regasification reached a record high of around 950 million cubic feet per day (mmcfd) on Sunday as both FSRUs are running at full capacity to regasify the existing LNG inventory, Petrobangla Chairman Zanendra Nath Sarker said.
He said LNG regasification from both FSRUs will continue at a high volume over the next few days as Petrobangla plans to regasify the currently available inventory of LNG as quickly as possible to ensure the unloading of new LNG cargoes, which are now in the queue.
Two LNG cargoes destined for Bangladesh, which remained out in the deep sea as a precautionary measure ahead of Cyclone Mocha, have already unloaded their LNG, said sources.
Bangladesh's lone 1.50 million-tonne-per-year capacity crude oil refinery, Eastern Refinery Ltd, which had been shut since the morning of May 13 due to the gas crisis, has also come online, a senior official of state-run Bangladesh Petroleum Corporation (BPC) said.
With the resumption of LNG regasification from both FSRUs, Bangladesh's overall natural gas supply has increased to around 3,000 mmcfd recently from around 2,150 mmcfd last week when both FSRUs were out of operation, according to Petrobangla.