Bangladesh has slipped 15 places to rank 65th among 156 countries in the World Economic Forum's (WEF) Global Gender Gap Report 2021.
With a score of 0.719 points, Bangladesh retained the top position in South Asia region, followed by Nepal, Sri Lanka, the Maldives, Bhutan, India, Pakistan and Afghanistan.
Although the performance of Bangladesh exceeds the South Asia regional average, there are still wide gender gaps on many dimensions, the report said.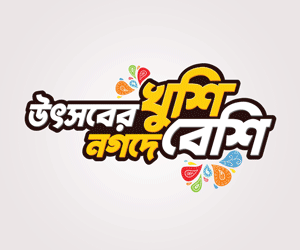 "Bangladesh's declining performance in this edition can be attributed almost exclusively to a step backwards in closing economic participation and opportunity gender gaps," said the report, which was launched on Wednesday.
To date, Bangladesh has closed 41.8 per cent of this gap, which is 2.0 percentage points lower than one year ago, the report said, adding that in fact, gaps are wider on almost all aspects measured of this subindex.
The most significant decline is in the share of women among professional and technical workers.
The gender gap on this indicator has widened by almost 10 percentage points, as the share of skilled women went from 29.6 per cent of the total to 24.3 per cent, leading to a score of only 32.2 per cent.
Due to several factors, women earn just 40.3 per cent of the estimated earned income of men, consequently just 40.3 per cent of the income gender gap and 58.4 per cent of the wage equality gender gap have been closed.
The WEF report also said the progress towards gender parity is more advanced in terms of political empowerment.
According to the international report, Bangladesh ranks 7th globally on this dimension, as 54.6 per cent of this gender gap has been closed so far.
"Notably, Bangladesh is the country where a woman has been in a head-of-state role for the longest period (27 years) over the past 50 years (ranking 1st), the WEF said.
Yet, more must be done to involve women at all levels of political life, since only 20.9 per cent of parliamentarians and 7.7 per cent of ministers are women at present parliamentary structure.
Iceland, which has been the most gender-equal country in the world for the 12th time, topped the list with score of 89.2 points.
The list of top 10 nations include Finland, Norway, New Zealand, Sweden, Namibia, Rwanda, Lithuania, Ireland, and Switzerland.
In contrast, the least performing nations were Saudi Arabia (147th position), Chad, Mali, Iran, Congo, Syria, Pakistan, Iraq, Yemen and Afghanistan (156th position).