BD considers repealing US cotton fumigation requirement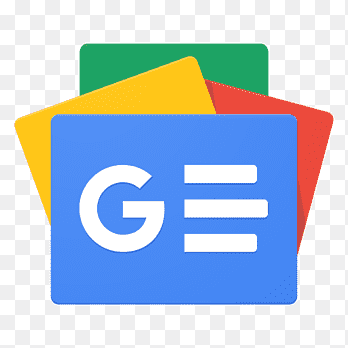 For all latest news, follow The Financial Express Google News channel.
Bangladesh is contemplating revoking the requisite for fumigation of cotton imported from the United States following a recommendation by officials after a field-level inspection there, sources said.
To this end, agriculture ministry has sought commerce ministry's steps to urgently exclude such a provision from the Import Policy Order 2021-2024.
The plea comes as per a field-level study done by a high-powered six-member technical team that visited the states of Tennessee, Mississippi and Texas from 31 October-04 November last year.
Bangladesh can take steps for way forward, may review existing plant quarantine act, rules, and the import policy order to resolve the APHIS proposal of removing the requirement for US cotton after arrival here, recommended the visiting team.
It also suggested realising US cotton consignment at Bangladesh port subject to a declaration in the phytosanitary certificate from USDA Animal and Plants Health Inspection Service (APHIS) that each consignment is free from boll weevil and the baling process maintains standard procedure.
As cotton ginning and baling are done before shipment, the team assumed that there is almost no possibility of transfer of boll weevil to Bangladesh.
The team inspected US cotton production, processing, ginning, baling, certification and shipment activities based on the APHIS proposal for removal of the requirement for cotton fumigation.
It visited boll weevil-free areas and infamous insect-infested areas and met farmers, ginners, scientists, extension workers, and officials of National Cotton Council, and Boll Weevil Eradication Program.
The officials claimed about 99-per cent cotton production areas are insect-free.
There is no live boll weevil in US cotton and no fumigation is required in China, Vietnam, Turkey, Indonesia, Thailand, Korea, Japan and Peru during exportation, they said.
The team visited Mississippi, Texas Harlingen and other cotton-growing areas to observe the infestation of cotton in the field, if any.
However, the team members could not observe any green cotton field due to cotton harvest time was over.
Cotton growers generally face boll weevil infestation at crop-growing stages and the insect overwinter (diapause) in plant debris and other malvaceous crops, according to the report.
The common practice after harvest is that the farmers burn debris, which is an alternate host of boll weevil.
The team mentioned that there is a little chance of transferring of boll weevil at harvest through module.
It suggested a bilateral research and information-sharing agreement between the USDA Agricultural Research Service and the Cotton Development Board to work on the boll weevil issue.
Cotton imported from America requires an additional fumigation at the port of entry after arrival as per rule 14 of the Plant Quarantine Rules-2018.
In July 2019, the Bangladesh Tariff Commission recommended the government not to stop applying fumigation rules to avert any possible harmful impact of infamous insect 'boll weevil' on local crops.
According to agriculture ministry, 'boll weevil' remains alive for 11 months and flies up to five miles. It is very harmful to crops like cotton and okra.
But cotton importers and spinners have frequently urged the authorities concerned to leave the age-old provision of performing fumigation in importing raw cotton from the USA to save time and money.
American cotton industry leaders have also called for lifting double-fumigation rules on the import of the commodity to Bangladesh.
Bangladesh is the only country that imposes fumigation requirement for American cotton at the port of entry.
Besides, different high-level meetings between Bangladesh and US, and trade bodies also discussed about lifting fumigation check of US cotton.
Since Bangladesh is one of the biggest importers of cotton, American cotton exporters are seemingly focusing on Bangladesh market.
Bangladesh sources cotton mainly from Africa, India, CIS countries and the United States, according to the commission.
As per rule 3(7) of the Plant Quarantine Rules-2018, any cotton imported into Bangladesh must carry an SPS certificate from the competent authorities of the exporting country.
Fumigation and clearance need at least five days. It causes congestion at Chattogram port and also adds 3.0-4.0 cents in cost per bale, which affects the country's business competitiveness, a local spinner said.
The USA cotton has the finest quality and it is cheap also, he claimed.
Nearly 9.0 per cent of Bangladesh's total cotton demand is met by the US, he said, adding the share could be up to 20 per cent once fumigation check goes.
The country annually spends over $3.5-$4.0 billion in importing around 8.0 million bales of cotton.
It produces only 0.16-million bales of cotton yearly.