The Asian Infrastructure Investment Bank (AIIB) plans to provide $250 million for extending cooperation to Bangladesh government's utmost efforts for winning in combating Covid-19.
"We are working for approval of a US$250 million fund for Bangladesh to ensure health and safety of its citizens during the crisis situation. To this end, discussion is ongoing with the Bangladesh government," AIIB Vice President, Investment Operations, DJ Pandian said.
He said AIIB is mulling to provide the support to mitigate the social and economic impact of the COVID-19.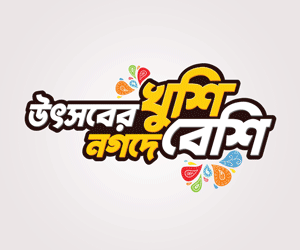 "Specifically, the programme will help the government to expand and strengthen its social safety net for the vulnerable groups as well as to support the affected industries including the export-oriented ones and small and medium-sized enterprises (SMEs)," he added.
He said Covid-19 positive cases have been detected in maximum countries all over the world causing global economic downturn as the World Health Organization (WHO) declared the worldwide outbreak of coronavirus (Covid-19) as a global pandemic.
Pandian however said government early measures will help Bangladesh cope with the changing situation as the country is on the right way to mitigate Covid-19 impact on economy.
The government has already declared a Tk 100,000 crore stimulus package to face the economic impact due to COVID-19 while it is also readying plans for next three fiscals to this end.
The AIIB vice president said AIIB is planning for extending cooperation in more infrastructural projects in Bangladesh in a move to continue its contribution to the country's development.
"AIIB is very optimistic about Bangladesh as its people are very active. Bangladesh has achieved a remarkable progress in every sector in last one decade," he added.
He said once Bangladesh was considered a poverty-stricken country but now it is attaining praises all over the world for making a 'miracle' in economic uplift.
Pandian said the multi-donor bank is thinking of funding in more projects, including water supply and upgrading highways to four-lane.
The AIIB has investments in eight top priority development projects with total $1.068 billion funding commitment in Bangladesh.
In a recent development, the bank has approved $170 million loan to extend cooperation to the government's efforts in improving sanitation facilities in capital Dhaka to benefit 1.5 million residents.
The loan was approved for Dhaka Sanitation Improvement Project while the amount, co-financed by the WB, will help government investments in sewerage systems, water treatment and pilot measures for hard-to-reach area in the Pagla catchment, one of the most densely populated areas in the city.
The AIIB is a multilateral development bank with a mission to improve social and economic outcomes in Asia.
Headquartered in Beijing, the bank began operations in January 2016 and has now grown to 102 approved members worldwide, reports BSS.