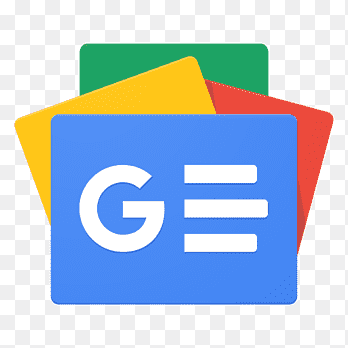 For all latest news, follow The Financial Express Google News channel.
A clarion call came from Dhaka for world's rich-country-club G7 to end investment in coal and liquefied natural gas (LNG) in developing countries immediately, for saving the planet.
The United States and Japan should prioritise a complete phase-out of coal through ending international coal finances, especially in developing countries, said speakers at a dialogue Wednesday.
LNG itself is a carbon-based fuel, and promoting LNG as a transitional fuel will further "disrupt the process of fossil-fuel phase-out by 2030", they pointed out.
They also opined that an ambitious renewable energy-financing goal should be determined and promoting and financing the renewable energy sector of developing countries should be in focal point.
The group of seven developed countries or G7 should take initiative to end the support for fossil fuels and accelerate the transition to renewable energy, the speakers stressed.
Centre for Policy Dialogue (CPD) organised the dialogue titled 'G7 Summit in 2023: Call for Global Initiatives for Ending Support for Fossil Fuels and Accelerating the Transition to Renewable Energy" at a city hotel ahead of the 49th G7 Summit, scheduled to be held on 19-21 May 2023 in Hiroshima, Japan.
The summit meet is expected to underscore the regional and global crises as well as emergent issues such as the climate crisis that brings in frequent droughts and storms stemming from global warming.
As a graduating developing country, Bangladesh has expectations to receive proper guidance, assistance, support, and funding to prevent, mitigate, counter and adapt to climate change to ensure the clean-energy transition without risking domestic energy security, said the speakers.
The G7s can help Bangladesh achieve the goal of 40-percent renewables by 2041 through providing financial assistance to ensure a smooth energy transition, they added.
The transition should not threaten energy security through bilateral and multilateral support, said the discussants.
Bangladesh has already received US$6.71 billion in the renewable-energy sector from national and international sources from 2016 to 2022, which is inadequate, the speakers noted.
Investment of US$1.53 billion to US$1.71 billion yearly during the timeline of 2024-2041 is required to achieve 40-percent renewable-energy target in total generation capacity.
The discussants said the developing countries like Bangladesh should be allowed to use renewable-energy technologies to achieve critical energy security.
The G7 countries should not advocate for expensive non-clean technologies and should phase out deploying it in the least-developed countries (LDCs,) developing countries and V20s, especially in Bangladesh.
Utilisation and design of high-integrity carbon markets with robust safeguards is also necessary, they said, adding that it can play an important role in mobilising public-and private-sector finance in LDCs and developing countries.
There should be an independent third-party monitoring body, which will ensure the participation of vulnerable, developing countries with a proper work-plan and timeline-based target.
Speaking as the chair of the dialogue session CPD executive director Dr Fahmida Khatun said, "The G7 Summit has several targets such as reducing Green House Gas (GHG) emissions, phasing out fossil fuels, and transitioning to renewable energy."
Concrete actions to support these goals have not been specified. Developing countries have the opportunity to highlight their specific demands during the events like the G7 Summit.
CPD's research-director Dr Khondaker Golam Moazzem delivered keynote presentation at the event.
Member of the Parliamentary Standing Committee on the Ministry of Environment, Forest and Climate Change Tanvir Shakil Joy said, "There are several plans on how we can transition to renewable-energy sources, but these plans need to be implemented and coordinated in an appropriate way so that the livelihoods of the common people do not get hampered."
"Bangladesh needs to plan the immediate, short, medium and long-term plans with realistic steps so that the 2040 goals can be achieved" said Deputy Chief of Mission of Japan Embassy Tatsuya Machida.
Speaking on the occasion, Head of Cooperation at the Embassy of the Federal Republic of Germany Florian Höllen said, "There is a potential for geothermal power in Bangladesh using old existing drillings for gas and turning them into sources of heat and also from the heat of the inner earth."
He also highlighted that there is a potential for harnessing wind power by using onshore and offshore wind which has not been tapped yet.
Acting High Commissioner, the British High Commission, Matt Cannell said, "Developing countries like Bangladesh should try to leverage more finance out of the International Financial Institutions (IFIs) system for energy security."
He also mentioned scaling up Green Climate Fund, IMF Resilience and Sustainability Trust and Climate Finance Taskforce formed during COP 26 and how through these, Bangladesh can be benefited from the UK.
Top-level policymakers, diplomats, foreign delegates, researchers, development practitioners, academics, business leaders, civil-society representatives, international development partners, and journalists participated in the dialogue.